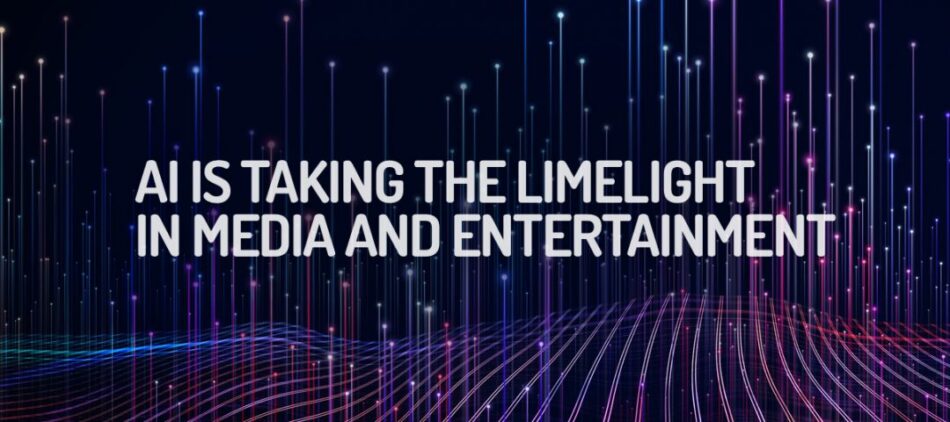 10.30.20
AI is taking the limelight in media and entertainment
The amount of content we are creating and consuming is astronomical. This content can be snackable, user-generated short-form to long-form movies and documentaries, episodic series and reality shows, sports, news, and talk shows. The task of viewing even a sliver of what is created in a single day now exceeds several human lifetimes. 
That's not an exaggeration. During the pandemic, American's watched one billion more hours of content on connected television sets, reaching as many as 3.9 billion hours watched per week at its peak. While TV advertising is expected to drop 7% this year, it still represents $61 billion in revenue and 29% of advertisers still dedicate some budget toward linear TV. 
But the viewers changing demands, coupled with the variety, speed, and volume of content being created is presenting challenges for content-producing companies themselves, who are struggling to effectively archive, index, search, share, and even monetize their multimedia assets.
And AI is poised to revolutionize content creation and consumption. From "traditional" media like TV and radio to streaming platforms that put individuals in charge of content, AI is changing and improving the media experience. Let's examine the media landscape and how AI is empowering these changes. 
The scale of new media is astounding
The volume of rich content like videos being created in 2020 will only accelerate as 5G becomes pervasive and more efficient content creation tools are available. The sheer volume of video and other complex content has made organizing and reviewing it an impossible task for a human alone. 
$2 trillion

– The size of the global

media and entertainment

industry with the U.S. market representing a third with $717 billion

17,000

– The number of hours of video content crossing global IP networks every second by 2021, according to Cisco

(via Forbes)

. That's more than one million minutes per second, or 60 million minutes per minute.

1 billion

– The number of hours  of people watching

videos

on YouTube daily while over 720,000 hours of new video is uploaded 

82%

– The percentage of live video traffic that will be accounted for all internet traffic by the end of 2020. 

3

– The average number of streaming video subscriptions for Americans, according to Deloitte. 
AI breathes new life into traditional media
TV, radio, and film are mining their archives for content and using AI to change how programming is made and viewed by audiences. 
$1.8 billion

– Expected spend on AI in entertainment and media

by 2025

, dwarfing the estimated $329 million spent in 2019. 

53% and 73%

– The television industry is hungry for a differentiator, and AI might be it. Overall,

53% of television executives

say they have plans to adopt AI, and 73% said the technology can set them apart from competitors. 

88%

– AI might also play a role in predicting the success of content. Hollywood is already piloting software that can predict which films will make money based on their scripts, one of which has an

accuracy rate of 88% predicting winners. 
Veritone is a leader in applying AI's power in the media industry. With tools like Digital Media Hub for AI-assisted content management or Attribute and Discovery for better content monitoring and analytics including ad tracking and performance, the media and entertainment industry is able to meet audience demands even faster.
Ready to capture the opportunity of AI in media and entertainment? Browse our offerings or contact us to schedule a demo.
Further Reading
Veritone One to Redesign Purple's Radio, Podcast and Streaming Advertising Leveraging Veritone aiWARE
What to do with All of that Content
5 Reasons Why Ad Attribution Can Boost Broadcast Advertising
Working Remotely? AI Can Help Accelerate Your Workflows & Business Processes