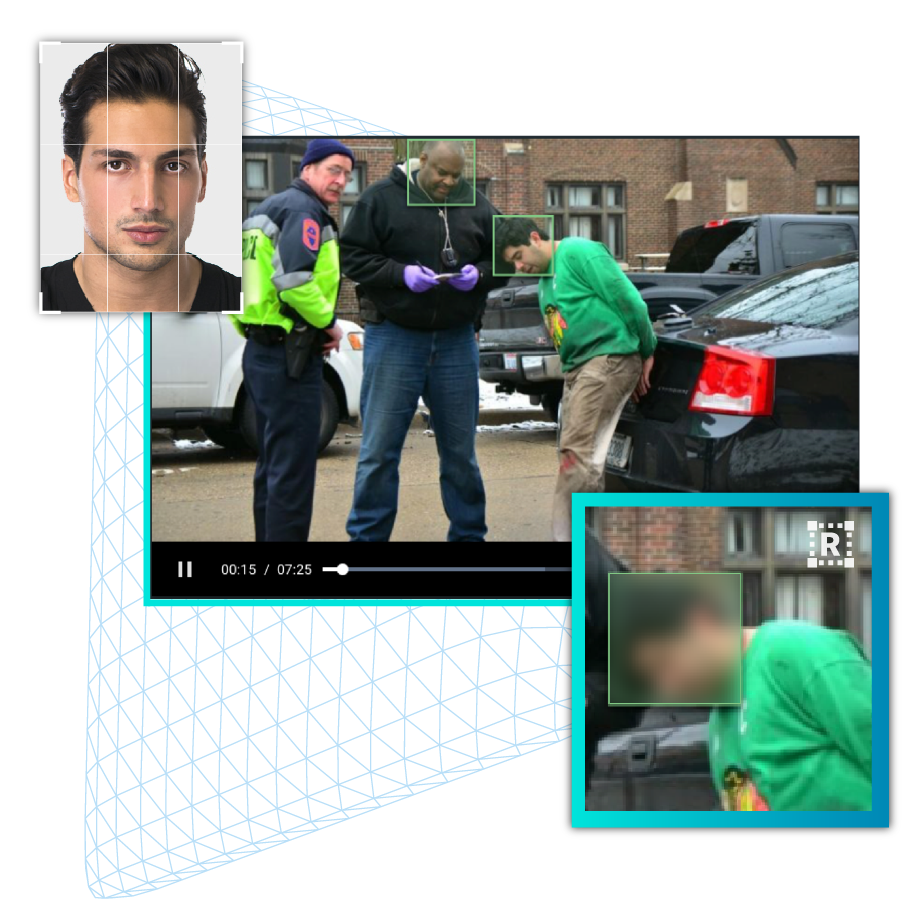 Automated Audio and Video Evidence Redaction
The high cost of redacting sensitive information from evidence is taking its toll on public safety and judicial agencies. Yet doing so is required to keep witnesses safe and comply with freedom of information laws and consent decrees.
Veritone Redact systematically detects human heads and allows you to define other sensitive imagery within a scene, then automatically redacts this information from your audio or video evidence. From there, you can quickly download the redacted evidence with logs to support chain of custody requirements and share it with colleagues.
To learn more, download our Digital Evidence Redaction Solution Brief.
GET A DEMO
LIVE WEBINAR JUNE 4TH:
Stay on Top of Records Release
Save time & money with AI-powered evidence management with audio and video redaction
Join this webinar to stay on top of your evidence management and release process.
Accelerate Evidence Redaction Workflows with AI
Developed for law enforcement and judicial agencies, cloud-based Veritone Redact lets you automate the process of obscuring of sensitive imagery or audio in media evidence, significantly improving existing time-intensive, frame-by-frame evidence redaction workflows.
With automated head detection and automatic tracking of manually selected sensitive imagery, you can use Veritone Redact to quickly tackle massive volumes of audio and video content at incredible speed and efficiency.
Previous Tab
For Court Cases
Staying in compliance with court procedures can be demanding, preserve the integrity of your cases by swiftly redacting personally identifiable information (PII) of individuals in audio and video evidence to meet timely court filing deadlines.
GET A DEMO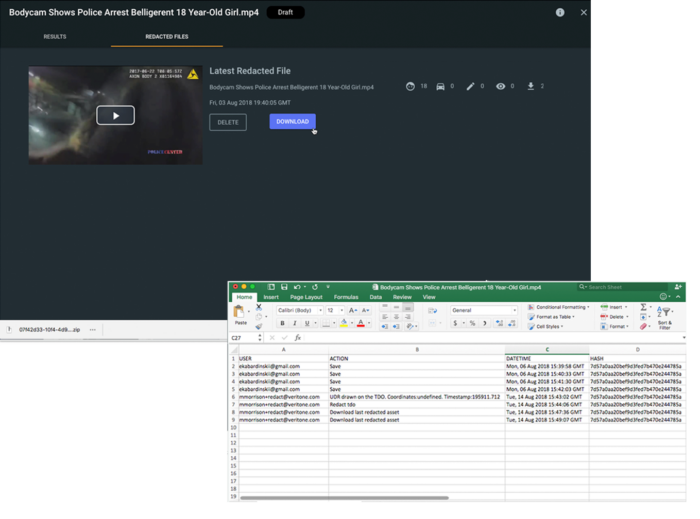 Next Tab
Tab0
Tab1
Previous Tab
For Public Information Requests
Whether a public information request or police consent decree, agencies are required to distribute evidence outside the investigative team, but before that can happen, sensitive information must be redacted to protect individuals and preserve your investigations. Quickly redact sensitive items within audio and video evidence prior to public or inter-agency release, improving the speed and efficiency of which your agency can respond.
GET A DEMO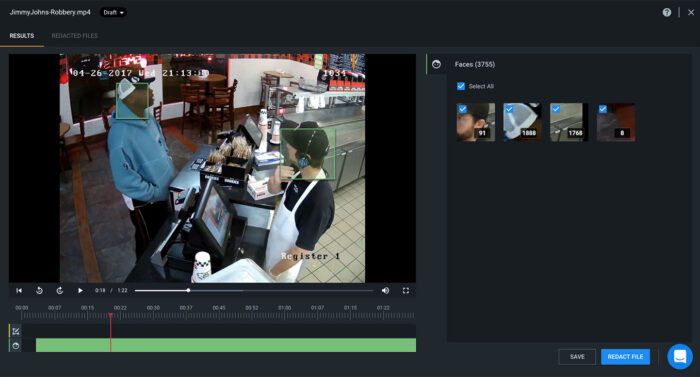 Next Tab
Tab0
Tab1
CONTACT US TO LEARN MORE OR SCHEDULE A DEMO