Intelligent Applications Empowering You to Solve Complex Challenges
Veritone takes care of the details by bringing together infrastructure software, an ever-growing ecosystem of industry-leading AI engines and applications built for your use case – providing the tools that empower you to tackle complex challenges faster and scale with your organization into the future.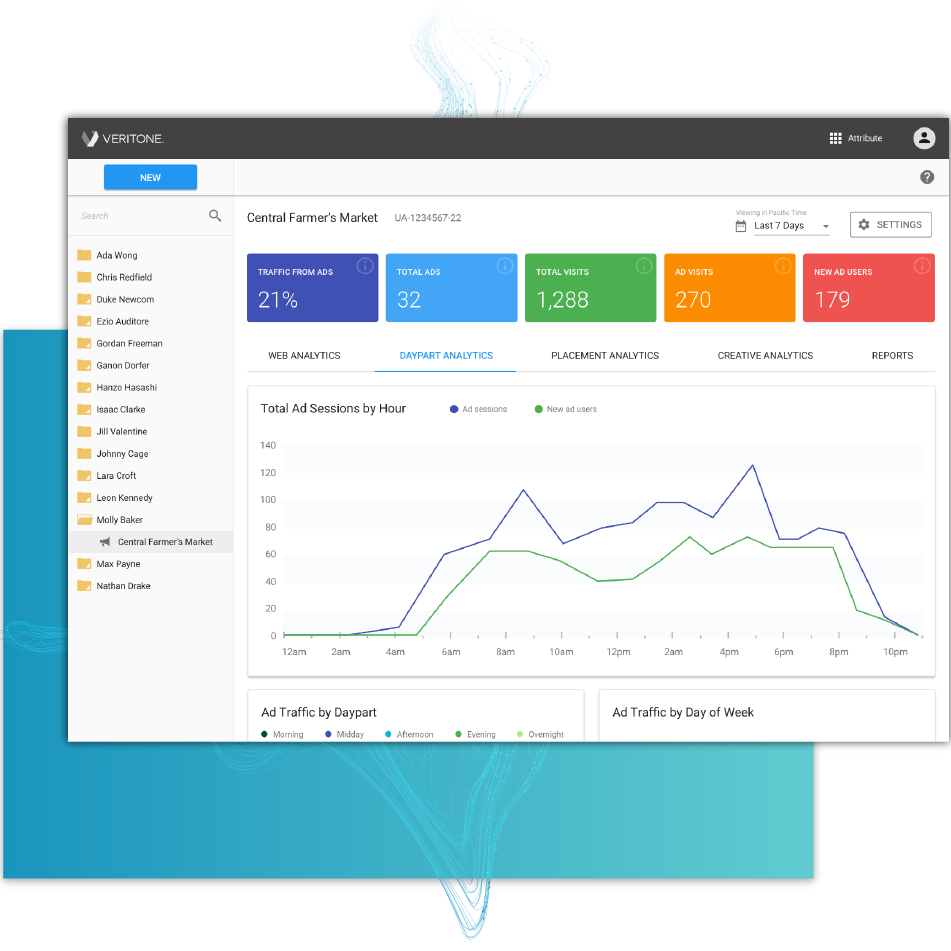 Veritone Attribute
Intelligent, Real-Time Media Attribution for Radio Broadcasters
With Veritone Attribute, you can analyze and enhance the effectiveness of broadcast advertising to drive customer investment. As a radio broadcaster, you can offer advertisers near-real-time ad performance analytics on their native and prerecorded campaigns.

LEARN MORE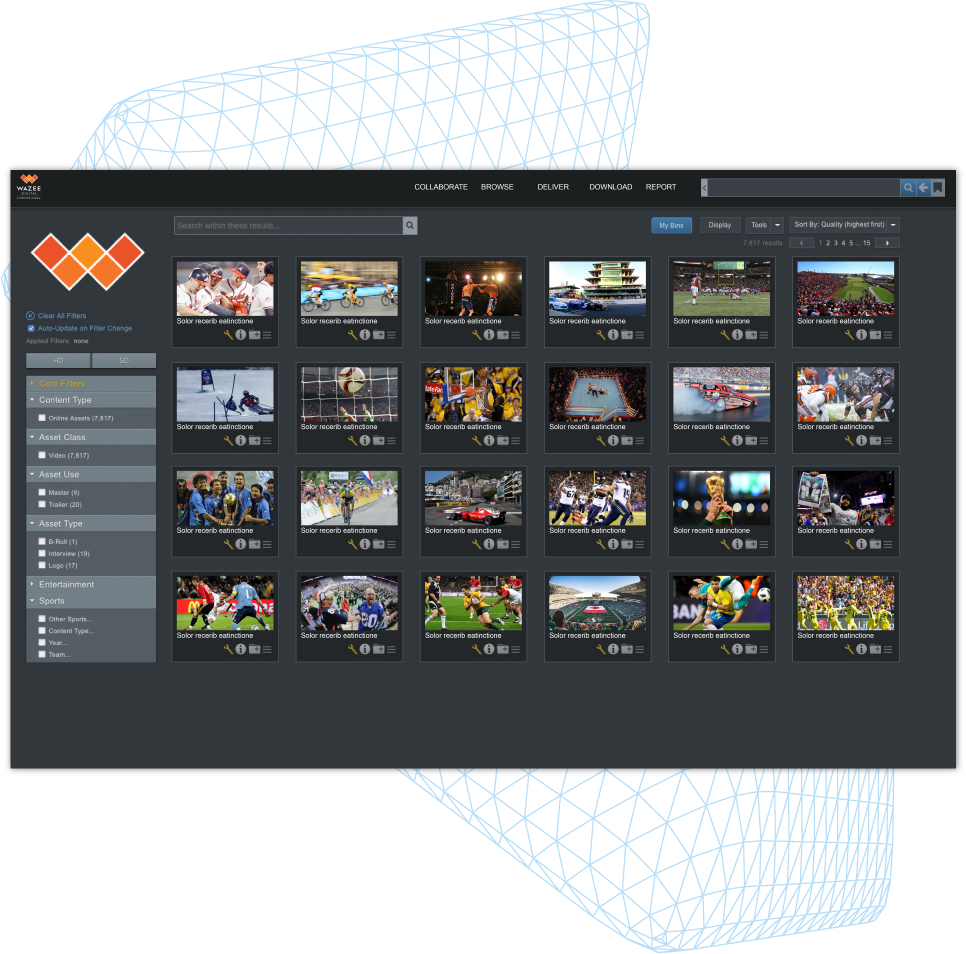 Veritone Core
Complete Digital Asset Management and Monetization
Veritone Core is a cloud-native digital asset management (DAM) system used to manage, share, and monetize content. Capable of ingesting large amounts of assets across a broad range of audio, video, and still image formats, Core leverages the power of aiWARE to automatically enrich the metadata of every asset it ingests.
LEARN MORE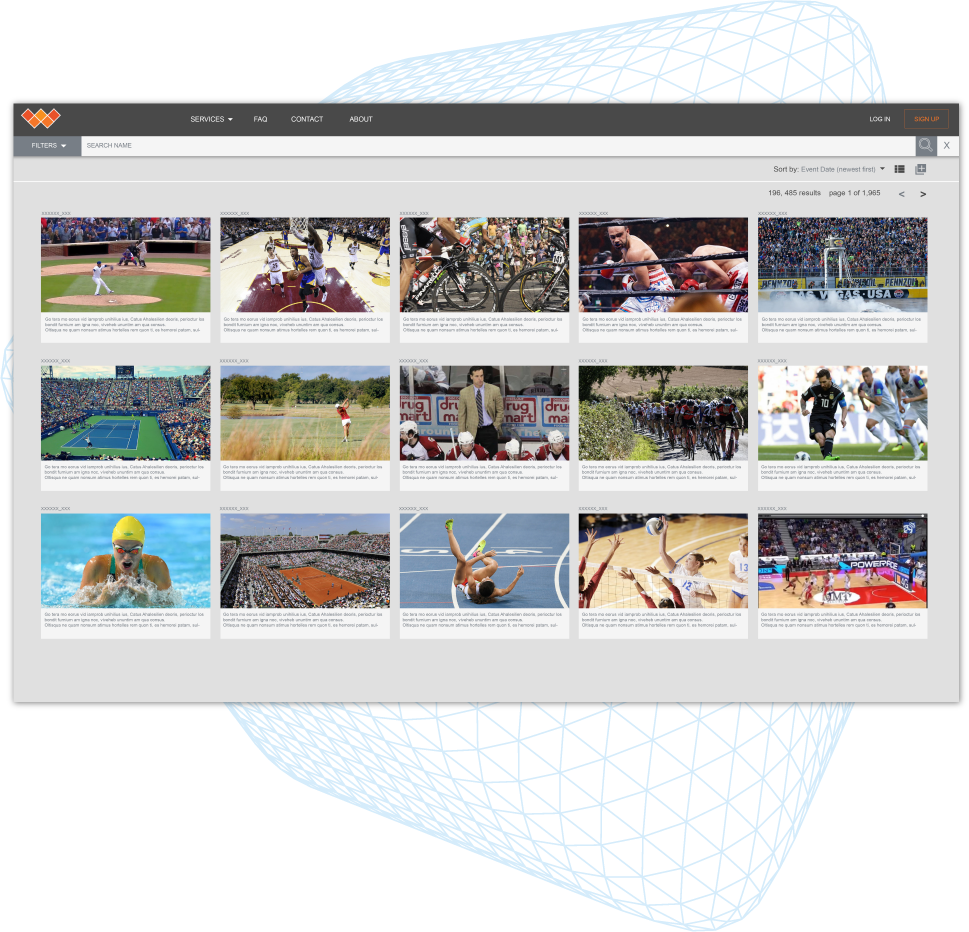 Veritone Digital Media Hub
Your Own Branded DAM
Digital Media Hub is an intuitive web portal through which you can offer secure, cloud-native global access to your content to key stakeholders, including news media and corporate partners. And the best part? You can customize the look and feel of your portal to properly represent your brand.
LEARN MORE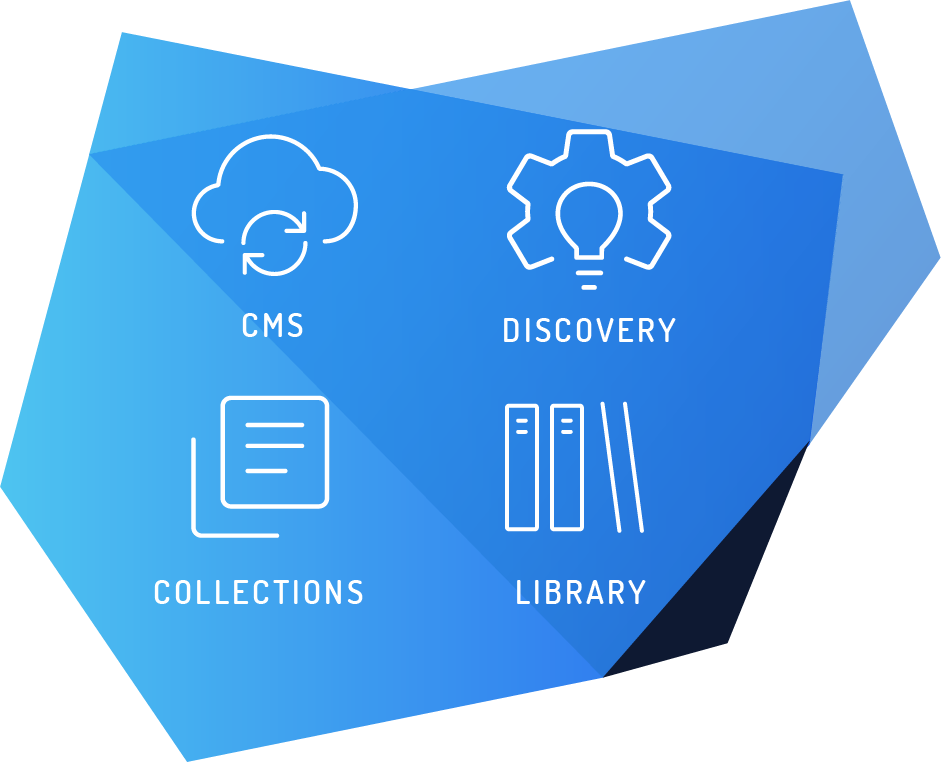 Veritone Essentials
Veritone Essentials is your fast and easy route to harnessing AI to analyze your data. Ingest, index, search, and organize your audio, video, and images to transform and extend the value of your media.
LEARN MORE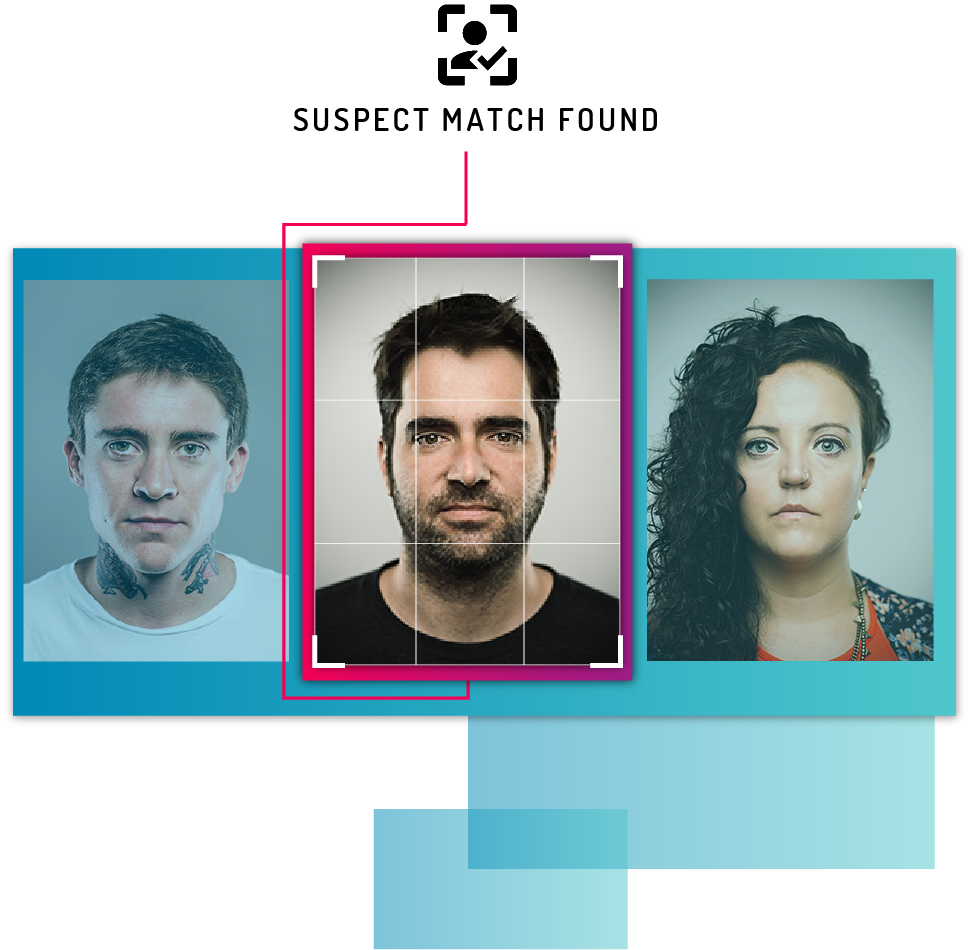 Veritone IDentify
Intelligent, Rapid Suspect Identification
Veritone IDentify allows law enforcement agencies to harness the power of your booking databases to identify suspects faster.
LEARN MORE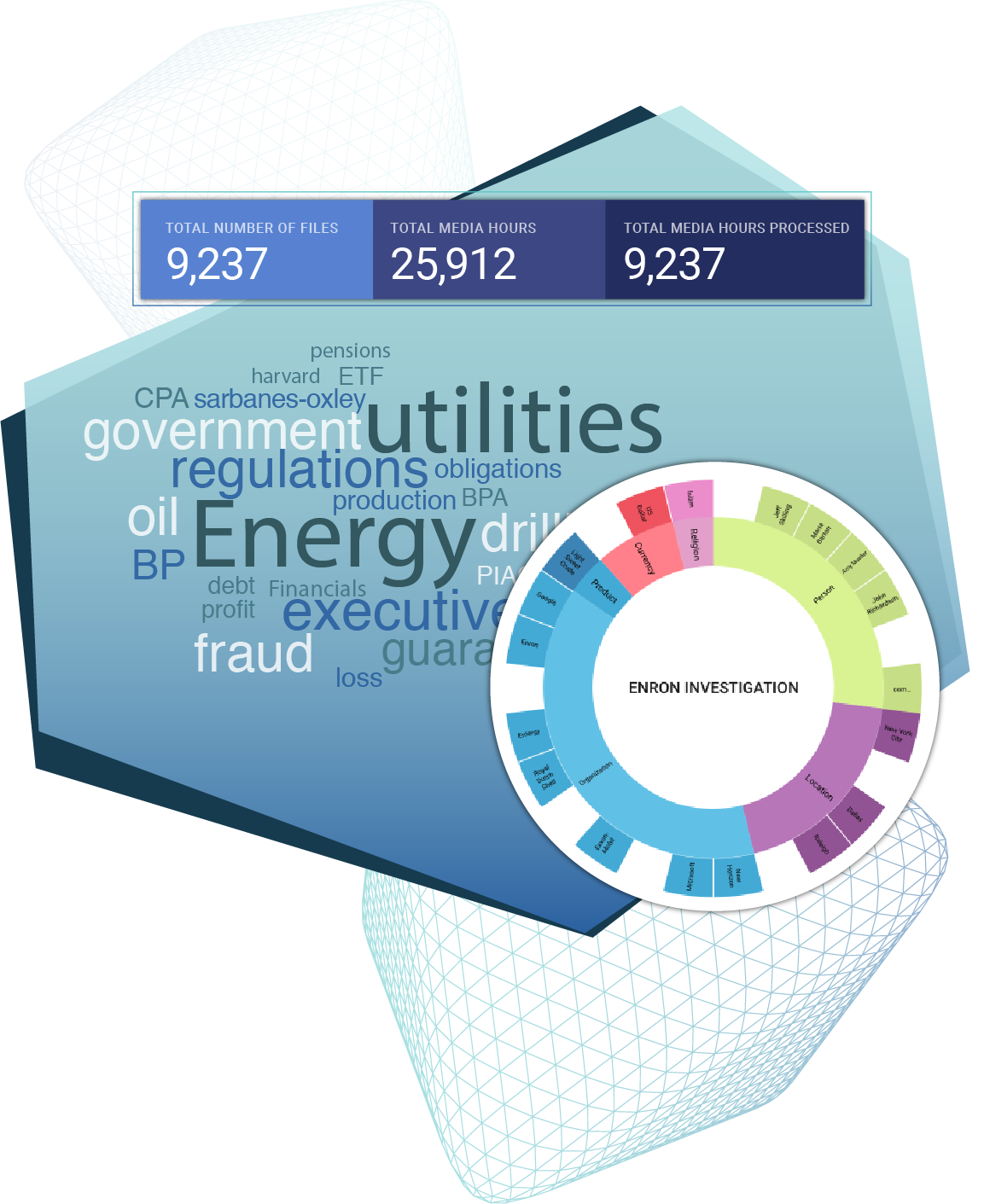 Veritone Illuminate
From emails to text messages to audio and video communications, the quantity and variety of Electronically Stored Information (ESI) used as evidence in proceedings keeps growing.
Veritone Illuminate automatically transcribes and translates large volumes of unstructured data, including audio, video and text-based ESI. This makes the data easily searchable, while providing text analytics capabilities that allow teams to accelerate early case assessment and disclosure workflows.
LEARN MORE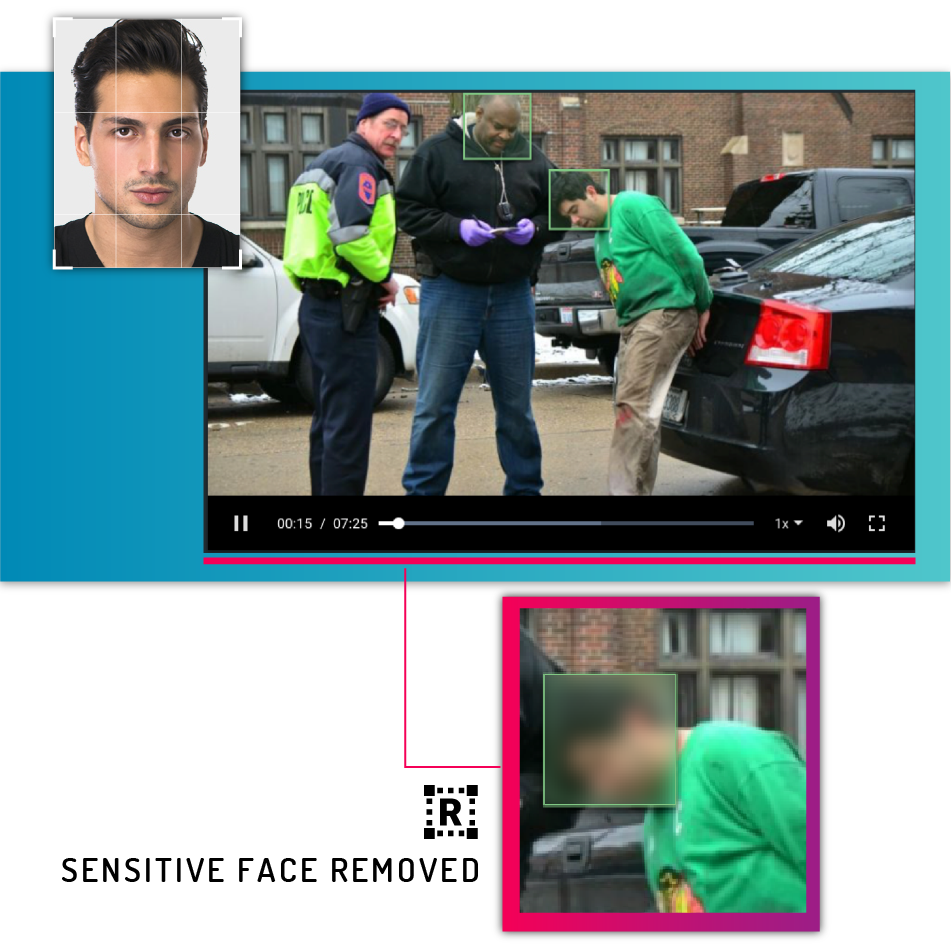 Veritone Redact
Intelligent Audio & Video Evidence Redaction
Save time and increase productivity by using artificial intelligence to automate the redaction of faces and sensitive information within audio, video and image-based evidence.
LEARN MORE
CONTACT US TO LEARN MORE OR SCHEDULE A DEMO