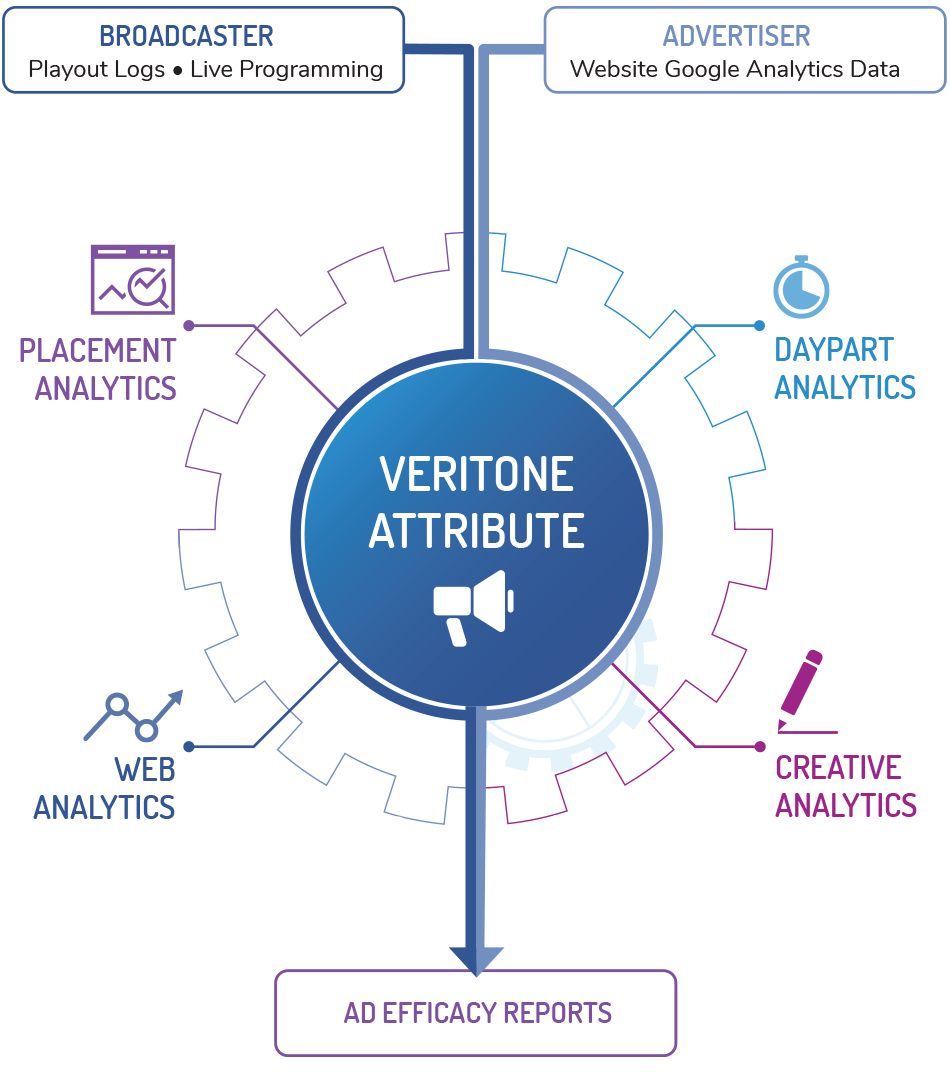 Demonstrate that Radio and TV Advertising Works
As a radio or television broadcaster in the Internet era, you are at a disadvantage when competing for ad dollars. Unlike your digital counterparts, you cannot track the online impact of ad campaigns precisely enough to quantify their efficacy.
Now you can quickly compare ad delivery and mentions to an advertiser's website analytics. Sales reps can monitor attribution analytics on a near real-time dashboard, from which they can download top-level summary metrics and detailed web, daypart, placement and creative analytics for customer reports.
To learn more, download our Veritone Attribute Application Broadcaster Solution Brief.
GET A DEMO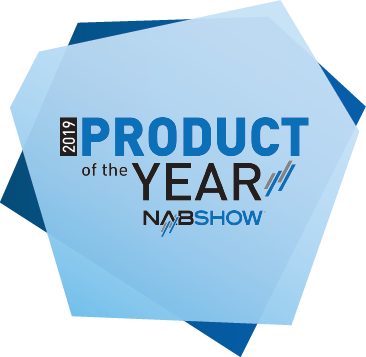 NAB SHOW PRODUCT OF THE YEAR AWARD WINNER
Veritone Attribute received a Product of the Year Award in the Best New Radio Technology category at the recent 2019 NAB Show in Las Vegas.
"Nominees like Veritone are revolutionizing the way people experience media and entertainment," said NAB Executive Vice President of Conventions and Business Operations Chris Brown. "The 2019 NAB Show Product of the Year Awards highlight the best of what's new at the premier launchpad for breakthroughs at the intersection of media, entertainment, and technology."
READ MORE
Demonstrate Advertising Efficacy with AI to Drive Customer Investment
Veritone Attribute gives you and your advertisers tools to make connections between ad placement and the actions the target audience has taken on the advertiser's website. As a result, you can advise advertisers throughout their campaigns on how best to use their ad dollars to accelerate purchases. A data-driven feedback loop gives advertisers confidence in their ad investments, and you benefit during contract negotiations by keeping and increasing your customers' ad spend.
Previous Tab
Ad Verification
Automatically verify prerecorded spots thanks to playout logs, audio-fingerprint monitoring and live reads through NLP-driven watchlists in near-real time.
GET A DEMO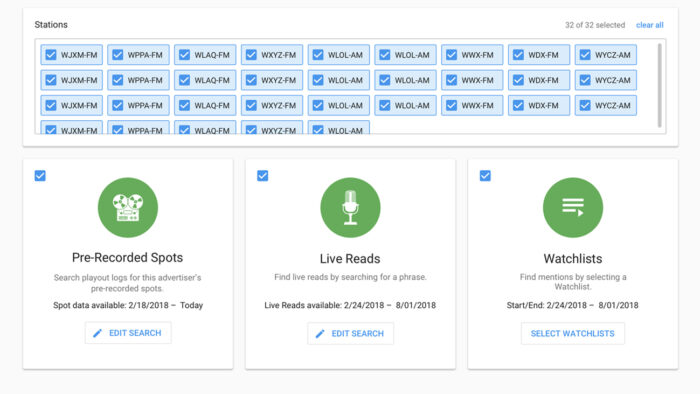 Next Tab
Tab0
Tab1
Tab2
Tab3
Tab4
Previous Tab
Measure Ad Efficacy
Measure online response to customer advertising campaigns with an intelligent correlation between the advertiser's Google Analytics website data and your broadcast playout logs.
GET A DEMO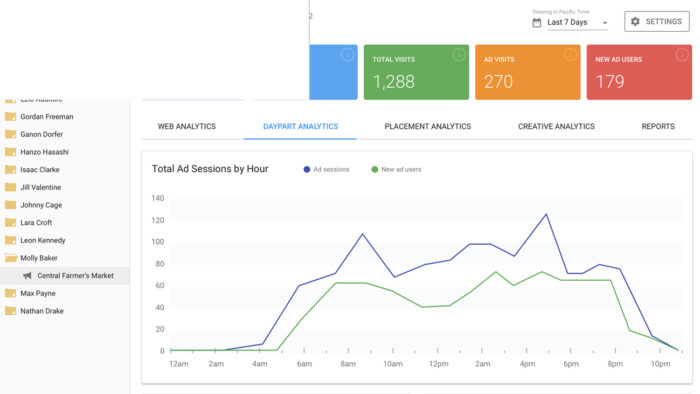 Next Tab
Tab0
Tab1
Tab2
Tab3
Tab4
Previous Tab
Measure Organic Response
Create watchlists to automatically monitor broadcasts for organic customer brand or product mentions, then measure their impact.
GET A DEMO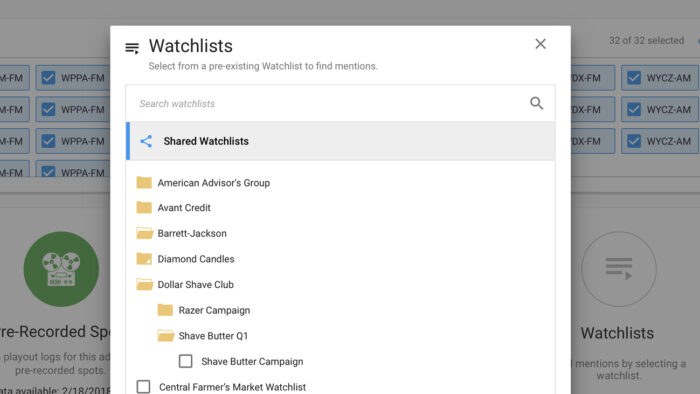 Next Tab
Tab0
Tab1
Tab2
Tab3
Tab4
Previous Tab
Curate Customer Reports Quickly
Develop attribution reports for your customers with a near-real-time advertising analytics dashboard you can organize by custom time frames.
GET A DEMO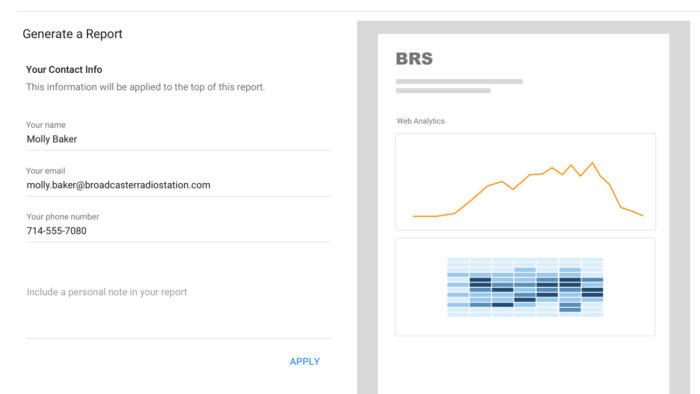 Next Tab
Tab0
Tab1
Tab2
Tab3
Tab4
Previous Tab
Optimize Advertising Campaigns
Leverage campaign response data to empower your customers to perform multivariate tests, thereby optimizing creative, messaging, placement, duration and daypart to drive greater customer ROI.
GET A DEMO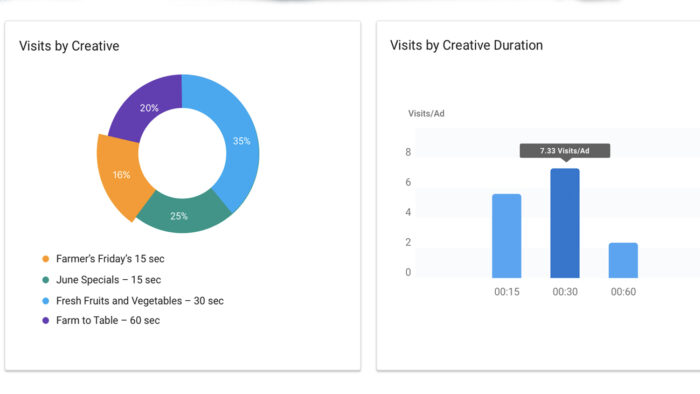 Next Tab
Tab0
Tab1
Tab2
Tab3
Tab4
CONTACT US TO LEARN MORE OR SCHEDULE A DEMO