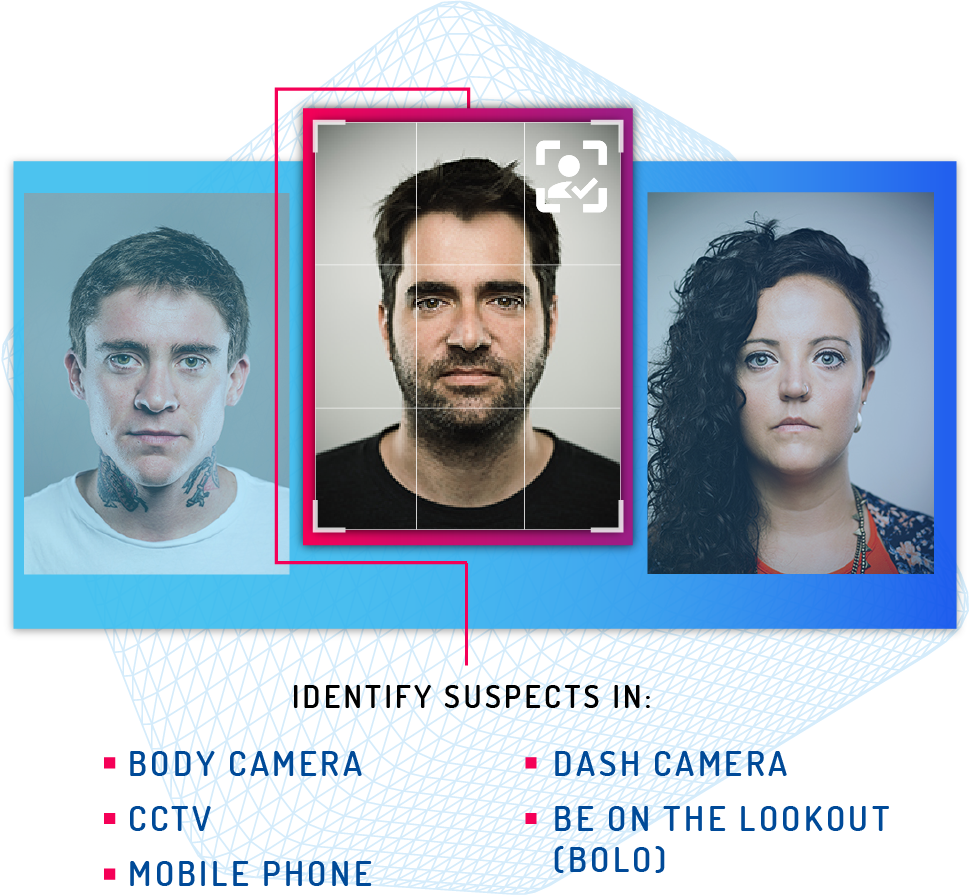 Accelerate Your Investigations
Connecting a perpetrator to a crime, even one caught on camera, is no simple task. With high repeat-offender rates, comparing video evidence to existing arrest records is an essential technique for investigators. Veritone IDentify automatically compares your known-offender and person-of-interest records with video and photographic evidence, enabling you to quickly identify potential suspects for further investigation.
To learn more, download our Suspect Identification eBook or read our solution brief on intelligent, rapid suspect identification for law enforcement.
GET A DEMO
Improve Investigative Workflows with AI
Developed specifically for public safety agencies, the cloud-based Veritone IDentify application enables you to rapidly extract actionable insights from video evidence used in investigations. Facial recognition AI engines quickly comb through massive datasets at incredible speed, uncovering potential suspects or persons of interest in less time and with less manpower than alternative, manual practices — thus increasing the speed and efficiency of your investigative workflows.
Previous Tab
For Analysts
There are too many hours of surveillance footage, photo evidence and BOLOs to manually analyze it all, harness an intelligent solution to systematically identify known offenders and feed suspect leads to investigators, officers, and district attorneys faster.
GET A DEMO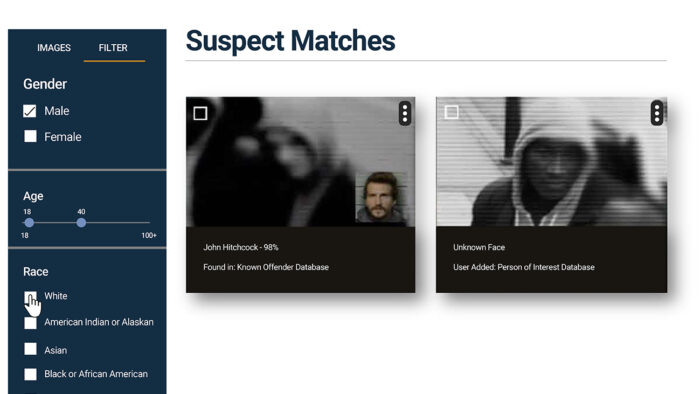 Next Tab
Tab0
Tab1
Tab2
Previous Tab
For Investigators
Your investigations often take days and weeks to get off the ground, if at all. Leverage a unified solution to build known offender suspect leads quickly and pinpoint common persons-of-interest across cases from the start, accelerating your investigations.
GET A DEMO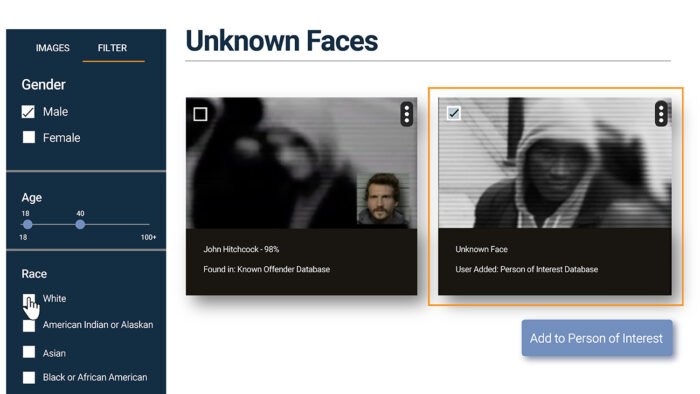 Next Tab
Tab0
Tab1
Tab2
Previous Tab
For Patrol Officers
Reduce cold car stops and unknown persons-of-interest uncovered while on surveillance. Snap a picture and identify suspects while out on patrol, preserving ongoing investigations while keeping you and your partner safe.*
GET A DEMO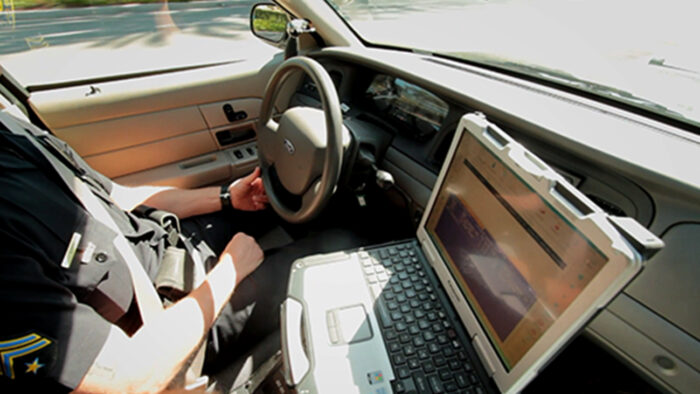 Next Tab
Tab0
Tab1
Tab2
"Without Veritone IDentify, Orange County agency crime analysts and investigators spend long hours sifting through arrest records, asking their colleagues, or polling the public to identify their person of interest, leaving limited time to focus on solving the crimes at hand. Veritone IDentify is a boon for law enforcement efficacy, as it makes suspect identification in video evidence much easier and faster. The much-needed time and money savings mean our local officers will have more resources to dedicate to solving more cases."
Veritone IDentify is a Boon for Law Enforcement Efficacy
Mike James
Executive Director, Integrated Law and Justice Agency of Orange County
* Images captured with DSLRs, mobile phones, or other cameras must be manually uploaded into the Veritone IDentify application.
CONTACT US TO LEARN MORE OR SCHEDULE A DEMO