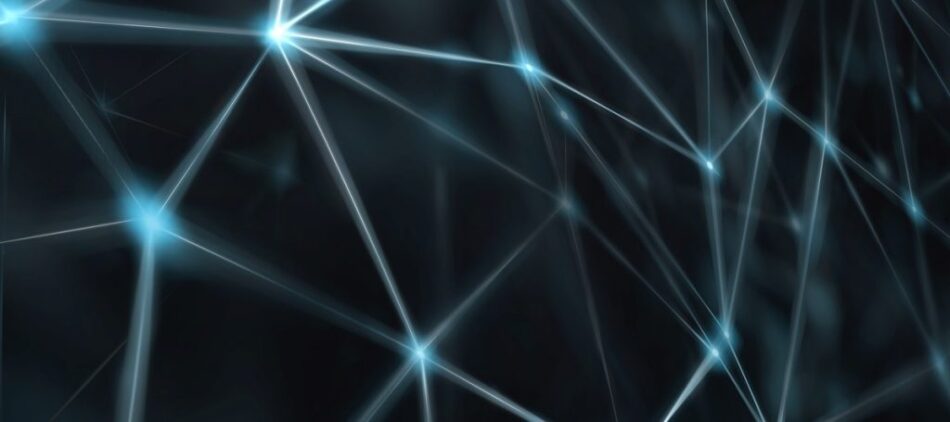 04.5.18
Veritone Announces Breakthrough Real-Time Artificial Intelligence Capabilities
Unprecedented AI Processing Capabilities to Enable Faster and More Enhanced Decision-Making
Veritone® Inc. (NASDAQ: VERI), a leading provider of artificial intelligence (AI) and cognitive solutions, today announced the upcoming launch of a market-first update to its AI operating system, aiWARE™, which will enable the platform to support real-time AI processing. The aiWARE real-time framework is scheduled to launch in April 2018 with natural language processing (NLP) engines, and Veritone plans to expand its offering of real-time enabled engines across the rest of the company's 15-plus cognitive categories, including transcription, sentiment, visual moderation, translation, as well as object, face, and optical character recognition, during 2018.
The groundbreaking aiWARE real-time framework will enable companies and organizations to leverage data in seconds, optimizing their workflows and compliance. In 2021, AI augmented services and applications will generate $2.9 trillion in business value and recover 6.2 billion hours of worker productivity, according to Gartner, Inc.*
"As more customers deploy and expand their use of artificial intelligence, we are increasingly seeing use cases where the speed of cognition is equally as important as accuracy and cost," said Hong Bui, senior vice president and chief product officer at Veritone. "As a result of this upgrade, we're now able to deliver transcription results within seconds, with best-in-class accuracy and pricing, and we believe that sub-second results will be possible in some other cognitive classes. The applications of aiWARE are limited only by our customers' imaginations, as we continue to expand the real-time cognitive capabilities of aiWARE."
"With this update to aiWARE, Veritone continues to show companies that AI is an accessible and powerful business tool," said Ryan Steelberg, president of Veritone. "In the media and entertainment space, we believe that this new capability will help meet the needs of broadcasters who must adhere to FCC mandates for pre-recorded, live, and near-live programming, as well as enable faster and more cost-effective captioning."
Veritone's open and extensible platform already offers the flexibility to be deployed in both cloud and hybrid on-premise and cloud environments and to utilize a variety of intelligently orchestrated cognitive engines and applications: native, private, and public. This update to aiWARE will enable the platform to cognitively process data to produce accurate results with near-zero latency, addressing real-world requirements for speed and efficiency across a wide range of industries, including compliance, public safety, and surveillance.
"Real-time AI will be transformational in how we manage safety and even prevent crimes, said Mike James, executive director at the Integrated Law and Justice Agency of Orange County (ILJAOC). "If AI can help us make a decision in a matter of seconds, we will have a powerful tool to help prevent worst-case-scenarios. For example, surveillance cameras near a school could capture faces and license plates of persons approaching the school, and recognition engines could match them in real-time against a database of potential offenders deemed at risk to be school shooters. In the event of a match, the system could flag the instance and trigger the school to initiate a physical lock of external doors within seconds, while simultaneously alerting on-site security and police of the threat."
For more information on the future of real-time cognitive processing, please visit Veritone at ISC West 2018 in the Quantum booth 22125 and at NAB Show 2018 in the AWS booth SU2022 in South Upper Hall, NetApp booth S111LMR South Lower Hall, Quantum booth SL8511 South Lower Hall or visit Veritone.
About Veritone
Veritone (NASDAQ: VERI) is a leading artificial intelligence company that has developed aiWARE, an AWS-certified platform offering orchestrated cognitive computing to transform and analyze structured and unstructured data for clients in a variety of markets, including media and entertainment, legal, compliance and government. The open platform integrates an ecosystem of cognitive engines, which can be orchestrated together, and a suite of proprietary applications, to reveal unprecedented, multivariate insights from linear files such as radio and TV broadcasts, surveillance footage and public and private content globally. Veritone is the presenting sponsor of the Artificial Intelligence Marketplace at CES and has been recognized by Oracle for Excellence in Application Development. To learn more, visit Veritone.com and interact with us on Twitter and LinkedIn.
Safe Harbor Statement
This news release contains forward-looking statements, including without limitation statements regarding the expected launch of the aiWARE real-time framework for transcription and and the timing of the launch of real-time capabilities for other cognitive classes, the business value and worker productivity gains projected to be delivered in 2021 by AI augmented services and applications, the potential speed and capabilities of the updated aiWARE platform, the expected benefits for customers, and the potential ability of real-time AI technology to help prevent some future crimes. Without limiting the generality of the foregoing, words such as "may," "will," "expect," "believe," "anticipate," "intend," "could," "estimate" or "continue" or the negative or other variations thereof or comparable terminology are intended to identify forward-looking statements. In addition, any statements that refer to expectations, projections or other characterizations of future events or circumstances are forward-looking statements. Assumptions relating to the foregoing involve judgments and risks with respect to various matters which are difficult or impossible to predict accurately and many of which are beyond the control of Veritone. Although Veritone believes that the assumptions underlying the forward-looking statements are reasonable, any of the assumptions could prove inaccurate and, therefore, there can be no assurance that the results contemplated in forward-looking statements will be realized. In light of the significant uncertainties inherent in the forward-looking information included herein, the inclusion of such information should not be regarded as a representation by Veritone or any other person that their objectives or plans will be achieved. Veritone undertakes no obligation to revise the forward-looking statements contained herein to reflect events or circumstances after the date hereof or to reflect the occurrence of unanticipated events.
Contacts
Media
BLASTmedia for Veritone, Inc.
Meghan Matheny,
317.806.1900 ext. 115
meghan_matheny@Blastmedia.com
*Gartner. Predicts 2018: AI and the Future of Work. Helen Poitevin, Svetlana Sicular, John-David Lovelock, Mike Rollings, Whit Andrews, Craig Roth, and Robert Hetu. 28 November 2017.
*Gartner Press Release. Gartner Says By 2020, Artificial Intelligence Will Create More Jobs Than It Eliminates. 13 December 2017. https://www.gartner.com/newsroom/id/3837763
*Gartner does not endorse any vendor, product or service depicted in its research publications, and does not advise technology users to select only those vendors with the highest ratings or other designation. Gartner research publications consist of the opinions of Gartner's research organization and should not be construed as statements of fact. Gartner disclaims all warranties, expressed or implied, with respect to this research, including any warranties of merchantability or fitness for a particular purpose.