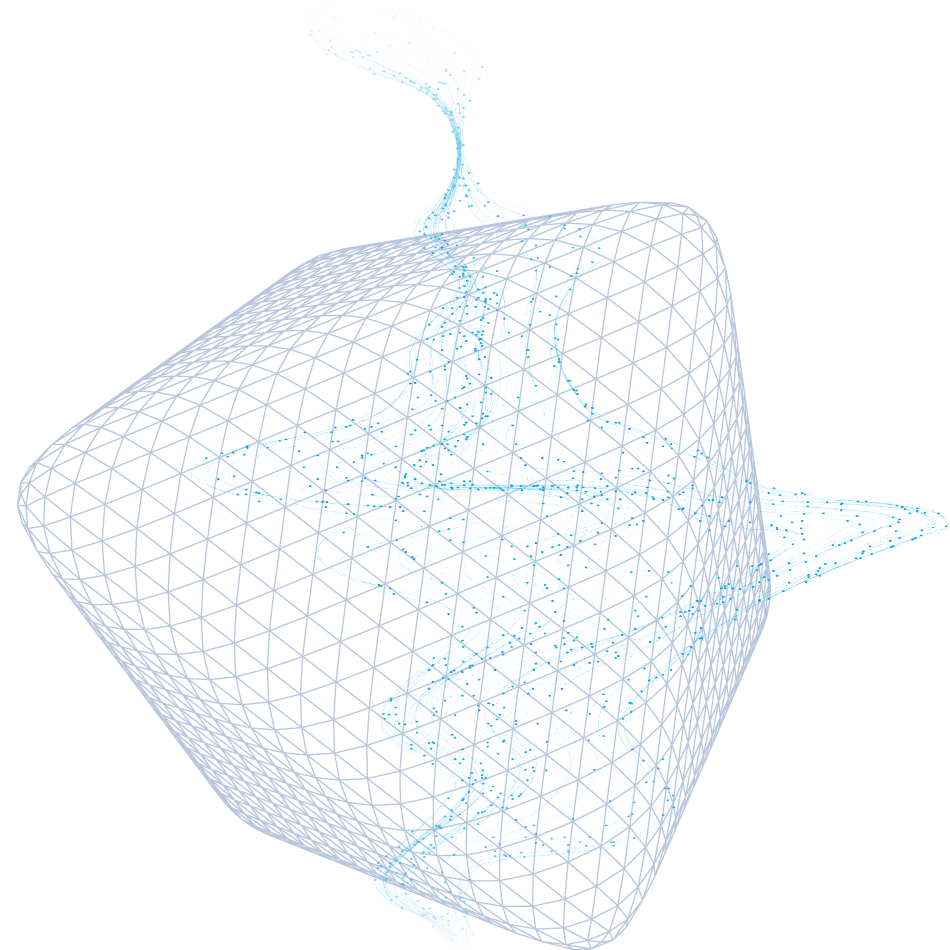 AI Helps You Do More
From the face identification capabilities of your newest smartphone to the virtual assistant sitting at home on your coffee table, AI technology is performing an increasing range of tasks for us, making us more efficient. Think of artificial intelligence as an extension of your own cognitive abilities. It performs many of the same, if not more, functions as the human brain — such as recognizing a face or translating speech — using far less time and resources. Put simply, AI augments human capabilities by automatically performing basic or repetitive tasks faster and more scalably than humans, empowering you to spend your time on higher value activities.
LEARN MORE ABOUT AI
The Data Challenge
16.1 ZETTABYTES
Of data is created each year
< 0.5% OF DATA
Gets analyzed for organizational decision-making
Make AI Work for You
With Veritone aiWARE, you get access to industry-specific, AI-powered solutions that help you make the best decisions for your business. Our operating system for artificial intelligence unlocks the power of cognitive computing to automatically generate actionable insights from your audio, video and other data sources — insights that were previously inaccessible to your organization.
The Operating System for Artificial Intelligence
A computer's operating system connects a processor, peripherals and applications so they can communicate, working together to display what you see on your screen and respond to your commands. An AI operating system works in a similar fashion. It provides a common software infrastructure that lets you use end-to-end, AI-powered solutions — from data ingestion to intelligent data analysis — in either general or industry-specific applications. With thousands of limited cognitive engines on the market, you need an operating system to manage and orchestrate them all, so you can use them with general or industry-specific applications to solve real-world challenges.
The Benefits of An Operating System for AI
For Business Users An operating system for AI makes it possible to quickly and accurately analyze massive amounts of diverse information — audio, video and text — from multiple sources and formats in a faster, more scalable and more cost-effective way than humans can. For IT Decision Makers With the pace of technological development, implementing any single technology is perilous because it eventually becomes outdated. Most single point solutions also can not be expanded to add additional applications or cognitive capabilities.  Our operating system for AI combats that problem by allowing you to add best-in-class applications and cognitive engines from our broad and constantly growing ecosystem, essentially future-proofing your technology investment.
A Breadth of Capabilities
Around the globe, more than 10,000 unique cognitive engines comprise the fabric of AI, and they are being developed by a wide range of companies, from startups to technology titans. At Veritone, we believe in the wisdom of the crowd. That's why we built a machine learning ecosystem comprised of third-party and native cognitive engines to achieve the breadth of capabilities and depth of specialization needed in AI applications to meet virtually any use case you might have. With an eye toward innovation, Veritone continuously monitors the cognitive engines available in the market and also provides machine learning toolkits for custom engine development. With this approach, you gain timely access to the latest AI advances in an easy, unified offering, essentially future-proofing your technology investment. Today, our developer ecosystem supports over 30 different cognitive capabilities and counting within the speech, text, vision, biometrics, audio, data and transformation cognitive classes.
Hundreds of AI Engines to Meet Your Use Case
Harnessing the Wisdom of the Crowd
With Veritone aiWARE, you gain access to the best cognitive engines in the market to deliver high-quality, actionable intelligence from your datasets. If you're seeking even greater efficiency and accuracy for complex challenges, then you can rely on our proprietary technology, Veritone Controller™, to utilize the best engine or series of engines from our extensive ecosystem when processing your data. Veritone Controller works today to improve performance, cost and speed when utilizing transcription engines, with support of additional cognitive capabilities coming soon.
Portable AI-Powered Solutions
No matter your organizational, security or technical needs, aiWARE offers portability for flexible implementation and storage options: cloud, on-premise, and hybrid.
Cloud
Enjoy access to aiWARE anywhere, anytime. It is readily available for Amazon Web Services Commercial and GovCloud deployments, and extensible to private and additional public cloud environments for optimal flexibility.
On-Premise
To meet geographic and compliance security requirements, you can deploy a limited version of aiWARE in your computing environment. You'll have access to an ecosystem of network-isolated cognitive engines to process your data and return cognitive metadata to your systems locally to use with your applications.
Hybrid
Our flexible hybrid deployment model offers the best of both worlds, ingesting and processing data locally with only pre-processed metadata sent to the cloud, allowing you to leverage the full aiWARE platform while keeping your data behind your firewall.
Insights - Veritone Blog
Stay abreast of the latest Veritone news, including insights into artificial intelligence and how we're helping organizations just like yours.