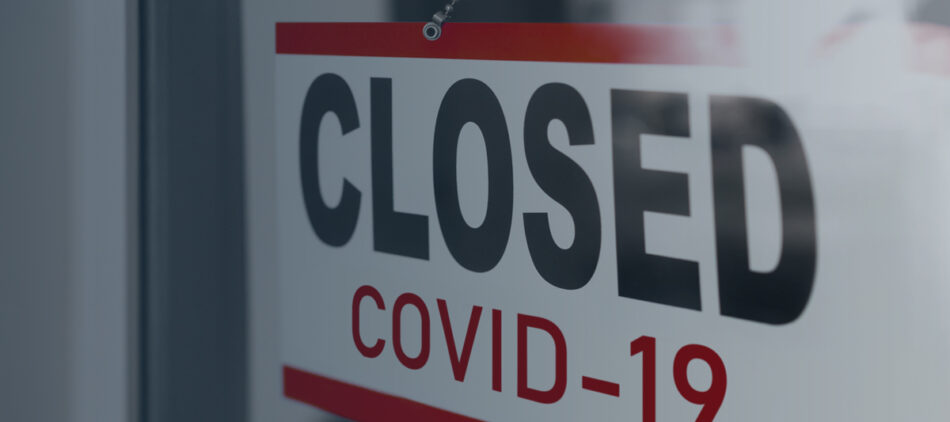 12.14.20
How Media Companies Can Navigate the Latest Shutdowns
Using an AI-powered media asset management solution for licensing content can help media and entertainment companies of all stripes during the lockdown.
Summary:
A new set of lockdowns threatens to further derail already-delayed production and broadcast schedules
M&E companies have been coming up with creative ways to deal with new protocols and production shutting down
An AI-powered MAM can help rights holders monetize content, while licensing can help producers complete projects and stations fill gaps in broadcast
---
Despite the promise of several vaccines, parts of the country are effectively shutting down again due to the COVID-19 pandemic. This next phase of shutdowns will be hard on many industries, but chief among them is film and TV production.
Production that persists faces new safety protocols, such as regular testing for cast and crew and staggering call times for actors. Some producers estimate these safety measures cost as much as 10 percent of their production budget and result in extra shooting days.
These challenges also extend to the post-production environment as access to recorded media becomes harder to manage. Whether it's content created during the pandemic or footage from the archive, accessing media assets from home can be challenging due to security and bandwidth issues.
So, how does film and TV production continue during a time when we need it the most?
Creative solutions to production issues
One of the most creative and effective strategies I observed was on the NBC show "Blacklist." As the pandemic raged on, executives pulled the plug on production, even though they had three-and-a-half episodes left to film.
Their solution? Cut the season short and hire a visual effects company to animate scenes that weren't yet shot for one episode, splicing the animated scenes into the filmed ones, with voice acting and editing done remotely. Though far from a perfect solution, it was an innovative way to tackle a production problem while giving fans something unique to savor until production could start back up again.
Another opportunity for creative production came this summer, when the pandemic necessitated that the Democratic National Convention would take place virtually. Emmy-winning producer Glenn Weiss managed to helm the entire four-day convention remotely by setting up a control room and coordinating over Zoom — all while barefoot in his living room.
Meanwhile, Fox's "The Masked Singer" filmed its contestants performing in front of judges in an empty studio and used CGI to add the crowd to wide shots, using cutaways from previous seasons to show close-up crowd reactions. Sports have used a variety of similar tactics, such as Major League Baseball allowing baseball fans to pay to have cardboard cutouts of their likenesses at games. And live streaming and Zoom continue to be used across the board, from Disney celebrity singalongs to live concerts and talk shows filmed inside entertainers' homes.
What M&E companies can do during a second lockdown
With another set of lockdowns upon us, media and entertainment companies need to ensure employees have reliable internet and workstations to work from home as well as VPN access to on-premise systems to move content cloud-based systems.
Media organizations can also use this downtime to start organizing their archival content to license to broadcasters looking for movies, TV episodes and full game re-airs to fill the void left by slowdowns in new production. Digitize old tapes if necessary, restore LTOs, dust off old hard drives and transfer all of it to the cloud.
A cloud-based media asset management (MAM) system that uses AI and machine learning can hyper-index your content so that it's easily searchable — and easily shareable. This allows you to quickly find speech, faces and logos within audio and video files as well as cross-reference these criteria, such as identifying the speaker who spoke a line by correlating the results of facial and speaker recognition.
An AI-powered MAM solution such as Veritone Digital Media Hub also allows you to easily monetize your content by letting you custom-brand your portal and make it customer-facing, whether you're involved in sports, film, TV, news or other media. Licensing your content can create a new revenue stream from a dormant archive and reveal hidden gems from your library that can spur new production within your own organization.
Meanwhile, producers of content from television commercials to documentaries can work with rights holders to license high-quality stock footage and editorial content to fill gaps in production. If you're a broadcaster, licensing content can help you keep content on the air, such as classic games that can satiate sports fans when college and major league sports face slowdowns or stoppage due to the pandemic.
Now and after the pandemic
Using cloud-based production and digitized media assets will help media companies survive the pandemic. Although people will one day be ready and able to have shared experiences again in the entertainment world, these solutions can also help your company fast-track changes it should undergo anyway to save money and create new revenue streams through licensing archival content.
If you're interested in getting started on digitizing and sharing your media assets for better organization and easier monetization, get in touch to learn more about Veritone Digital Media Hub.
If you're interested in finding content to help you complete your production, Veritone Licensing offers full-service content licensing and clearances, featuring iconic news, sports and user-generated content — including sports footage from NCAA Championship, USA Swimming and US Open; news footage from CNN, CBS News and The New York Times; viral social media videos from companies such as Brave Bison; and high-quality stock footage and images. Contact us to learn more about purchasing licensed footage or licensing your multimedia content to reach our database of creatives, network managers, producers and directors.
Further Reading
Content Licensing and Monetization
Seven Things About Licensing Every Content Buyer Should Know
What to do with All of that Content
How Cloud and Virtualization Can Help the M&E Industry Adapt to COVID-19
aiWARE™ Takes Veritone's Digital Asset Management Solutions to the Next Level