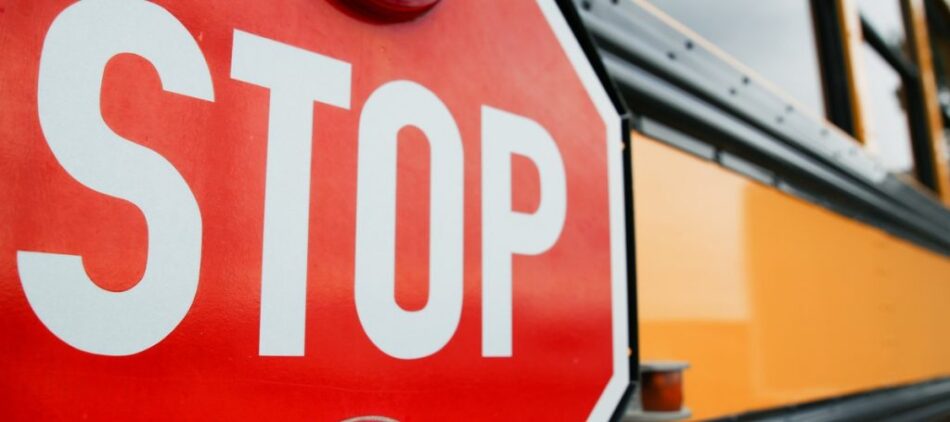 03.25.18
Holistic Artificial Intelligence Can Solve the Plague of School Shootings
Another school shooting. Another round of demands for answers. Another debate over the same set of options—from gun control to arming teachers, to improving the mental healthcare system.
The End Result: Still More School Shootings.
However, a real solution to this crisis may be within reach due to the adoption of artificial intelligence (AI) technologies that can enhance school security.
Proposed AI solutions often involve point solutions, such as using face recognition technology with school security cameras for access control. But to truly protect our children from this crisis, schools must adopt a holistic approach to AI that can enhance security in a variety of manners, extending from the physical confines of the school to the outer reaches of cyberspace.
Signals generated by artificial intelligence can analyze everything from social media chatter to public safety agencies' tip databases, automatically exposing possible threats and alerting school officials and security staff before a single shot is fired. By combining and orchestrating AI cognitive engine technologies like face recognition, emotion detection and transcription, schools can protect themselves in a comprehensive fashion.
In the wake of the Marjory Stoneman Douglas High School shooting, there has been increased discussion about AI's potential role in school security. For example, Ron Jones, a cybersecurity professor at Harrisburg University, has called for U.S. lawmakers to mandate the use of AI technologies in schools to save lives.
AI Could Help Prevent School Shootings
Security cameras with face recognition could capture photos of everyone in a school and compare them with a database of staff and students using face recognition, Jones noted. This would allow the school to control access and prevent strangers from entering school facilities.
Other types of AI cognitive-engine technologies, such as license plate- and object-recognition as well as emotion- and action-detection algorithms, could provide a more sophisticated level of security. These algorithms could note unusual activity among those who are allowed access to the school, detecting and warning if a student or staff member is engaging in dangerous acts.
"(AI) can monitor thousands and thousands of people at any one time and look at their behavior to see if they're changing, and are they going to be a threat to other people in the building or the facility," Jones said.
The professor pointed out that these kinds of technologies are already available, with face recognition now ubiquitous.
School Safety Techniques
However, AI-equipped cameras by themselves do little to prevent school shootings, instead just detecting incidents as they occur. To predict and preempt such attacks, schools must employ a wide range of AI tools that can gather information from a multitude of sources. Working together, such tools could determine in advance if an individual represents a threat, and then automatically warn school security if that person is entering the facility.
School shooters often leave a trail of hints, from previous crimes, to firearm purchases, to disturbing threats on social media. Currently available AI technologies can ingest information from various sources and transform the data into searchable databases that can reveal signs of potentially threatening behavior. These technologies can process massive amounts of text, audio and video much more quickly, efficiently and with dramatically lower costs than is possible using traditional manual review techniques.
For school safety, these technologies can gather and process information from sources including:
Current and past student records
Point-of-sale information collected by gun sellers
Weapons registration databases
Databases known offenders
Law-enforcement tip lines
Working in concert, various AI cognitive engines can combine information from these different sources. If multiple sources reveal a concerning pattern of behavior, this information can be used to create an alert about a specific individual.
Take this scenario: Imagine that a school's text-recognition algorithm has detected a student making threatening comments about classmates on Instagram. Another algorithm notices that the student's name recently appeared in a weapons-registration database. A third algorithm performing speech transcription then learns that someone has left a recording with the local police that identified the student as the perpetrator of a recent violent crime.
The school then declares an alert about the student, automatically triggering the school's security system to watch for signs of the individual. The next day, license-plate recognition technology deployed in the school's security camera system observes the student's car entering the parking lot. A face-recognition algorithm then confirms the student is at the facility.
AI Systems Immediately Notify of a School Shooting Incident
These AI systems immediately notify school security personnel, who order a lockdown before the student can enter the facility.
The corporate world has already adopted such techniques, with major firms using AI systems to monitor employees' activities on social media. Moreover, new AI-based predictive-policing technology is performing similar tasks, observing social-media, criminal histories and other sources to estimate the likelihood that an individual will commit a crime.
For schools, the adoption of holistic AI solutions is a top priority.
The February attack on Marjory Stoneman Douglas High School in Florida marked the 17th U.S. school shooting during just the first 45 days of the year, according to Everytown for Gun Safety. This was more than twice as many shootings as there were during the same period in 2017.
Holistic AI solutions could provide a new approach to school safety, serving as an effective and less-disruptive alternative to controversial proposals now under debate, such as arming teachers or banning the sale of assault rifles.
Tom Avery is a state and local law enforcement subject matter expert for Veritone Government. He is a former deputy sheriff with a passion for accelerating investigations, solving crimes and who effectively aligns the Veritone aiWARE platform with public safety missions.
Further Reading
Students Turn to Object Recognition for Safety
How we approach face recognition and law enforcement as ethically as we can
face-verify.js: Monitoring who is physically looking at a website for additional security
Veritone Receives FedRAMP Authorization for its aiWARE™ Government Platform