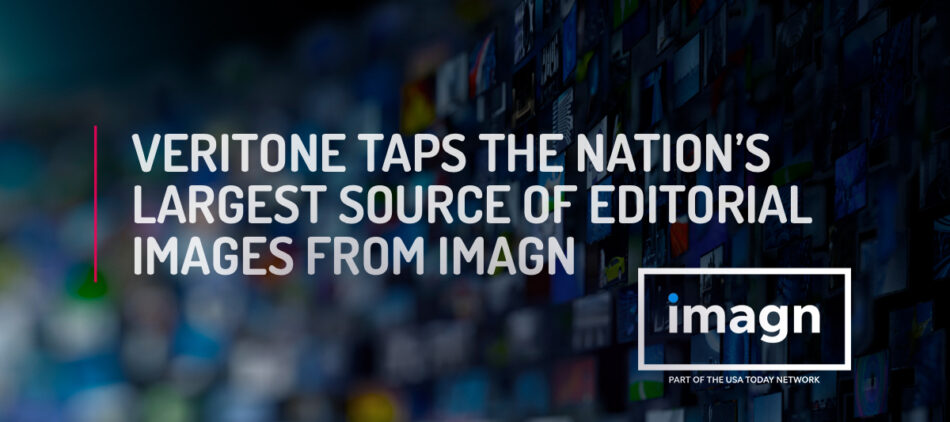 11.17.20
Veritone Taps the Nation's Largest Source of Editorial Images from Imagn
The agreement with Imagn, a Gannett company, expands Veritone's libraries of licensable image and video content.
Today we welcome Imagn, the nation's largest sports image wire service and the exclusive content licensing group for the USA TODAY NETWORK, part of Gannett Co., Inc., to the Veritone Licensing library. 
Imagn will expand Veritone's library of premium content with still images and select video across categories including sports, entertainment, politics, human interest and breaking news. The agreement gives Veritone's licensing clients access to Imagn's archive of 8 million images, including real-time photo coverage from U.S. and international sports, and original photography and video produced across the USA TODAY NETWORK.  
"At Veritone, our mission is to always present the most compelling content possible to the creative community," said Jay Bailey, Vice President of Entertainment Licensing at Veritone. "With dozens of projects already in the works, we are excited to offer producers and creatives access to Imagn's extraordinary collection of original content that will enhance and empower future television, film and commercial projects."
Imagn Network Includes Millions of Photos
Imagn's network of more than 300 contributing photographers, together with the hundreds of staff video and photo producers across the USA TODAY NETWORK, captures the most compelling moments from more than 10,000 sporting events, local and national news, key political happenings, red-carpet shots from the entertainment industry and much more. From powerful images covering the coronavirus pandemic to iconic archived shots of sports legends such as Michael Jordan and Muhammad Ali dating back to the 1950s, Imagn provides the ideal visual for creatives to tell their stories. 
Millions of photos from Imagn's real-time coverage and historical archive will be made seamlessly searchable via Veritone's proprietary aiWARE software and accessible through its licensing website, providing customers with new content and additional production flexibility beyond video footage.
"At Imagn, we believe in the power of original content and its ability to help brands, creative agencies and news outlets share and tell their stories," said Justin Weiss, VP of Sales at Imagn. "Veritone's licensing expertise and deep relationships in the creative, television, documentary and movie production areas will expand the reach of our content, connect us with a wider audience and open more opportunities for distribution of our images."
Imagn's content collection can be found on the Veritone Licensing site, a licensing portal that allows users to easily search for premier content from all of Veritone's content partners, including the NCAA®, CBS News, Bloomberg, the United States Tennis Association and many more. 
To learn more about Veritone's content licensing services, please visit licensing.veritone.com. 
Further Reading
Veritone Launches New DraftClips.com Site Featuring Exclusive, AI-Enabled Basketball Footage
Heed These Seven Tips When Licensing Your Content
How User-Generated Content Can Maximize your Productions and Better Connect with Potential Consumers