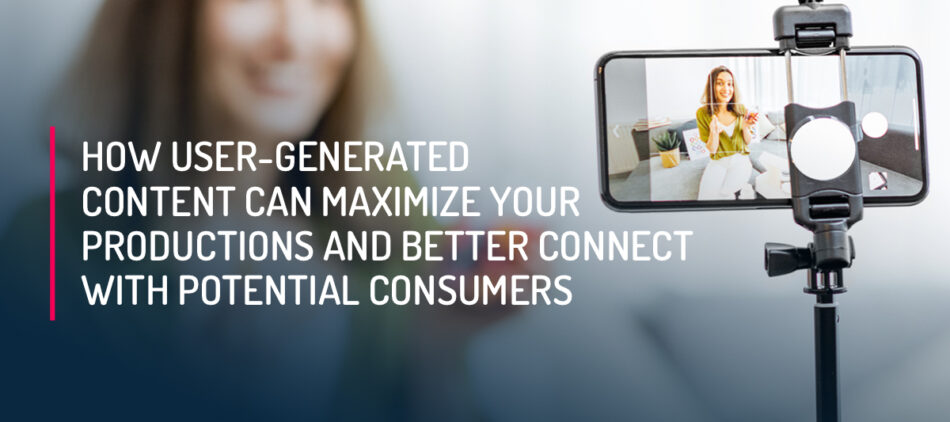 10.20.20
How User-Generated Content Can Maximize your Productions and Better Connect with Potential Consumers
Nine out of ten online consumers trust user-generated content more than traditional advertising content
By Jay Bailey and Craig Caruso
With smartphones in our hands that have cameras as good as most on the market, user-generated content is ubiquitous. It's only natural that advertisers and producers have started to take note.
But in reality, how effective is user-generated content (UGC) in production, and how can it be used for maximum effect? Let's take a look at some statistics and use cases.
UGC provides authenticity and can generate goodwill
Brands are always looking for ways to connect with consumers in a personal and meaningful way. Unfortunately, people don't really believe brands a lot of the time; a study by Stackla showed that while 86 percent of consumers value authenticity when deciding what brands they like and support, 57 percent think less than half of brands create authentic content. Another study found consumers found video ads with user-generated content to be 11 percent more authentic, 9 percent more relatable and 5 percent more engaging than those without UGC.
Licensing user-generated content provides a perfect bridge to that authenticity modern consumers are looking for. It helps them connect with the messaging and not feel like they're just being pitched a product or service. And you can't replicate people spontaneously shooting things with their phone on a soundstage; it wouldn't be the same.
There are countless great examples of UGC lending something special to commercials. One recent example we like comes from Brave Bison, a new entry in Veritone Licensing's UGC library. In the clip below, which was made to promote safety protocols during the pandemic, a woman plays tic tac toe with a window washer through her window. The clip grabs your attention immediately and serves to communicate a serious issue while lightening the mood a bit during such a dark time.
In another example, Target was able to promote its Star Wars collection with a feel-good commercial featuring several clips of everyday people in Star Wars garb.
 Similarly, Dignity Health crafted a commercial that promotes brand awareness with a clip that taps into its core message of fostering human kindness.
By using licensed content like this, you can both sell products directly and create general goodwill around your brand. In a year during which there's been so much negativity in the news, it's an especially effective approach.
Licensing UGC can help you get around production issues
 Setting up your production involves complex studio configurations and large budgets. Add COVID-19 prevention to that, and you're looking at sometimes astronomical costs. One estimate is that extra cleaning and staffing to help prevent infection could add more than $1 million to a typical movie budget. On a recent commercial shoot, rapid COVID-19 tests were given to each crew member at a cost of $150 to $250 per person, and a deep cleaning of a 20,000 square-foot set before and after the shoot ran $6,500.
While you can always pare down your productions, licensing UGC provides another cost-effective alternative. UGC could sub in for professional on-location shots in film/TV productions, and as we previously discussed, ads featuring UGC are seen as more authentic than those that are professionally produced, meaning part or the entirety of a commercial can be made with UGC.
UGC can be used for more than advertising
UGC is usable across all kinds of verticals beyond advertising. When you work with a company like Veritone, the content is legally cleared for any usage, so it's ready no matter what your project is.
Documentary filmmakers, in particular, can take advantage of UGC. The 2011 documentary Life in a Day and its 2020 sequel, Life in a Day 2020, comprise crowdsourced video clips taken during the course of one day. While that is an extreme example, documentaries of all kinds can use UGC to inject man-on-the-street realism or capture footage missed by news cameras into their storytelling.
At Veritone Licensing, we also field requests from TV and narrative film producers looking for specific clips to match certain scenes. Whether it's for "playback" (something on TV being shown in background) or it's needed to serve as a segue or background to a new scene, such as a recent request that came in for footage of graduation ceremonies during the pandemic, UGC offers creative, realistic ways for storytellers to get their message across.
To find the perfect content to bring your production to life, get in touch with Veritone Licensing. Peruse our exclusive collections, where you'll find clips from providers such as BraveBison, Collab, Studio71 and more.