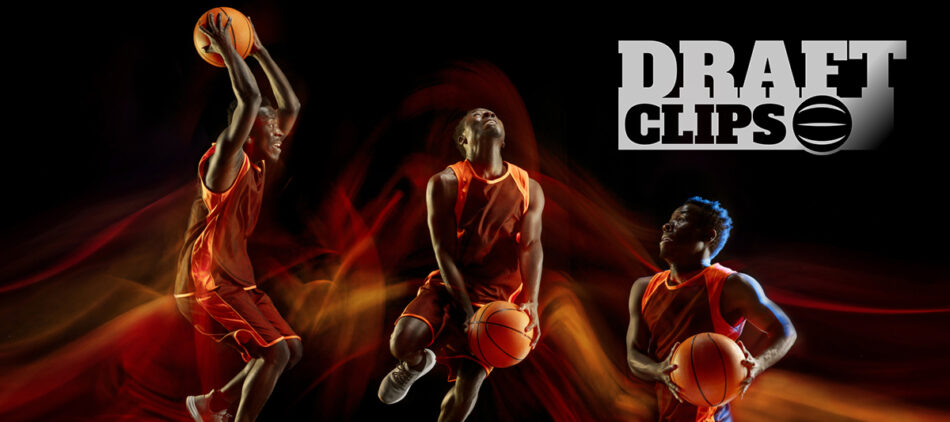 10.22.20
See Exclusive Highlights from the Top Basketball Prospects on New DraftClips.com
Powered by Veritone aiWARE, the relaunched DraftClips.com features ad-free access to collegiate and international basketball video-rich clips and analysis
Veritone has relaunched DraftClips.com to connect with sports fans missing out on this year's March Madness and thirsting for exclusive content covering the top players projected to be picked early in this year's professional basketball draft.
Built on Veritone Digital Media Hub and powered by Veritone's operating system for artificial intelligence, aiWARE, the site provides fans with ad-free access to exclusive collegiate and international basketball video clips, highlights and analysis of elite players projected to be selected in this year's professional basketball draft on November 18, 2020. With slam dunks, celebrations, ankle-breaking dribble-drives and epic blocks, DraftClips' content is perfectly suited for sports fans, fantasy basketball aficionados and those looking to license exclusive basketball content.
The content on DraftClips has been curated and optimized specifically for the pro basketball draft and is organized by draft prospect and highlight type. And thanks to the Veritone aiWARE platform, users can quickly search and find the play or player they're seeking. 
Here's what you'll find on DraftClips.com:
Videos and embedded information about likely early picks such as

Anthony Edwards. The Georgia native and freshman guard quickly impressed the college basketball landscape in 2019, with high point totals in his first six games, including 37 points against Michigan State during the Maui Invitational tournament.


Highlights of 2020 prospects by position, such as top point guard pick LaMelo Ball, top shooting guard Tyrese Maxey, small forward Isaac Okoro, power forward Obi Toppin and center Isaiah Stewart.

A search tool that lets you dig deeper into the clips and filter by conference as well as see all clips by player or by action so you can single out your favorite dunks, steals, celebrations and more.
DraftClips was initially launched in March to offer fans a way to engage with the 2020 professional football draft and help satiate fans in the absence of sports. While sports are on the rebound with limited fans in the stands, we see this as another opportunity to continue to connect with sports enthusiasts.