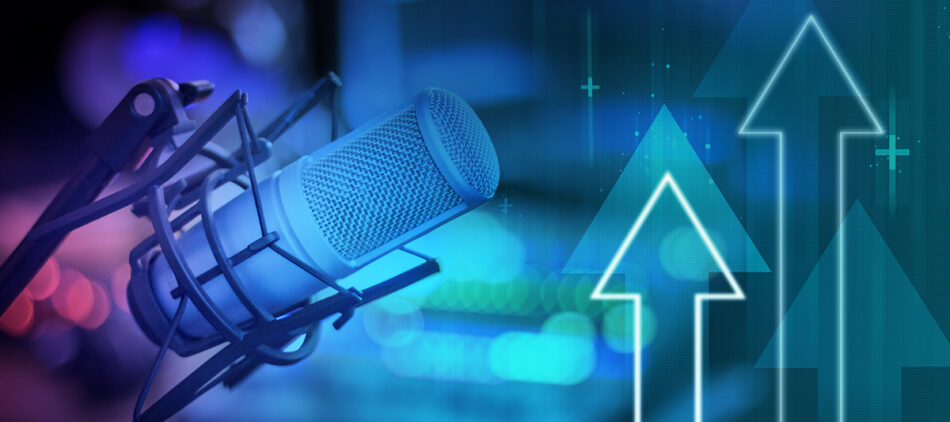 09.22.22
How to Take Advantage of the Projected 5% Growth in Broadcast Ad Revenue
Summary:
Despite economic uncertainty, radio and TV ad spending is projected to grow this year on the strength of political advertising.
More is being spent than ever on marketing technology, which is especially important for broadcasters looking to extract content and show performance data.
AI-powered solutions can help you take advantage of a strong period of broadcast spending by helping you share performance metrics with advertisers.
Broadcast spending is on the up and up. While the impact of inflation saw a slight pullback in ad spending, the pending political season this fall is making up for it, spurring growth in the positive direction.
With how quickly things can fluctuate from quarter to quarter, radio and TV stations need to harden themselves against perceived or otherwise recognized disruptions to ensure they can maximize their revenue opportunities. But first, let's dispel some recent negative news about spending.
Broadcast Ads' Slight Slump Is Forecasted to Recover
At the beginning of July, there were signs that broadcast ad spend was slowing, particularly in radio. While cutbacks were expected, given inflation concerns, the upcoming political seasons seem to have inverted that downward trend in the local ad spot market, which has always been radio's bread and butter.
According to a forecast from research firm Kagan, a rebound from the pandemic coupled with mid-term political ad spend is driving an estimated 5% growth in 2022. This amounts to nearly $12.5 billion in the radio ad business overall, with local radio ad spots also growing by 5% to $8.83 billion. Meanwhile, the TV ad business is projected to land at $24.15 billion, including national and local spots, political, and digital ads.
At the same time, U.S. marketing technology spend is slated to pass $20 billion for the first time. With new tools designed to extract content and ad performance data, broadcast teams must ensure they have the latest pieces in their technology stack to stay competitive in an environment where advertisers demand actual performance metrics showing ROI to justify their ad spend.
Winning Advertising with the Help of AI-based Broadcast Tools
Artificial intelligence (AI) enhances a station or network's ability to stay abreast of all its content, including advertisements, going out over the air. By automatically tracking and notifying you of topics and brand mentions you want to monitor, AI can help you dig into your content to recap campaigns for sponsors and reuse content for marketing purposes.
What took hours of manual work can now be reduced to a matter of minutes with Veritone Discovery. With an AI-powered media discovery and analytics solution, you can track broadcast content performance and retrieve quality air checks faster, forging stronger relationships with clients to defend against losing them to competitors. Used by groups such as iHeartMedia and Westwood One, Discovery acts as that extra workhouse behind the scenes that you can use to spend less time on mundane tasks and more on growing the business.
When paired with Veritone Attribute, a turnkey broadcast attribution solution that correlates an ad with web lift in near real-time, broadcast teams can show the success of their advertisements with tangible metrics. With Attribute, you can prove ROI to advertisers, giving you the data points to keep them investing in the channel in times of downturn and retain or win new business during growth quarters.
Learn More About Veritone Attribute