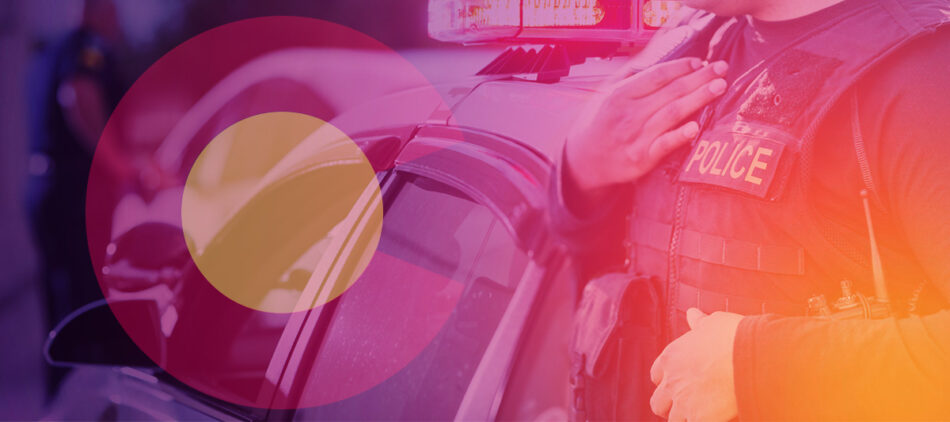 09.7.23
How Colorado Law Enforcement Agencies Can Address Requirements in SB20-217 (Part 1)
Summary:
SB20-217 is a Colorado law requiring several things from law enforcement agencies in the state.

Some of these things include body-worn cameras (BWC) on specific classifications of law enforcement officers and releasing this footage to the public.  

Colorado law enforcement agencies need new tools to scale their redaction @practice to effectively redact audio-video files from BWCs in the law's time frame.
---
There has been a growing emphasis on ensuring transparency and accountability within law enforcement agencies nationwide in recent years. Among the prominent legislative initiatives in this regard is Colorado's Law SB20-217, aimed at enhancing law enforcement integrity. Effective July 1, 2023, Colorado's SB20-217 mandates local law enforcement agencies, including the Colorado State Patrol, to equip their officers with body-worn cameras. Some exclusions, such as jail personnel and courtroom officers, are present, but most officers will be camera-equipped.
Furthermore, the law underscores the importance of transparency by stipulating that all incident recordings should be made available to the public within 21 days of a misconduct complaint unless specific privacy interests are in play. Beyond this, the act also emphasizes robust data collection and reporting, with the division of criminal justice in the Department of Public Safety aggregating data annually (which we'll discuss in Part 2). 
Colorado agencies' primary challenge in releasing footage is ensuring the privacy of all parties involved when such footage is released. In this article, we'll explore how other state agencies with similar legislation have tackled this challenge.
The Manual Redaction Burden
The advent of body-worn cameras and other technology has exponentially increased the amount of footage law enforcement agencies have to deal with. Given the legal mandates and FOIA requests, there's a continuous need to redact personally identifiable information (PII) and other sensitive content. 
However, the current tools employed for redaction are not only outdated but are also highly resource-intensive. We have seen instances where agencies, both big and small, have dedicated eight work hours to redact merely 10 minutes of footage. As a result, agencies are stretching their limits—resorting to overtime, increased resource drain, and overtaxing their staff. But it doesn't have to be that way. 
Automating Redaction with AI
This is where cutting-edge technology, specifically Artificial Intelligence (AI), becomes pivotal. New AI-based tools are helping agencies expedite their redaction processes, helping them maximize their team's day-to-day, minimize time spent redacting, and minimize the need for overtime. But not all solutions are created equal in this regard. So, how do you know which solution will get the job done? 
The Oregon Police Department faced the same challenge, looking at Veritone Redact and another competitor's solution to solve their redaction challenges. In this head-to-head competition, they found that Veritone Redact reduced redaction times by 66%. With AI cognitive models systematically auto-detecting human heads, license plates, notepads, laptops, and mobile data terminals (MDTs), Veritone Redact enables users to define sensitive imagery and objects within a scene manually and then automatically redacts this information from audio and video evidence. Taking advantage of this automation, the Pasadena Police Department also cut its two-week-long redaction process down to a few days, eliminating the tedious task of frame-by-frame editing.
As SB20-217 gears up for implementation, Colorado's law enforcement agencies are at a crossroads. The requirement is clear: ensure transparency while protecting privacy. Automated AI solutions like Veritone present a viable, scalable, and efficient way to meet these demands head-on. However, the redaction of body-worn camera footage is just one facet of this multifaceted challenge. The subsequent task lies in efficiently collecting stop data, a topic we will delve into in part two of this series.
---
Further Reading: 
Lake Stevens Police Department Customer Testimonial Veritone Government Solutions
Unveiling the New Face of Redaction: Automating Bodycam Video Footage for Public Records in Law Enforcement
AI-Powered Solutions for a Safer Future: Unleashing the Potential of AI for Public Safety