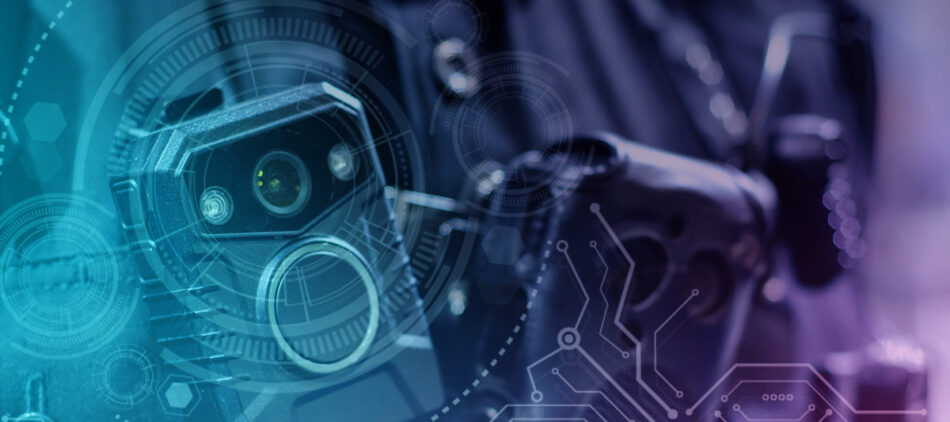 08.3.23
Unveiling the New Face of Redaction: Automating Bodycam Video Footage for Public Records in Law Enforcement
Summary:
Bodycam footage in many states is considered public record and must be released by law enforcement agencies within 45 days in some circumstances.

Manual redaction processes and these new laws have placed an incredible burden on already strained agency resources. 

Automated redaction tools can significantly reduce the time it takes to redact bodycam footage, helping agencies remain compliant, transparent, and cost-efficient.
---
Navigating the labyrinth of issues surrounding bodycam video footage as public records can be a daunting task for law enforcement agencies. Amidst a rising tide of public demand for transparency, agencies grapple with the paradox of revealing police activities in accordance with the law while ensuring individual privacy is uninfringed. The two-edged sword of transparency and privacy has resulted in a tug-of-war, prompting a critical reassessment of how law enforcement manages the redaction of bodycam footage.
Recent Legislative Change
The landscape of public records is rapidly changing, with several states, including California, South Dakota, and Florida, now enacting laws that classify bodycam footage as public records. One such notable regulation is California's mandate to release any bodycam footage to the public within 45 days of an incident. 
This legislative shift introduces a significant challenge for law enforcement agencies, as they are burdened with the task of adhering to stringent privacy laws while swiftly processing and redacting bodycam footage to protect personally identifiable information (PII) before any release.
The Uphill Battle of Redaction
Redaction—the process of concealing or obscuring elements of  a video to protect PII—stands as a significant hurdle for law enforcement agencies. With traditional manual methods (such as the use of video editing software applications like Camtasia and Adobe Premier), redaction is a Herculean task. 
For instance, to effectively redact a mere 10-minute video, an agency may spend up to 8 labor-intensive hours. This painstaking procedure puts undue strain on law enforcement agency staff and their available resources as well as adds to the backlog of public records to release.
Automation in Redaction
The rise of automation presents a potent solution to these redaction challenges. By automating the redaction process, law enforcement agencies can dramatically reduce the time and staff required, leading to significant cost savings and more efficient workflows. 
A noteworthy example of this successful transition is the Oregon Police Department, which embraced automated redaction to combat resource constraints while boosting transparency and compliance with evolving disclosure laws. Using Veritone Redact against another redaction solution in the market, they were able to cut reaction time by 66% with Veritone, rapidly accelerating their redaction practice. 
At the same time, many agencies wish to increase transparency and trust with the public. This has become a mission-critical objective for agencies in light of events in recent years. For that reason, when there's an officer-involved shooting or use of force incident, agencies will often do their best to release body-worn camera footage in 48 hours or less. That usually means pushing their resources to their limits to redact this footage so that it can be released. But with Veritone Redact, they can greatly accelerate this process, helping them forge better relationships with the community at large.
In-House Redaction Software
At the forefront of this automated redaction revolution is Veritone Redact. This popular law enforcement solution, used by Oregon PD, Lake Stevens PD, and Pasadena PD, the solution employs artificial intelligence to swiftly detect and redact sensitive information from various media evidence, such as audio/video files. As a cloud-based solution, Veritone Redact is intuitively easy to use and reliable, enabling law enforcement agencies to fulfill chain-of-custody requirements while significantly reducing resource drain and turnaround times.
Redaction Managed Service
With a landscape of constantly evolving laws and rigorous privacy requirements, the demand for a managed service solution for redaction is becoming increasingly apparent. Veritone Redaction Managed Service offers a lifeline for agencies grappling with large projects or understaffing due to leaves or hiring challenges. This service takes the helm as Veritone specialists perform the redaction and return a client's files with audit log, thus freeing up internal staff and empowering agencies to focus on core responsibilities such as enforcing ordinances and ensuring public safety.
In the event a large redaction project occurs at an agency, they might face a variety of factors that make it difficult for them to execute it. Whether it be tight deadlines, a reduction in staff due to turnover, or vacation, agencies are starting to see an ever-increasing public records backlog. When they need extra help beyond their capabilities, Veritone Redaction Managed Services can do the heavy lifting so they can focus their resources elsewhere.
Modernize Your Redaction Practice 
Innovative tools like Veritone Redact and professional services like Redaction Managed Service are redefining and revolutionizing how law enforcement agencies manage bodycam video footage. These solutions offer a promising path toward a future where public transparency and individual privacy protection harmoniously coexist.
As the footprint of bodycam footage laws continues to expand across the United States and beyond, the need for agencies to adopt a proactive rather than reactive approach becomes crucial. By embracing automation in redaction today, law enforcement agencies can position themselves advantageously for tomorrow's challenges.
Click here to learn more about how Veritone Redact can transform your agency's redaction process.
Further Reading: 
Oregon PD Cuts Video Redaction Time by 66% with Veritone Redact
Pasadena Police Department Leverages Veritone Redact to Meet California's Right to Know Act 
Lake Stevens PD: Benefits of Using Veritone's AI-powered Redaction and Transcription