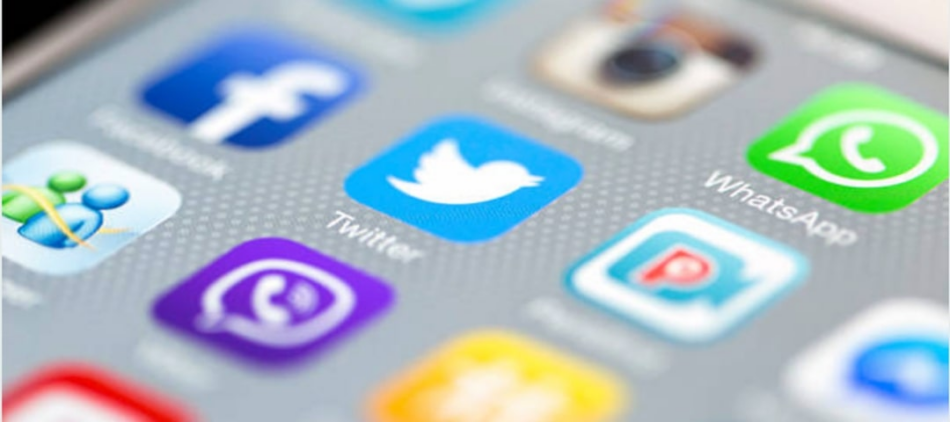 03.19.19
WeChat, Facebook Messenger & WhatsApp: How Personal IMs Became an International Problem for Financial Regulators
Across the globe, traders, brokers, and bankers don't just pick up the phone or click the email send button to conduct business. Being 2019, they also engage with their financial colleagues and accounts on their personal WeChat, Facebook Messenger, WhatsApp, Skype, Slack, and other instant messaging (IM) platforms. As a result, personal IM channels are increasingly becoming a headache for financial and securities regulators seeking to monitor trades, spot illegal transactions, and police financial dealings.
Case in Point: China
In many countries, regulators have put their foot down to stymie their financial community's usage of private instant messaging applications. China is currently not one of them. In the Chinese bond market, which Bloomberg pegs to be valued at around $11 trillion, major firms routinely leverage their Tencent QQ and WeChat instant message accounts to research opportunities, take orders, and everything in between.
The main reason Chinese brokers use WeChat is self-evident: WeChat is the "go-to" means of communication for many of its 1 billion monthly users. WeChat has quickly become commonplace in China. Every day it is being used by—it is worth repeating—a billion people to make online payments, chat, post pictures, and view news.
Many Chinese financial professionals use Tencent QQ and WeChat as a more efficient way to reach prospects in lieu of making calls or sending emails. To sell or buy a bond, or lend or borrow funds, all one needs to do is post on the platform's financial groups and, if someone raises their hand, have a private conversation with them.
Indeed, personal messaging platforms for conducting financial business, such as buying and selling bonds and stocks, have become routine in China, where retail investors comprise over 85 percent of the market. This has led numerous brokerages to offer shares for their WeChat trading account services over the past couple of years to attract the burgeoning market of retail traders in the country. And a boon it has been: according to Chinese securities firms, within the first year nearly 50 million such accounts were opened.
It is not that China does not have regulations concerning message record keeping. It does. The country's laws mandate reliable checks and the recording of trades to guard against excessive margin trading, marketplace manipulation, insider trading, and so forth, including trades occurring via personal messaging accounts.
In addition, the China Securities Regulatory Commission has been enforcing breaches and increasingly fining brokers for not obtaining data around the identities of individuals who may have traded stocks via systems that are external to the firm.
What is unclear, however, is the frequency to which these rules are adhered to in the Chinese financial community when it comes to personal messaging platforms, such as WeChat, Facebook Messenger, and Tencent QQ. Given the enticing driver above and the ubiquity of these communications channels, percentages of official enforcement are, as one may surmise, low.
It's Not Just China
These considerations are not confined to China. Personal IM platforms are routinely used to share financial information worldwide. For example, bankers in South Korea are known to use the Kakao Talk messaging platform and traders in India frequent WhatsApp.  
Conducting business over personal accounts represents a possible compliance gap in the American finance community, too. Brokers in the US are required to archive and monitor facsimiles of digital communications for three years, and have an obligation to secure customer personal data and confidentiality. Those "to-dos" have no doubt made the regulator's mission all the more complex, considering the plethora of social and IM platforms that financial professionals utilize in the marketplace.
Fines Are Being Banded Out Worldwide
Fines and sanctions are being handed out by regulators to deter the manipulation and use of instant messaging communications in financial transactions. These fines include monetary and suspension penalties.
On the monetary side of the house, last year, the UK's markets watchdog, the Financial Conduct Authority, fined a former Jefferies investment banker £37,198 for divulging sensitive and confidential information about a deal. This included sharing the client's identity and his firm's fee over a WhatsApp chat with "a personal acquaintance and a friend, who was also a client of the firm." In addition, FINRA in the US fined a broker $5,000 and suspended the broker from collaborating with any FINRA member for a month after he sent 58 personal text messages, connected to his securities practice, concerning investment strategy and particular securities to 16 clients over an entire year.
On the suspension side, in 2015 a Hong Kong regulator suspended a trader for obtaining a buy order on WhatsApp, which breached the trader's firm messaging policy, citing that BTIG had no ability to oversee and control the retention of the WhatsApp messages. The following year, a Deutsche Bank rates trader was suspended after requesting a trading counterparty join a WhatsApp group to discuss views on interest rates.
Compliance is Possible
Financial teams can leverage technology to comply with regulations mandating the surveillance, capture, and maintenance of electronically stored information (ESI) for defined periods of time to avoid hefty sanctions and fines.  Technology can be used from a reactive standpoint to translate, transcribe, redact, and find objects within financial communications to satisfy regulator requests. Technology can also be used to proactively monitor financial interactions and provide automatic notifications of risky behavior to prevent unwanted regulatory obligations in the first place.
Find out more: While compliance is a challenge, it can be effectively achieved with the right tools. To learn how Veritone can boost your financial messaging compliance, translate and provide actionable insights into audio and video in your IMs, visit www.veritone.com/legal