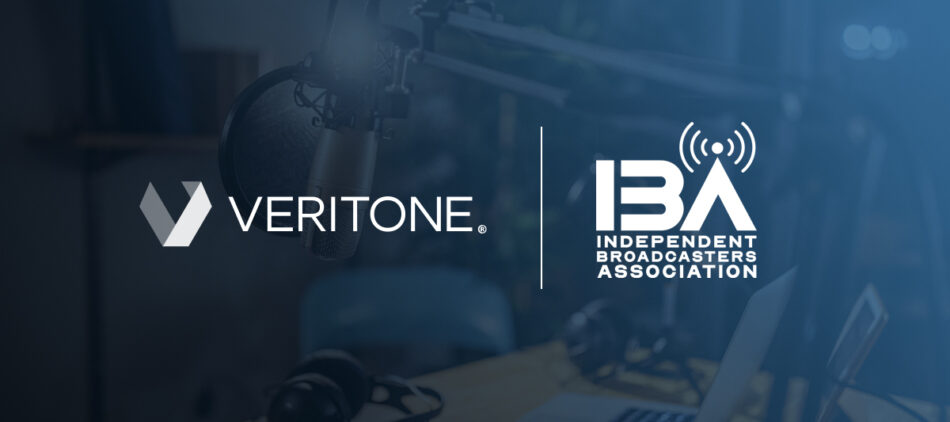 03.22.21
How Veritone Aims to Support Mid-Market Independent Broadcast Radio Stations
Summary
Veritone joined the Independent Broadcast Association to help its members solve the challenges they face through knowledge share and the power of technology.
Veritone recently joined the Independent Broadcasters Association (IBA)
Mid-market independent broadcast stations have been under supported and need a way to quantify their value to advertisers
We recently showed how Veritone Discovery helped Beasley Media Group Philadelphia win new business, an approach that other stations can replicate
---
Veritone has enthusiastically joined the newly formed Independent Broadcasters Association (IBA) to help provide independent operators new ways to drive revenue and achieve cost benefits.
This membership allows Veritone to give more support to mid-market independent broadcast stations and offer solutions to the latest problems they face. The aim is to help a crucial yet underserved part of the radio ecosystem tackle the problem of quantifying the full value of radio campaigns to advertisers.
The demand for data in radio advertising
Due to tightened budgets because of the pandemic, many advertisers have shifted budgets to performance-based marketing and want the same sort of measurability from radio that they are accustomed to with digital.
This has been a challenge for radio stations that historically have not been able to easily track the full value they deliver when considering elements such as in-content mentions, presenting sponsorships, promos, contests and other non-spot elements of campaigns.
The opportunity presented by increasing attribution data helps not only stations but also with local businesses that have been impacted by the pandemic. Many have suspended spending and need creative ways to get back on-the-air.
Veritone has proved that radio stations, with the right technology, can not only demonstrate their value and retain their current clients but also create new recurring revenue streams by being able to easily track and quantify the value of non-spot advertising, helping stations and brands alike focus on the elements that work best in their campaigns.
Quantifying in-content sponsorship ROI
Radio has massive reach and is extremely efficient at generating results, but the trick is effectively demonstrating these metrics of success. At Veritone, we are laser-focused with our platform technology to help bring easy-to-understand analytics to broadcasting. This gives station groups the necessary tools to deliver proof-of-performance and ad-intelligence metrics on par with digital. And we have the experience to back it up.
In a recent case study, we highlighted how Beasley Media Group Philadelphia was able to close $400k in business with Veritone Discovery. With our AI-enabled technology, they quickly grabbed airchecks and shared them with clients. They showed these clients their total investment and divided this by their spots plus in-content promos to formulate an effective cost-per-mention (CPM).
Even for non-rated stations, Veritone Discovery can demonstrate the effective CPM, which is more efficient than most advertisers realize. This reporting was vital for Beasley Philadelphia to maintain and grow its business. And all of this was achieved during the pandemic.
Demonstrating radio advertising value through technology
With help from Veritone, independent broadcast stations can maintain or rekindle relationships that were impacted by the pandemic. Using artificial intelligence, we can capture every spoken word in your broadcast, transcribe them and make them keyword-searchable so that you can quickly grab airchecks and recap the full value of the campaign.
Combining this with performance data, stations can wield this power to uncover new opportunities and win new business that was previously unreachable. And as stations readjust to life after the pandemic, it's another tool in their arsenal to get back to where they need to be.
Learn More about Veritone Discovery