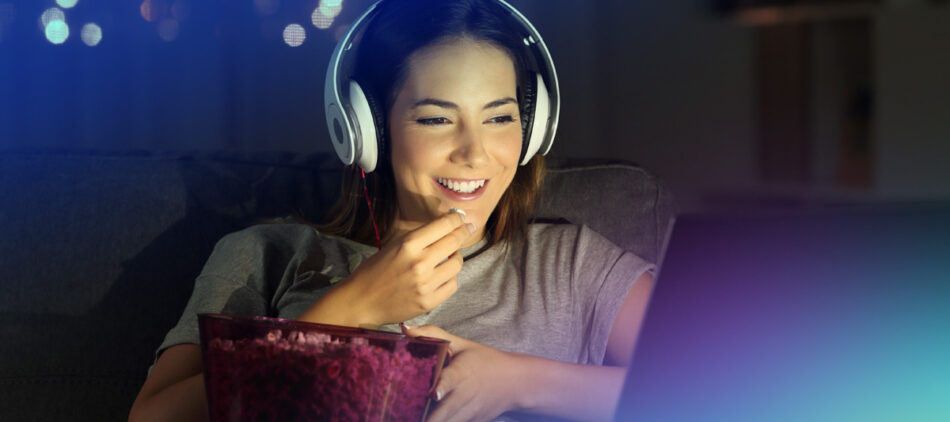 10.4.22
Worldwide Product Placement Spending to Reach $26.2B—How Are You Tracking Your Placements?
Summary:
Product placements will achieve double-digit growth this year, making it imperative to have the right tools to track them.
When done skillfully, product placements provide an organic way to raise brand awareness against traditional media that many consumers tune out.
Artificial intelligence can help broadcast teams easily track their integrations, providing them with the data to prove value to retain clients and win new business.
Product placements have become much more sophisticated than they were just a few decades ago. Today, product placements include everything from the character Eleven crushing a Coca-Cola can with her mind on Netflix's "Stranger Things" to embedding references on news and talk programs on traditional TV and radio.
Broadcast advertisers need ways to effectively track and verify their product placements to capitalize on this valuable advertising method fully. That's where AI comes in.
Product Placement Spending Set for Double Digit Growth
It's clear that product placement is only going to keep growing for the foreseeable future. In a report by PQ Media, they estimate that worldwide product placement spending will reach $26.2 billion this year. Last year it grew by 12% to nearly $23 billion, with TV earning the largest share of product placement spending globally, accounting for $16 million.
Product integrations are highly sought after because brands have recognized that putting their products in front of customers in a more organic fashion yields better results—no one likes to be outright sold to. While brands must strike a delicate balance with their product placements to make them effective and not too obvious or pushy (which can yield subpar results), stations need a way to easily track brand mentions and provide their advertising clients the analytics to assess performance.
Using AI to Track Product Placements in Broadcast Content
Historically, tracking brand mentions was a manual process for broadcasters, necessitating hours of work and dedicated resources. But now, with the advent of artificial intelligence (AI) solutions, this process has become more automated. Instead of having to relisten to aired content and manually track down mentions, AI can do the heavy lifting for you.
Designed with stations in mind and used by some of the most well-recognized broadcast brands, Veritone Discovery uses AI to create advertising and content intelligence. It analyzes everything that's said or seen in broadcast, allowing you to:
Earn credit for earned media and in-content integrations.
More easily demonstrate value to increase renewals and reduce cancellations
Recap campaigns with air checks and ad clips.
Search and track content with best-of-breed models in transcription and logo, face, and on-screen text recognition.
With product placement ads slated to achieve three times as much growth as traditional ad spending this year, now is the time to onboard the best tools to track integrations more effectively. Start building deeper connections with your advertisers and act as their experts to help them make their campaigns even more impactful with consumers by having the right tools to track content.