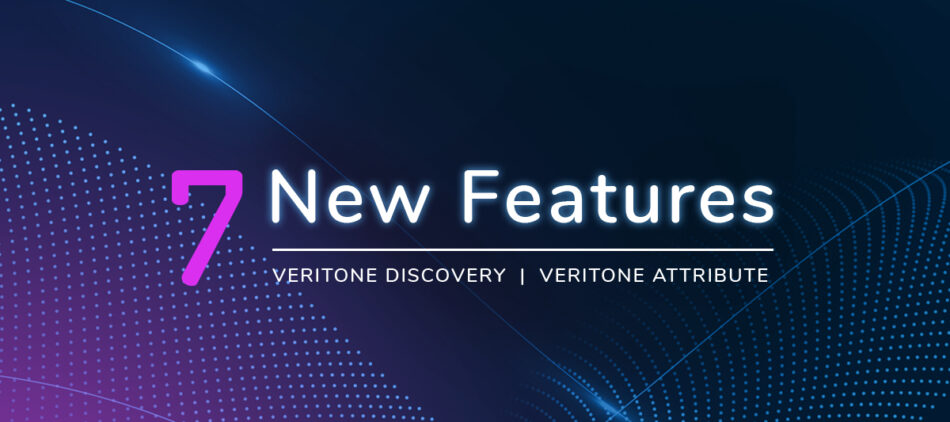 07.14.22
7 New Features for Veritone Attribute and Discovery to Improve Advertiser Delivery and Effectiveness
Both applications received expanded functionality to continue providing users with the best possible experience and drive more revenue-generating opportunities.
Summary:
These feature updates help improve our turnkey broadcast attribution application (Attribute) and our visual and audio content indexing solution (Discovery), which makes your video and audio content searchable in a matter of seconds .
The updates provide an enhanced experience for our users and highlight our dedication to encouraging customer feedback, ensuring we continue to innovate and enable our clients to streamline their workflow and process.
New features include insights into consumer paid and organic search behavior for Attribute and streamlined watchlist creation in Discovery.
One of our main goals at Veritone is to listen to our users' insightful experiences and feedback, improving our products and meeting their needs. This is why we've unveiled a host of new features for Veritone Attribute, our turnkey broadcast attribution solution, and Veritone Discovery, an AI-powered media discovery and analytics tool.
For users unfamiliar with each solution, here's a quick overview of each solution:
Veritone Attribute
Attribute provides visualized performance metrics for linear broadcast campaigns, correlating when an ad runs on air to the advertisers' website analytics, to prove an increase in web traffic. This enables TV and radio broadcasters of all sizes to quantify the performance of on-air campaigns, helping our users retain clients and win new business.
Veritone Discovery
Using the cognition power of Veritone aiWARE, a hyper-expansive Enterprise AI platform that acts as the foundation of our application technology, Discovery enables the identification of everything that's said or seen in a broadcast. With minimal effort, broadcast teams can efficiently search large media libraries, live streams, and broadcasts to identify and track specific content. This includes ad placements, sponsorships, and native advertising with interactive, customizable dashboards and reports to help unearth and share insights.
Feature Updates for Veritone Attribute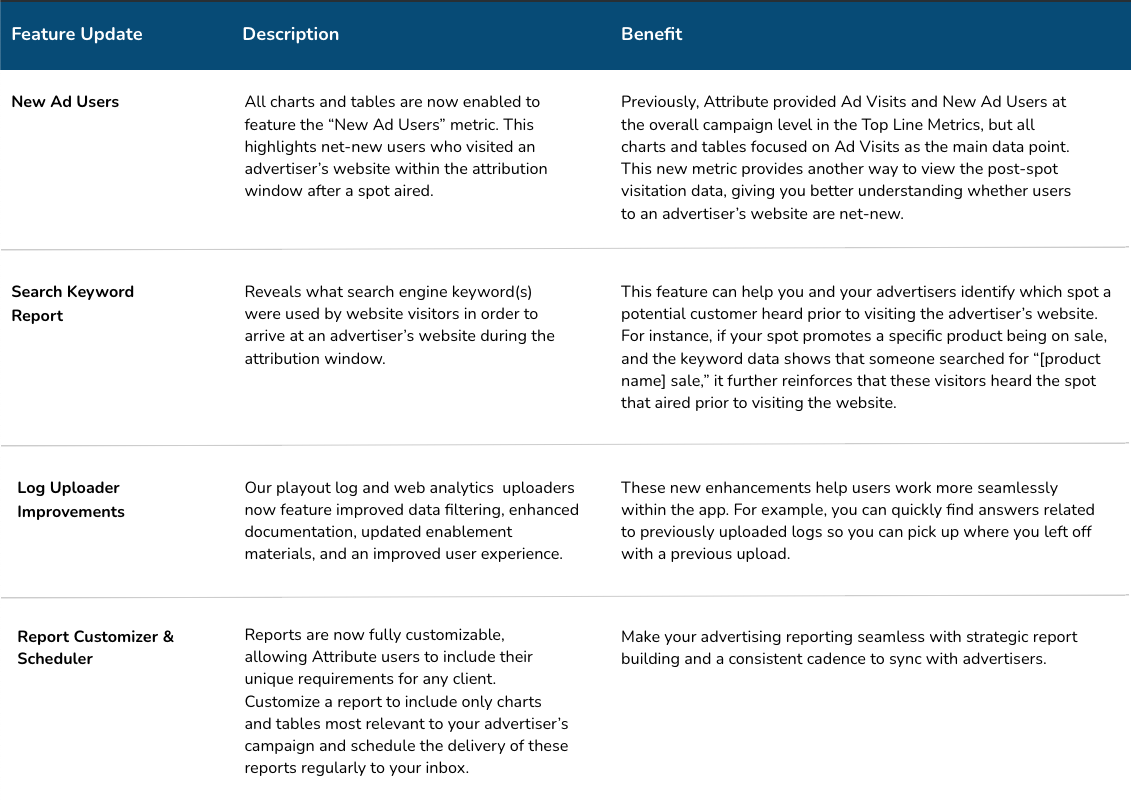 Not yet an Attribute user and interested in learning more? Email Support@veritone.com.
Feature Updates for Veritone Discovery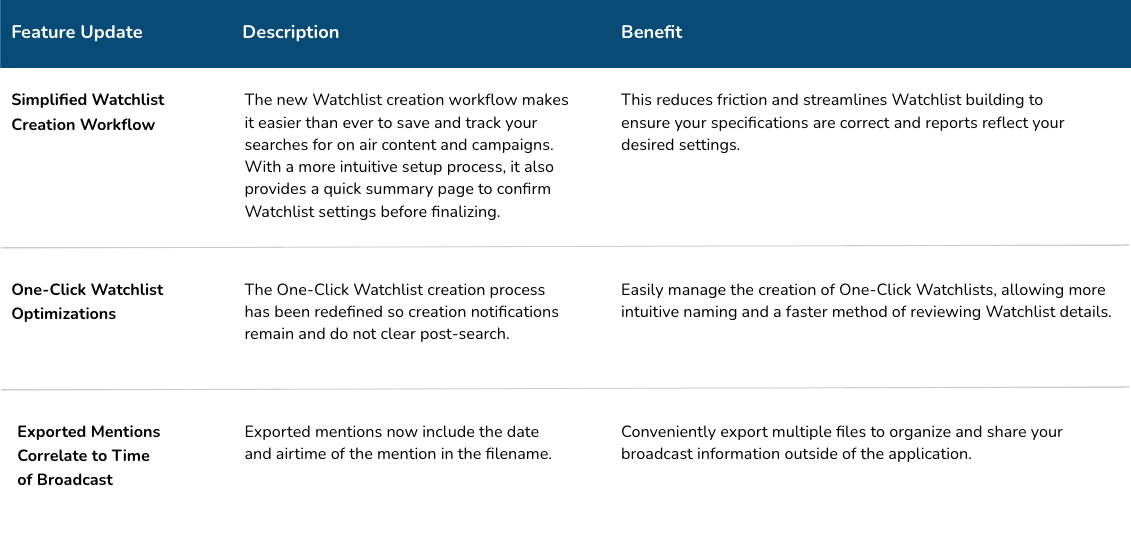 Not yet a Discovery user and interested in learning more? Email Support@veritone.com.
If you have additional feedback for improvements or features for either Attribute or Discovery, don't hesitate to reach out to your Customer Success Manager. If you have success stories using either application, we want to hear them!
Get in touch