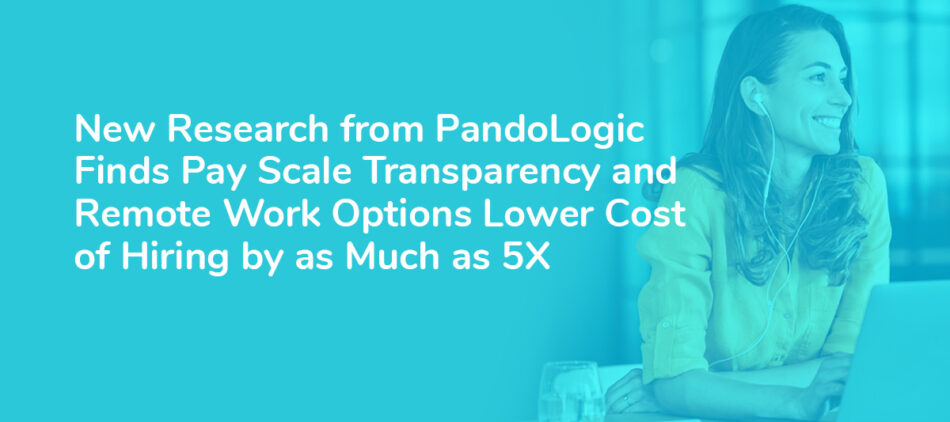 08.16.22
New Research from PandoLogic Finds Pay Scale Transparency and Remote Work Options Lower Cost of Hiring by as Much as 5X 
Quarterly Voice of the Candidate Study Explores Recruiting Experience from the Job Seeker's Point of View in Q1 2022
PandoLogic, a wholly owned subsidiary of Veritone, Inc. (NASDAQ: VERI) and leading provider of artificial intelligence (AI) hiring solutions, today shared the findings of its latest Voice of the Candidate (VOC) Study. With the publication, PandoLogic revisits data from previously available VOC research and reveals the new conversations that emerged in Q1 2022.
Given the rapidly changing state of the job market over the last year, the Q1 2022 results are telling. As the Great Resignation persists even in the face of a possible economic recession, the VOC noted a rise in candidate passion and intensity, with candidates seeing themselves as empowered. Three of the five major trends captured in the VOC directly relate to how employers position openings to job seekers.
Read the full Press Release here.