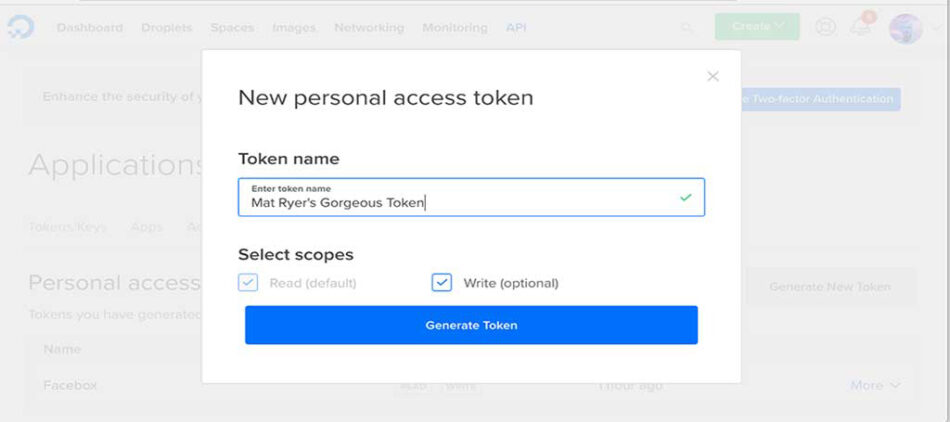 05.23.18
Deploy Docker Containers Into Digital Ocean
Machine Box delivers the services via Docker containers, and Digital Ocean is a great place to host these containers in production.
This guide will walk you through the steps required to deploy Facebox with Digital Ocean.
TIP: Before you start, it's important to remember that hosting on Digital Ocean comes with a small cost — it's very competitive, but it isn't free.
1. Create a digital ocean account
Head over to https://www.digitalocean.com/ and create an account.
2. Generate a personal access token
In order for us to access Digital Ocean's services via the API, we are going to need a Personal access token.
Click the API navigation
In the Personal Access Tokens section, click Generate new token