VERI is at the Heart of Everything We Do
At Veritone, the mission is simple but ambitious: to help usher in a new world order through AI. The possibilities are endless, the pace electrifying and the rewards immense. It takes vision, curiosity and drive to excel here. We like to joke that you can work long, hard or smart, but at Veritone you can't only choose two out of three.
We are resilient in the knowledge that artificial intelligence is the key to building a safer, more vibrant, transparent and empowered society. Join us.
EXPLORE CAREERS
VISIONARY

VISIONARY

We are tireless pioneers using the power of AI to unlock the truth.

We challenge the status quo and are determined to make a dent in the universe

ELECTRIFYING

ELECTRIFYING

We are nimble

We are thoughtful risk-takers

We are passionate about empowering our customers with innovative solutions

RESILIENT

RESILIENT

We lean in and drive to the finish line, we never quit

We are inclusive of all ideas and leverage our collective intelligence

INTEGRITY

INTEGRITY

We are real and do what we say we are going to do

We are dedicated to developing outstanding relationships with our employees, customers, partners, and stakeholders
Our VERI Values:
Our VERI Values serve as our guide in everything we do — they are the essence of our identity and the center of our culture, representing who we are today and who we continue to aspire to be.
Our VERI Values are embedded in everything we do, from how we behave as individuals, teams, and a company to our hiring practices and People Development initiatives. 
2020 VERI VALUE WINNERS!
Our annual VERI Values Awards are our most prestigious awards at Veritone. Employees who win a value award represent all aspects of the specific value and behaviors, are champions of our culture, and are impactful to our overall company success. Congratulations to our 2020 VERI Values Award winners.
VISIONARY
ELECTRIFYING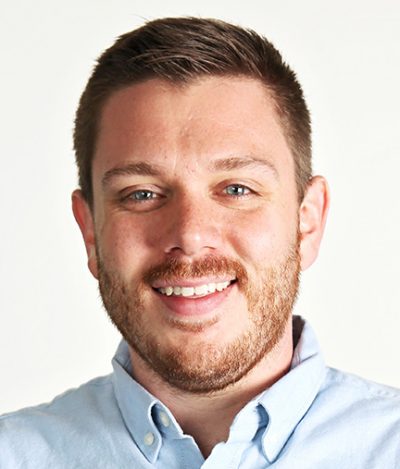 RESILIENT
INTEGRITY
Hear from us
Veritone team members are collaborative, competent, and always striving to maintain what we have, continue to grow, and do all of this with integrity and hard work. I don't think we'll ever forget the core of who we are.
One of the things I love the most about working at Veritone is the caliber of the people I work with. I've been in the IT world for over 20 years and I can honestly say I've never encountered a collection of people as talented, professional, and committed to working together in the most productive and respectful way as I have here. And it's not just in engineering. Whether it has been with Legal, Marketing, Sales, Finance, or the many support people that help all of us, heck even the vendors, they are all top-notch.
I believe in the company's vision: An easily integratable operating system for AI is the future, and I want to be a part of it. We are working on new and exciting things. I enjoy getting to work with the tech stack and continue to learn every day.
At Veritone I have the opportunity to make an impact in the field of artificial intelligence and machine learning. I am inspired to put our platform into the hands of users because I see this type of technology moving society forward.
I believe in the products we sell and the value our platform brings to the companies we work with. Someday when the world shifts to a new paradigm to experience media, companies who have archived their media properly will be able to adapt.
I love the team that I get to work with each and every day and the clients we get to work with. The team is rock solid. We are all rooting for one another and are family. It is the best environment.
Our People INITiATIVES:
The Breakdown
Talent Acquisition

At Veritone we aim to hire the best and brightest individuals who are ready to challenge our current ways of working by bringing intelligent and innovative solutions to the table. Culture fit is important to both the candidate and Veritione, which is why our VERI Values serve as the foundation of our interview process. From your first interaction with our Talent Acquisition team to the final offer stage — our goal is to create a positive candidate experience. 

People Engagement

Engagement is a key factor in overall individual performance and company success. VERI Engagement is our way to keep employees engaged by hosting VERI Engagement weeks, themed days, activities, happy hours, WFH bingo, and more! Our 12 VERI Communities provide ways for employees to come together and connect around common interests, passions, hobbies, and topics. These communities encourage employees to try new things and develop new interests, all within an environment that celebrates inclusiveness and uniqueness. Our VERI Giving community is our corporate social responsibility initiative where we focus on giving back to our local communities. It's important to our organization that we give back to the communities that support us in our daily lives. 

Belonging

At Veritone, we are committed to equality regardless of race, color, religion, sex (including pregnancy, gender identity, and sexual orientation), national origin, age, disability or genetic information. We have established an employee community, VERI Equal, centered around education, discussion, and actioning change in order to promote equality and human rights for everyone. By sharing and celebrating our personal differences, our community of dedicated individuals joins together for equality.

People Champion

Our employees are everything to us and our People Business Partners champion their needs on a daily basis. We do this through regular check-ins, employee surveys, and strategic leader partnership.

People Development

Our People Development program encourages managers to lean in and support employees throughout their career journey. Managers do this by conducting quarterly talent reviews, providing ongoing feedback, and overall developmental support.

Rewards & Recognition

We enable both peers and leaders to reward and recognize each other through our internal Kudos social recognition tool. Kudos creates an engaging environment for our staff to celebrate value-based employee achievements.

Health & Wellness

We offer competitive benefits, and have mental health-focused initiatives like VERI Mindful. A 15-minute meditation session, hosted by one of our own employees, where any employee is free to join and clear their head — recenter themselves and continue their day in a better frame of mind.

People Analytics

Data underpins everything we do. We survey our team often and ask for feedback on a regular basis to ensure the People initiatives we roll out are exactly what our employees are looking for.
Join the Team
Get a glimpse of what it's like to work for a leading provider of AI technology.