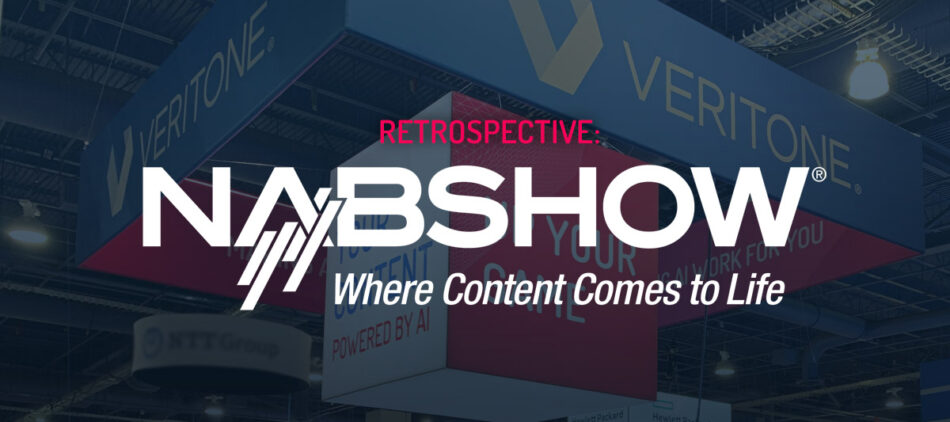 04.30.19
The 2019 NAB Show: A Retrospective
This year's NAB Show is now history, and it was a great one for Veritone! As we'd hoped going in, we were able to gain an even deeper understanding of how media and entertainment organizations are creating, managing, delivering, monetizing, and analyzing (or not … yet) their assets. And we observed that the industry is craving innovations in areas such as advertising efficacy and archive monetization. We were also able to showcase some powerful use cases of how our M&E customers are addressing these topics and achieving significant success.
We're very proud that our Veritone Attribute application walked away with an NAB Product of the Year Award in the Best New Radio Technology category. Attribute gives radio and television broadcasters the ability to measure the effectiveness of advertising campaigns in near real-time, making simple and intuitive connections between the campaigns and activity on the advertiser's website within a user-defined timespan.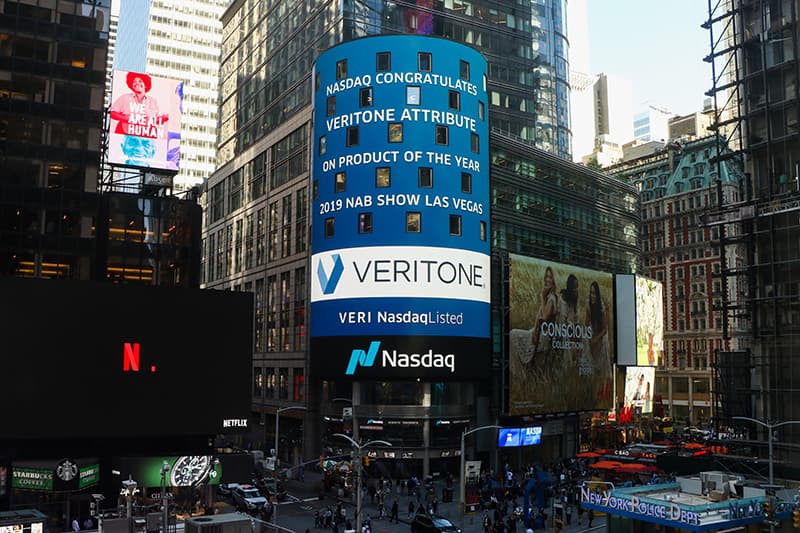 One of the highlights of our NAB presentation was a live simulation demonstrating the AI capabilities built into our Veritone Digital Media Hub portal for content access, management, delivery, and monetization. We used a golf demonstration to show how Digital Media Hub, fueled by Veritone aiWARE, gives a team working on site at an event the ability to ingest and tag content through our unique Live Event Services offering supported by our asset management solutions. With these solutions, rights holders are able to enrich metadata cognitively from the host broadcaster in near real-time, making critical assets available for immediate access, management, delivery, and monetization.
In reflection, I keep thinking about key takeaways from this year's NAB Show:
It's clear that many organizations and individual rights holders still have unmanaged content; and many are still struggling to define a real strategy for monetizing that content;
There are still organizations that don't need to be on-premises that still haven't adopted the cloud. This tells me that we (I mean that collectively as an industry) still have a lot of educating to do in the market. And along with that, we need to continue to work with these organizations to understand their infrastructure and demonstrate how in the end – the cloud will actually save them time, money, and resources;
We're also seeing the tide begin to turn for AI acceptance and adoption. Of course, there's still a small handful of folks that are apprehensive about it – but most of the people we talked to at NAB are beginning to see its value as a powerful tool.
I'd like to think we've had a hand in that through solutions like aiWARE, which is helping our clients to truly utilize AI in a tangible way in their day-to-day work and make AI work for them. That's the beauty of aiWARE – it's democratizing AI by empowering organizations to deploy AI solutions quickly and without extensive machine learning expertise.

One final thing that struck us about this year's NAB Show: it's traditionally been thought of as a show for the North American M&E marketplace, while IBC in September has the "international show" reputation. But this year, more than previous years, we talked to people at our booth from all over the world. As much as anything, that tells us that NAB is more relevant than ever, and the "hot buttons" for M&E are universal.
To learn about how we help organizations make AI work for them, take control of their content, monetize, and analyze their assets head over here or contact our M&E team.