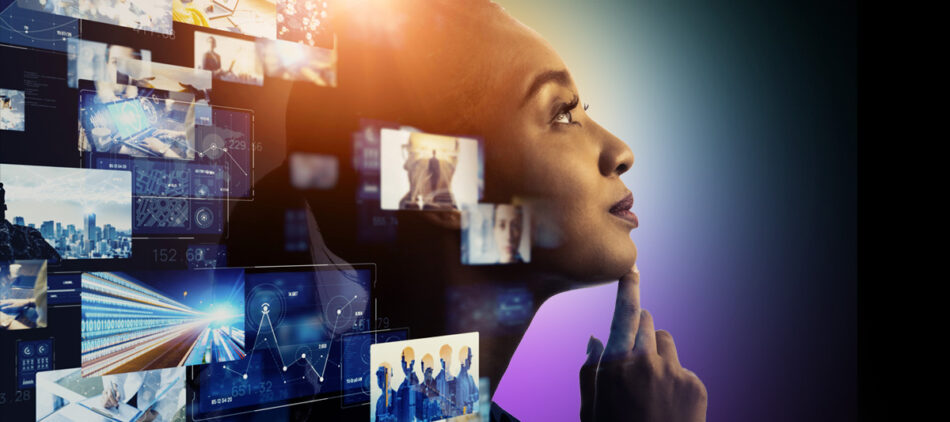 10.13.22
How to Monetize your Content when Using a MAM Solution
Summary:
The growing demand for content has put pressure on brands to manage and distribute their content faster while also offering new opportunities to monetize their media.
MAM technology has mostly been a point solution that could not offer an end-to-end experience and is often limited in access when users need to make their content more accessible.
Veritone provides access to an ecosystem of over 300 AI models for various categories, including facial recognition, logo detection, and the technology to launch a content licensing marketplace.
Media asset management (MAM) solutions have long helped organizations better organize and edit their content. As the demand for content drastically increased in the last decade, content creators, large and small, have increasingly relied on MAM solutions to manage all that content, increase collaboration, and surface and push out content faster.
But optimizing content workflows is just table stakes. To really start maximizing the value of media libraries, brands need a way to monetize their assets easily. However, the media management process has historically been fragmented, never offering an end-to-end means to move content through its lifecycle—and help grow the bottom line.
The Historical Shortcoming of Media Management
Media management has gone through a lot of changes. Brands across the board have been migrating their legacy formats over to digital to preserve their content and make it easier to use, especially now that multichannel distribution has become the norm. It's inherently difficult to use media that are in different formats and spread across physical locations and hard drives. As a result, media asset management solutions were born.
However, many point solutions only tried to make managing digital content formats easier. Manually adding an entire archive of legacy content and new formats was an arduous process for an entire team. And some might have opted for a stop-gap solution that leveraged parts of their old system with a MAM, leaving their content pipeline extremely disconnected.
Wrangling disconnected workflows previously meant either migrating to a whole new system and/or implementing some sort of integration to marry the parts of the old stack with new solutions. The latter is obviously less disruptive and can be more cost-effective if done correctly. But none of this solves the necessary manual migration of media, which has now changed thanks to artificial intelligence (AI).
AI doesn't replace jobs but rather frees teams to focus less on repetitive, mundane tasks. For instance, rather than processing and tagging content manually, AI can auto-tag content as soon as it's added to the archive system. That makes management more accurate while opening the door to other ways to surface content, such as analyzing text, logos, and faces.
How Veritone and iconik are Modernizing the MAM Game
Veritone recently partnered with iconik, a leader in MAM technology, because their technology offers a variety of benefits that most MAMs don't have, such as:
Cloud-native
Pay as you go
Bring your own storage
Made for hybrid cloud deployments
iconik Storage Gateway (ISG) automates new content ingestion
Powerful API
For the latter, their API makes it easy to integrate with Veritone Digital Media Hub to simplify how users launch a licensing storefront for monetization. It also accesses the Veritone ecosystem of AI models through Veritone aiWARE, a hyper-expansive Enterprise AI platform. Easily integratable with most technology stacks through AI object notation (AION), Veritone reduces the need for bespoke APIs. Case in point, we recently worked with the LA Chargers, integrating with their current MAM to offer the AI capabilities they needed to manage their archive efficiently.
By partnering with iconik, Veritone and iconik are offering users of iconik's cloud-native MAM solution a means to monetize content. This enables content owners to have the best features in MAM and AI technology while having a direct path to launch their own to the marketplace to license content, thereby linking together every step of the media management process, from ingest to monetization.
Are you currently a user of iconik? Reach out to your iconik or Veritone representative to learn more about how you can take advantage of our new joint media management and monetization solution.
Learn More About Veritone Digital Media Hub