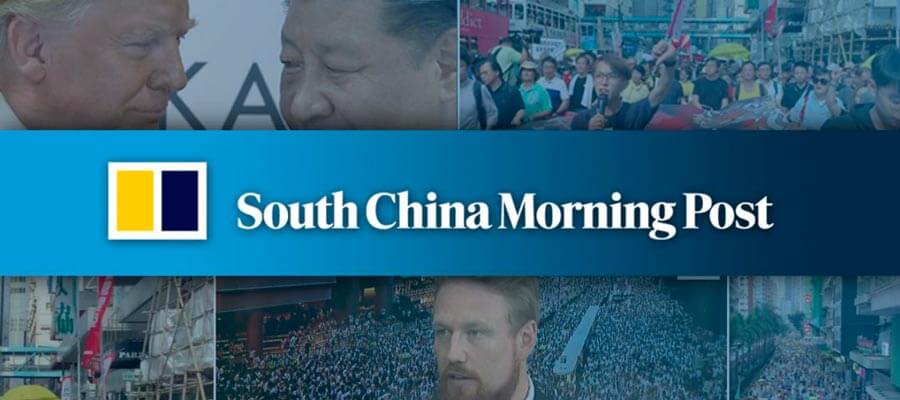 10.19.20
New Content Partner South China Morning Post Brings Videos of Protests, Historical Footage and More to Veritone Licensing
This new international library adds to the 3 million assets available through Veritone Licensing.
Summary:
Veritone Licensing adds the South China Morning Post and its more than 50,000 hours of exclusive video footage. 

Footage includes coverage of current events such as the Hong Kong extradition law protests, US-China trade war, Xinjiang re-education camps and more.

Historical footage and more recent coverage will be continually be added.
---
Hong Kong-based news company South China Morning Post, founded in 1903, is the latest outlet to bring its English-language content library to Veritone Licensing. The agreement between Veritone and South China Morning Post gives Veritone exclusive rights to license the news outlet's archive and current video content to its clients in North America.
With all the turmoil in the region over the past year, South China Morning Post has been right in the middle of the action. It's bringing more than 50,000 hours of exclusive video footage and infographics as well as more than 1.2 million photographs capturing vital, recent and historical events.
Here's a little preview of what you can expect from South China Morning Post:
Available content from the South China Morning Post will continue to be updated with the latest news from the region. The content will also include historical footage of such events as the Hong Kong Handover, the Tiananmen Square Protests, the Sino-British Joint Declaration, President Nixon's first visit to China and the end of the Qing Dynasty. 
If you're interested in licensing international news coverage from the South China Morning Post as well as more footage from Veritone Licensing's extensive library of news, sports, entertainment and user-generated content, contact your Veritone sales representative to find the perfect clip for your project today.