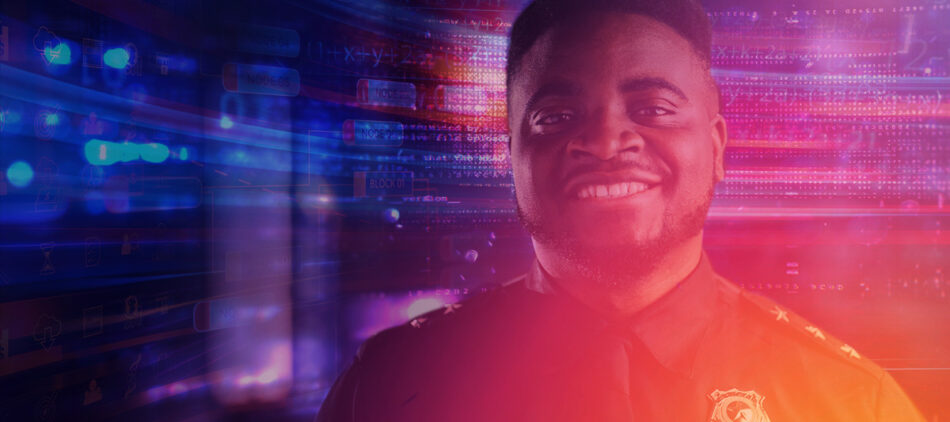 12.8.22
2022 Law Enforcement Agency Transparency and Trust Report Reveals a Greater Need for Public Knowledge of Law Enforcement
Summary: 
The annual

Veritone Law Enforcement Agency Transparency and Trust Report

revealed how technology will play a critical role in building stronger, transparent relationships between law enforcement and the communities they serve. 

The report highlighted the public's need for more trusted information to form opinions on policing. 

Police need technology to reduce the time it takes to complete traffic stop documentation and administrative tasks while increasing their response to violent crimes and strengthening their relatinship with the public.
In light of inflamed headlines and polarizing reports in the media, we at Veritone have deemed it one of our responsibilities to learn more about the US's true attitude toward policing. As a leader in enterprise artificial intelligence (AI) solutions trusted government agencies, it's our priority to be aware of how our technology can remedy current issues as well as create opportunities for a better future.
One of the ways we do this is through the annual Law Enforcement Agency Transparency and Trust Report, which measures the relationship between police and the communities that they serve and reveals how technology can help law enforcement agencies (LEAs) build stronger, more transparent relationships with the people in their communities.
In our second Transparency and Trust Report (conducted in April 2022 across a population of 3K Americans aged 19 and above with near-equal representation across gender, ethnicity, religion, and political leaning), we found that most Americans share moderate, optimistic views on the relationship between police and community, and these numbers have improved since 2021's report.
The 2022 report shows four crucial key points about the public's opinion of and trust in local and national policing: 
25% of respondents have more confidence in LEAs because of greater transparency
64% believe that racial bias continues to exist in policing
61% believe that they can be anti-racist and still support the police
70% agree that it has become more difficult to be a police officer in the last five years
Among these points, two of the more significant discoveries showcased how complex ongoing conversations about policing are and how communities want to have a greater sense of trust with their local LEAs through improved transparency between parties. 
But one of the most eye-opening statistics lies outside of these key points. There was a surprising trend across the report's questions, especially on questions about policing and technologies for law enforcement, where around 25% of respondents selected the answer option stating that they either didn't have an opinion or they didn't want to express their opinion. 
With 25% of respondents regularly choosing not to share their opinions or simply not having opinions, we can see that the public needs more trusted information in order to feel more confident in forming and/or sharing their opinions regarding their local LEAs.
For LEAs that want to build stronger relationships with their communities through greater transparency and clearer communication, the resource of time may present an issue. Other data from the 2022 Transparency and Trust Report showed that: 
84% of respondents want LEAs to prioritize their time by responding to violent crimes

42% want police to dedicate time to performing administrative tasks

24% want officers to spend time documenting the perceived race of individuals at traffic stops
LEAs are being asked to perform a balancing act: spend fewer hours on traffic stop documentation and performing administrative tasks while devoting more time to responding to violent crimes and strengthening their relationships with the public. Fortunately, with the right AI solutions, this balance is achievable.
Findings from the 2022 report show that new police technologies, particularly AI solutions, are generally accepted by the public, and these approval ratings increased with a greater understanding of that technology. Of the respondents who are familiar with certain law enforcement technology, approximately 81% are more likely to trust that tech. This is yet another example of how improved transparency can receive a positive public response.
Although there is still a lot of work to be done when it comes to improving transparency and trust between LEAs and their communities, with Veritone AI solutions like Veritone Redact and Veritone Contact, police can leverage AI to take care of smaller administrative and analytical tasks with greater speed, accuracy, and objectivity so that they can spend more time and attention on protecting and forming stronger connections with the public that they serve. 
Download your free copy of the entire 2022 Law Enforcement Agency Transparency and Trust Report today.