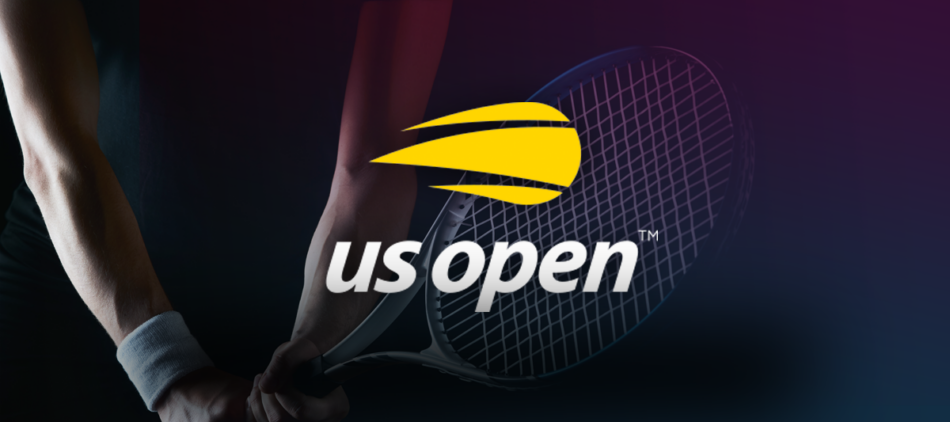 09.11.20
How Veritone and the USTA Are Enabling Content Creation at the 2020 US Open
The feel is unquestionably different at Billie Jean King Tennis Center for the 140th US Open. Some of the game's brightest stars have opted out due to COVID-19 concerns––including reigning 2019 men's and women's singles champions Rafael Nadal and Bianca Andreescu. Nevertheless, significant milestones persist at the 2020 US Open. 
There was no shortage of intriguing global storylines as the event draws to a close this weekend in Flushing Meadows, New York. Serena Williams' chase for Grand Slam 24 came up short, which would have tied Margaret Court's all-time Grand Slam wins record. A new men's singles champion will be crowned, and Naomi Osaka continues her chase for a third Grand Slam while advocating for social justice along the way. 
So how does one access these heart pounding moments? 
With limited access permitted this year, demand for all kinds of US Open content remains high across domestic and international broadcasters, content creators, brands and advertisers alike. How those organizations acquire such content at the 2020 US Open, well, that's where things are different this year.
Amidst the COVID-19 pandemic and the need to significantly lighten the media footprint on-site to maintain strict USTA safety protocols, the USTA and Veritone Licensing have built a 24/7, on-demand US Open Digital Media Hub (DMH), which serves as a permission-based central repository for all US Open video and audio elements. From drone footage to press conferences, ENG (electronic news gathering) footage to match-play broadcast material, all US Open video elements are located here. 
Contact-Free Media Access
The US Open DMH provides "touchless" global content access, with no drop-off in content coverage for third parties looking to leverage USTA content for both daily news storylines and long-form original programming. Not only does the elevated DMH mitigate risk of third party contact for athletes and their respective camps, but it also protects media personnel who would ordinarily travel and be on-site to capture content via a traditional media credential process. In an uncertain time, in terms of health risk and tightening of economic purse strings for networks worldwide, one could argue a "touchless" content access solution is the future. 
Sure, production companies and broadcasters would prefer to be on-site capturing content in their own unique way that aligns with their narratives. But that world has been put on an indefinite hold. Knowing there will be an enhanced need for creatively shooting "all-access" style content, additional USTA videographers are following key athletes and storylines behind the scenes. Audiences crave authentic content that serves as a window into the daily life of an athlete, and the USTA is filling that vacuum with behind-the-scenes footage. 
Instant and Ongoing Access to License US Open Footage
Sure, the 2020 US Open looks and feels different. But the USTA and Veritone are working hard to elevate content that viewers and storytellers crave over a touchless medium available to approved media all around the world. 
Much of this material can be plugged by approved news organizations for even more unique and enhanced daily event coverage, but the footage can also be leveraged later on by documentary producers for original programming and brands/agencies who are looking to activate against the biggest names in tennis from alternative camera angles through Veritone Licensing.  
Want to access this year's USTA coverage for your editorial, commercial, or advertising needs? 
Learn more and check out the USTA footage to date on Veritone Licensing.