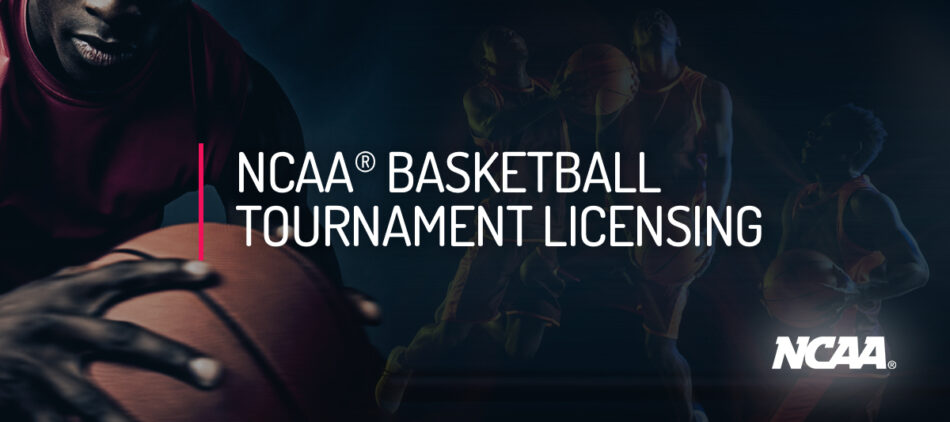 02.19.21
How to license your 2021 (and archival) NCAA® Basketball Tournament coverage
Veritone Licensing exclusively represents current-year and archival NCAA Men's and Women's Basketball Tournament video for your editorial, documentary, digital highlight and advertising projects.
Nearly one year ago, the world of sports came to a halt due to the COVID-19 pandemic, and with that, the 2020 NCAA Men's and Women's Tournaments were canceled. No new buzzer beaters were memorialized; no Cinderella stories were written.
The last time fans experienced March Madness was back in 2019, with the craze of Zion Williamson, Ja Morant, Virginia's long-awaited first NCAA Men's Basketball Championship and Kim Mulkey's Baylor Bears 82-81 win over Notre Dame, and NCAA women's tournament legend Arike Ogunbowale. But here we are; a new year, a new NCAA Tournament, a Battle in the BubbleTM.
New memories will be made, captured and celebrated for years to come, while old NCAA memories will be relived by fans all around the world. We are proud to capture those moments and make them available for fans and storytellers alike for generations to come. 
Harness NCAA Tournament highlights from 1939 to today
The NCAA Championship digital video archive dates all the way back to the 1939 NCAA Men's Basketball Championship (Oregon vs. Ohio State). Veritone and the NCAA have collaborated closely for more than 10 years to digitize and ingest decades of film and tape, and to apply smart metadata to make precise and hard-to-find footage from the NCAA archive easily searchable and attainable for producers, sports networks (local, regional and national), highlight outlets and advertising agencies alike.
Producers can tap into pre-clipped and tagged curated highlights of NBA and WNBA icons from their time in NCAA Tournaments. That's one aspect of the NCAA archive I don't believe the general marketplace truly understands: the quality and depth of NCAA Tournament footage that is available. 
With the click of a button, you can see highlights of Bill Russell from the 1950s playing for the San Francisco Dons, footage of Kareem Abdul Jabbar from the 1960s, UCLA's dynasty under John Wooden from the 1960s and 1970s, and we'd be remiss to omit the iconic 1979 iconic "Magic vs. Bird" Championship matchup, which later played out on the NBA's biggest stages for the next decade.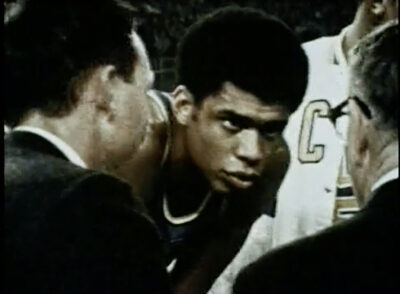 The NCAA archive from the 1980s features no shortness of legends, either. From Michael Jordan's game-winning shot from the 1982 NCAA Championship (an homage of greatness to come), to Houston's dynamic "Phi Slama Jama" squad of Hakeem "The Dream" Olajuwon and Clyde "The Glide" Drexler, basketball fans can likely visualize these icons and these moments in NCAA Tournament history without even seeing the footage.
You get into the 1990s, and it's Duke vs. Kentucky, Coach-K, Laettner and more — I won't go further, Kentucky fans. Highlights from the 2000s include Carmelo Anthony's run to a Championship as Freshman at Syracuse and Dwayne Wade's explosive plays at Marquette. I could go on and on, but you get the picture — and it's all readily available.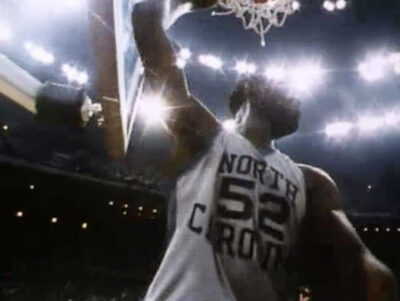 The NCAA Women's Tournament video archive, which began in 1982, is also in fantastic shape. NCAA Women's highlights include Cheryl Miller, Cynthia Cooper and USC's back-to-back NCAA Championships in 1983 and 1984; and footage of trailblazing coaches and their respective dynasties, Pat Summitt (Tennessee) and Geno Auriemma (UCONN). 
History-making moments happen off the court, too. Footage of former Notre Dame head coach Muffet McGraw's iconic 2019 NCAA press conference championing equality for women is often requested, for example. And while COVID-19 canceled Sabrina Ionescu and Oregon's plans for a 2020 NCAA run, her highlights from prior NCAA Tournaments remain. 
We are your one-stop-NCAA Men's and Women's Tournament shop. 
Working with Veritone Licensing means exclusive access to both ionic and little-seen footage that will bring your stories to life. We provide a high-touch, high-value service that will enhance your creative and captivate audiences while helping to secure any additional rights and clearances that may be required before your project airs. 
The wait is almost over. March Madness is right around the corner. 
NCAA content can be licensed to complete many creative projects.
Common licensing use cases include current-year or archival footage across the following categories:
Top 10 lists

Buzzer beaters

Editorial content (player features, flashbacks, etc.)

Feature or episodic documentaries

Expanded news coverage

Advertising campaigns (archival footage only)
What makes Veritone a licensing partner you can trust?
Veritone Licensing provides access to 2.9 million licensable premium content assets, has worked with more than 5,000 premium content clients and has helped execute more than 22,600 licensing projects to date. 
Our library contains exclusive content from several internationally recognized sports organizations, including NCAA, Big Ten, Pac-12, CBS Sports, United States Tennis Association (USTA), U.S. Soccer Federation, USA Swimming and professional golf. Beyond video, we have access to audio content as well as photography. And our content stretches beyond the sports world to include news footage from providers such as Bloomberg, CBS News, CNN, and The New York Times; as well as user-generated and viral videos from Brave Bison, Collab and Studio 71.
How do I get started?
To begin licensing heart-pounding NCAA March Madness footage, contact us at sports@veritone.com, and we'll help you secure the footage and approvals you need.  
Further Reading
Veritone Launches New DraftClips.com Site Featuring Exclusive, AI-Enabled Basketball Footage
See Exclusive Highlights from the Top Basketball Prospects on New DraftClips.com
NCAA Content Licensing – Easily find, license and clear premium sports content.