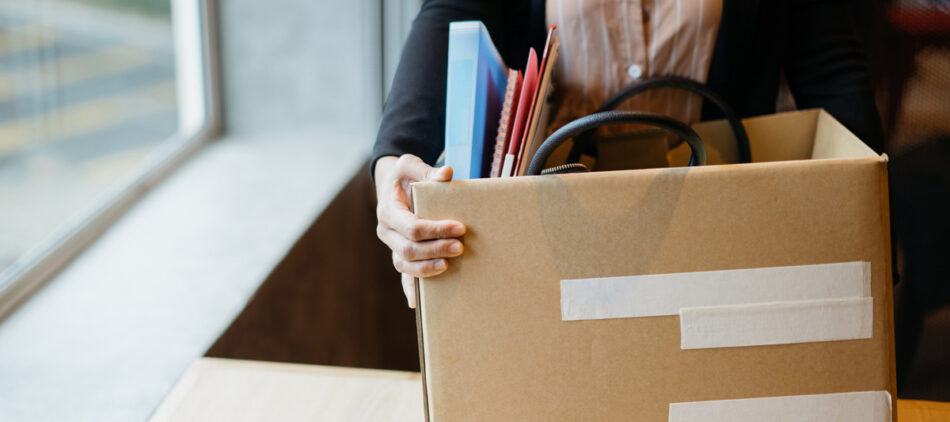 09.21.21
Data Fueled Change: Seeing The Hidden Opportunity in the Great Resignation
By now, you've surely seen the headlines branding The Great Resignation as a huge problem. And don't be mistaken, it is. The Great Resignation has blindsided the Talent Acquisition industry. Industry experts could only speculate what pandemic recovery would look like and this mass exodus is an incredible obstacle toward that recovery. But what looks like an insurmountable challenge on the surface, could be seen as an incredible opportunity.
As those responsible for hiring, employers and talent professionals have this unique opportunity to forge the road ahead. This exodus from the labor market is exactly the catalyst needed to push society toward a more powerful, data-driven, and most importantly people-focused world of work.
Talent Powers the New World of Work
As a recruitment technology provider we have a unique ability to understand where the job market is going. While most job market reports report on hires we are able to look at job openings as a leading indicator to those hires. Right now, job openings are at a record high. Employers are aggressively searching for talent, but job seekers have not been quick to bite. When we see the disconnect between the expected growth in employment and the actual growth in employment the missing piece is the time it is taking to hire great talent for newly open jobs but also to replace those who have quit. According to ABC News, "In addition to job openings reaching a high, the number of people leaving their jobs is also at record high levels. The quits rate in July was 2.7%, the [Bureau of Labor Statistics] said Wednesday, tying with June and April of 2021 for the highest on record."
While under lockdown, job seekers took isolation as the opportunity to reflect on their livelihoods and careers. Many were determined to hold out for increased pay, flexible hours, and better working conditions. PandoLogic knew of these feelings earlier this year when we conducted a comprehensive study on job seeker sentiment alongside Tracey Parsons, architect of the recruitment-marketing and employer-brand movement and owner of Parsons Strategic Consulting. Together, Tracey & PandoLogic studied 68 million conversations online and discovered that many job seekers were discouraged by what they were seeing in market.
"Sure, unemployment and stimulus checks are disincentives but so is having an entire year to reflect on your career/life. Leveling up pay, benefits, and adopting sound business practices would go a long way," said one job seeker featured in the study.
It's clear that the ability to attract high-quality talent is directly contingent upon the overall engagement level of job seekers. If job seekers are disinterested, they simply won't apply. So, what can employers do?
Lead With Tech and The Rest Will Follow
During our job seeker study, Parsons and PandoLogic studied proprietary system data from PandoLogic's AI-enabled recruiting platform, pandoIQ, and made some profound discoveries. Online, job seekers were clamoring for competitive pay & flexibility and that sentiment matched user behavior. PandoLogic found that when employers added wages into job titles and descriptions, candidates applied to those jobs between 5 to 12 times more often than compared to jobs that excluded that information. And when employers shared additional information around shift schedules, hybrid or remote roles, and location, those jobs were applied to almost 40 times more often.
This sentiment alone is changing how we should approach talent sourcing come 2022 and beyond. Today's talent sourcing needs to marry the concepts of people-focused and data-driven with technology leading the way. Starting with transparency.
Now is not the time to recede back into old habits. Using today's high-tech tools, there's a great opportunity to forge an entirely new path.
An AI-enabled platform like PandoLogic can allow you to A/B test your job titles and descriptions. This way, you can see what language, wages, shift hours etc. resonate best with your target candidate. This kind of insight can give you the confidence you need to make big changes and advocate for your workforce. And when you inevitably begin discussing these big changes, you're armed with the relevant data points and key performance metrics that can push your business into a new era of work. In the future of work, having the right data at your fingertips ensures talent professionals are armed with the knowledge of what works, can eliminate what doesn't and can transform hard work into positive results with ease.
What's Next?
The future of work depends on talent professionals being able to get back to their human mission. Mending the rift between candidates and employers starts with making necessary connections and winning back trust.
If you have the ability to leverage technology and data to provide deeper insight and less manual effort to connecting with job seekers it can provide a significant path forward to narrowing the gap. Programmatic recruitment technology can handle the heavy lift of posting your jobs onto sites and amplify your reach beyond what you thought possible. All of this can allow you to open up to your candidates, gain a greater understanding of their needs, and cultivate a stronger workforce.
Learn More
How Pandologic and Veritone Are Powering the Workforce with AI Services