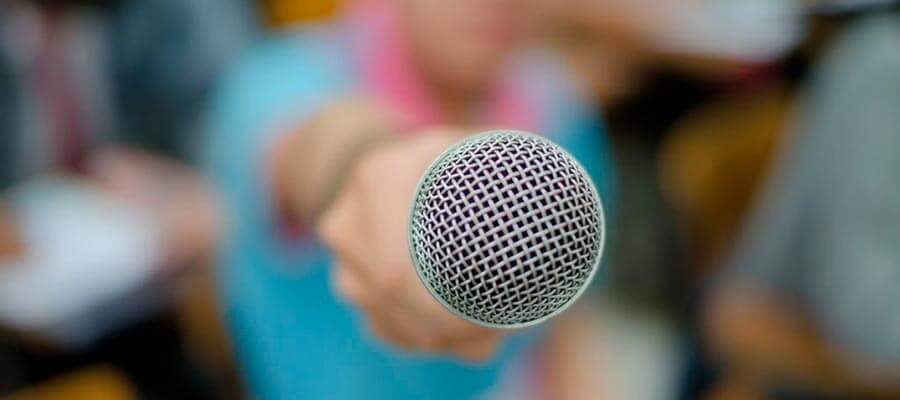 08.7.18
AI is Helping Political Candidates Exercise their Right to Equal Airtime
This year's primary elections are far from sleepy. Immigration is just one of the various contentious issues raised by candidates across many states, especially as Democrats are protesting against President Trump's policies across the country. In efforts to win, gaining valuable broadcasting airtime is as critical as making phone calls and canvassing to convert the energy into votes.
What is the equal-time or equal-opportunity?
The legal system entrenches a political candidate's right for equal coverage. The FCC rules covering political broadcast regulations are codified in the Communications Act of 1934.
The Act covers the "use" of a broadcast station by a political candidate. This "use" is generally defined as a candidate appearance, including their voice. Such uses include ads approved by candidates or their committees, as well as third-party commercials. Furthermore, it also can consist of positive appearances in other types of content, such as on entertainment-oriented programming.
"Use" does not include candidate appearances in certain categories of programming, such as legitimate news programs, news interviews or documentaries. It also doesn't include negative ads from third-parties that don't present positive sentiments regarding a candidate.
Meeting the challenge of exercising this right
Equal time doesn't come automatically. Candidates demanding equal time must make a specific request to the licensed broadcaster—and they must do it within one week of the day of their opponent's original use.
The FCC code covering equal time can be complex and difficult to put into practice. It requires extensive monitoring of radio broadcasts to detect mentions of an opponent—a task that involves enormous quantities of valuable time and manpower. How can candidates track this to capitalize on their democratic right to ensure that they get their messages out, offering the people a choice of options?
Luckily, in 2018, there is a solution at hand. Veritone's aiWARE, an operating system for AI, leverages Artificial intelligence (AI) to cover both these challenges.
With aiWARE, a primary candidate can easily monitor radio broadcasts on a 24/7 basis to catch all the mentions of their rival candidates—from interviews to listeners calling in to state their mind on a topic and even third-party commercials.
In addition to monitoring candidates can create watchlists to be sent alerts immediately, daily or weekly to stay on top of the latest rhetoric within the local community.
How does Veritone promote this democratic right?
aiWARE leverages a range of cognitive engines to transcribe speech to text, enabling you to detect, in near real-time, mentions of relevant rival candidates in radio broadcasts.
This simplifies the task of scrutinizing radio content and dramatically reduces the costs, time and efforts dedicated to scanning rival airtime.
When a mention is detected, an alert is sent to the campaign manager, allowing the candidates' support team to waste no time requesting their right for equal-time from the same radio station.
Extending value beyond equal time
aiWARE not only provides the digital fingerprint but also offers the context in which the candidate was mentioned, helping the candidate assess the efficacy of their campaign and public sentiment around their political agenda.
Furthermore, the usefulness of aiWARE doesn't end when the campaign ends. Newly elected officials In Washington D.C. can use the technology to continue to monitor mentions and hot political topics on local radio stations back home, helping them to keep track of voter sentiment.
Click here to learn more about aiWARE to learn more!