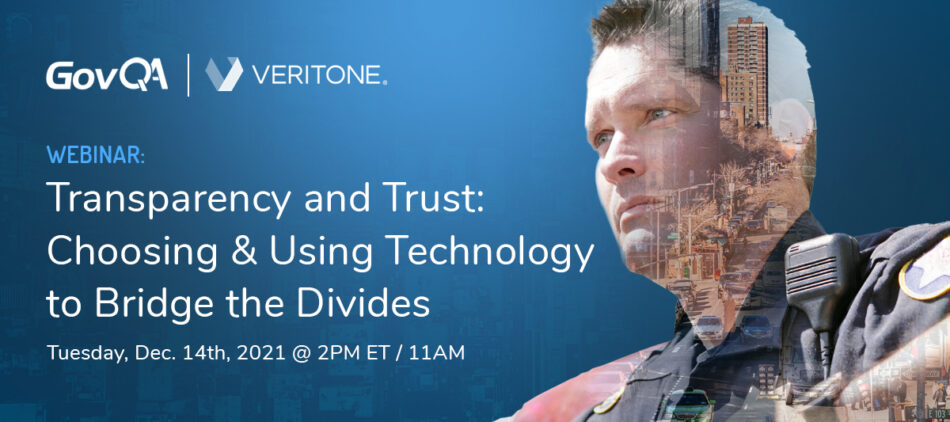 11.29.21
WEBINAR: GovQA & Veritone – Transparency and Trust: Choosing & Using Technology to Bridge the Divides
A recent national survey conducted by Veritone found:
42% of people say that a lack of perceived transparency from police has hurt their opinion of law enforcement over the last five years. 
62% say serving as a local police officer has become more difficult. 
Want to learn how other law enforcement agencies are leveraging technology to help them provide greater transparency while building greater public trust amongst their community?
Join GovQA and Veritone on Tuesday, December 14th @ 2PM ET / 1PM CT / 11AM PT for a live panel discussion with Roanoke Police Department (Texas) and other subject matter experts in which we'll cover the impact and application of this 3,000 person survey and other data sources on those choosing technology to manage requests for law enforcement records.
REGISTER