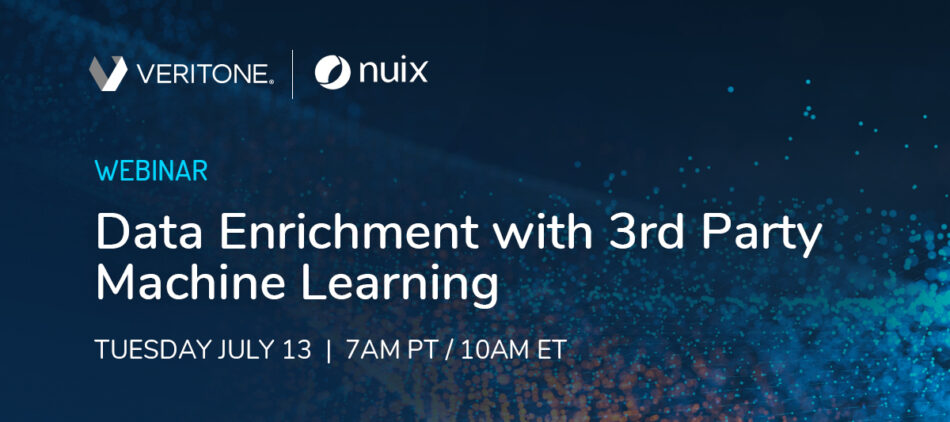 07.1.21
Webinar: Data Enrichment using Veritone aiWARE
On
Tuesday, July 13th, 2021 at 10AM ET / 7AM PT
, Veritone's partner, Nuix, will be hosting a developer-focused webinar that will highlight techniques for enriching data with Veritone's aiWARE.
This session will focus on use cases and the value proposition of integrating Nuix's leading data normalization and extraction capabilities with best-of-breed machine learning and data enrichment tools, featuring aiWARE and other complementary tools. 
Perfect for e-discovery and other situations when you're in need of rich metadata for further examination, we'll investigate specific mechanics, step through sample code, call out performance considerations and propose best practices. Attendees will walk away from this session with a better understanding of how to integrate translation, transliteration, speech-to-text, text-to-speech, sentiment analysis, entity extraction, image analysis, and other functions into workflows.
We look forward to seeing you then!