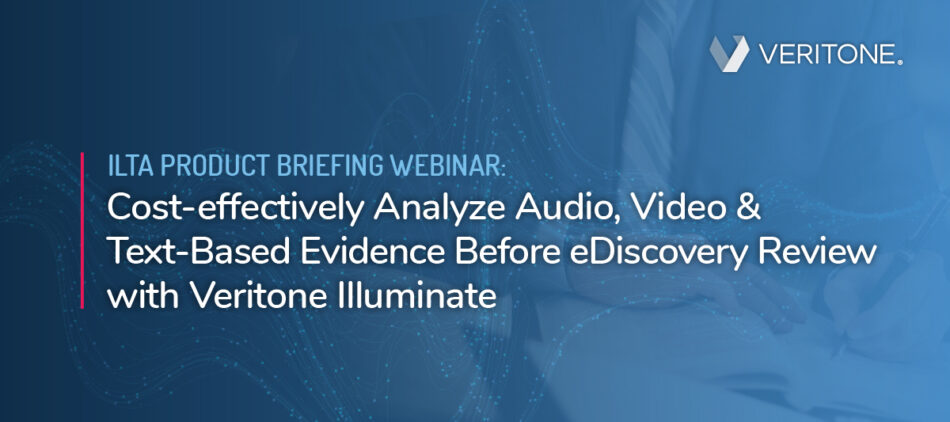 09.20.19
WEBINAR ON-DEMAND: Cost Effectively Analyze Audio, Video & Text-Based Evidence with Veritone Illuminate
Join us for an engaging ILTA Product Briefing Webinar on our newly released Illuminate product!
We will demonstrate how Illuminate cost-effectively analyzes audio, video & text-based evidence before eDiscovery Review. Learn about the growing use of audio & video ESI in eDiscovery, and the ways Illuminate automates the process.
Topics will include:
New and Emerging Data Types During Early Case Assessment
Best Practices for Conducting eDiscovery with Audio & Video Evidence
Everyday Audio/Video Use Cases for Legal Teams
Q&A
Discover how Veritone Illuminate minimizes discovery spend and time for legal teams by transcribing, searching and analyzing audio, video and text-based evidence early in a case to quickly identify, cull-down, and focus on relevant data only.
This webinar has been recorded and available to view on demand.