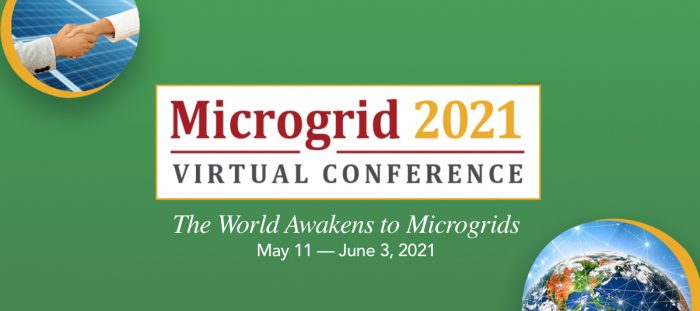 03.2.21
World's Largest Microgrid Event
Veritone is proud to be a Gold Sponsor of this virtual gathering to educate those who are exploring microgrids.
We'll also be hosting a Microgrid 2021 Workshop on "Using Real-Time Dynamic Modeling for Microgrid Optimization, Control and Resilience" on May 27, 2021, at 12:15PM Eastern/9:15 AM Pacific where you will learn:
Ways that dynamic modeling can dramatically improve the economics of operating smart grids

How to use AI to predict required energy generation, optimize dispatch scheduling, and control energy sources individually and collectively

How the four components of Veritone's smart energy solutions can help you manage and control microgrids and make clean energy more predictable, efficient and resilient.
Be sure to check it out!
Microgrid 2021 offers lively discussion panels, webinars, interviews with experts, live audience Q&A sessions, networking and exhibits. The event is designed for businesses, government agencies, institutions, municipalities and communities — or for anyone interested in learning about how a microgrid will improve their operation.
Register in advance for free admission. Space on the platform is limited, so we urge you to register soon.