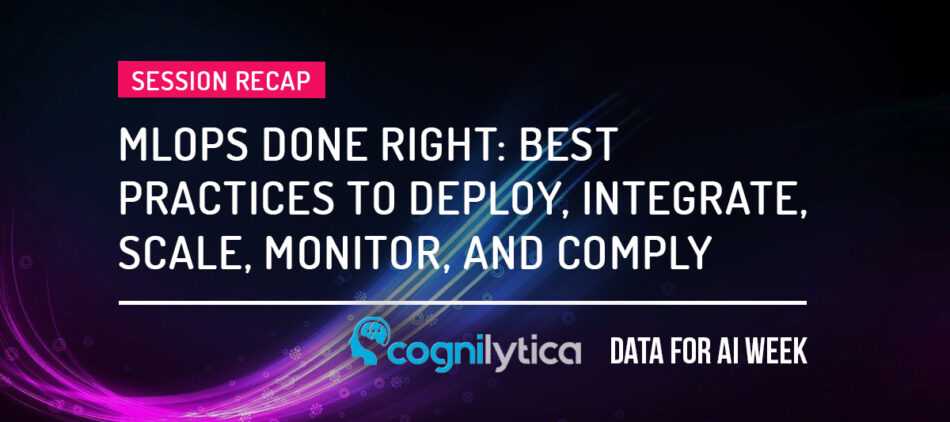 09.24.20
Webinar Replay: MLOps Done Right: Best Practices to Deploy. Integrate, Scale, Monitor, and Comply
Successful MLOps not only requires strong collaboration between the AI data team, AI model team, and DevOps – it's the ability to effectively manage and mitigate risk across the deployment, integration, scale, monitoring, and compliance stages of an AI project.  In this session, Veritone's Kfir Yeshayahu, SVP of Product Management reviews these topics in detail, including why a cross-vendor deployment approach minimizes risk; what a standardized approach looks like when integrating AI into business processes and systems; scaling with business growth; monitoring performance and cost variables when models inevitably change, and how best to respond; and tracking model actions to ensure compliance. 
You will also learn how Veritone's own MLOps tackles these issues in successfully managing cloud-based AI deployments for large media and sports conglomerates including Bloomberg, ESPN, iHeartMedia, and the San Francisco Giants. Guest Speaker Dave Cook, Sr. Director for AI/ML Professional Services and Lead AI/ML Scientist for Figure Eight Federal, discusses a framework and best practices for foundational data infrastructure that can fuel MLOps and evolve AI initiatives into Enterprise organizational capabilities. 
The session wraps up with a demo of Veritone's Automate Studio low-code workflow tool, which eases the task of deploying AI models into production. If you're responsible for MLOps, you don't want to miss this session!
If you'd like to speak with Kfir or one of our other MLOps experts, get in touch with us today.
Contact Us