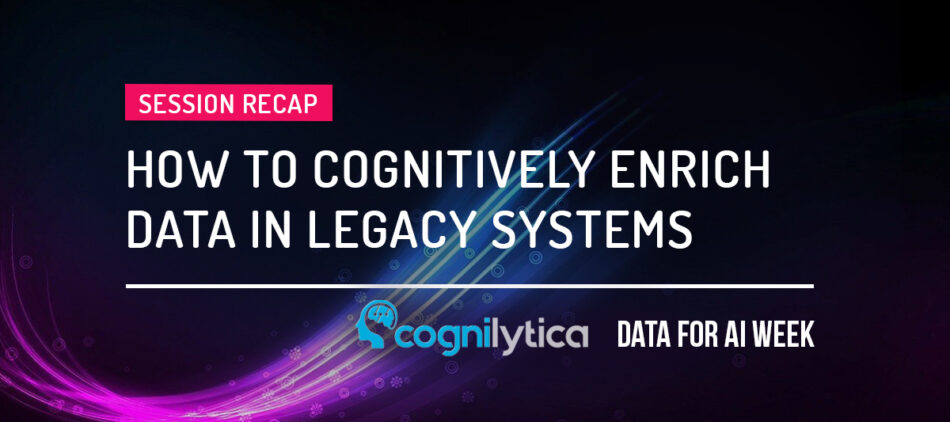 09.24.20
Webinar Replay: How to Cognitively Enrich Data in Legacy Systems
Valuable unstructured content is everywhere in organizations. Video, audio, and text content abounds, just waiting to be discovered and utilized – whether within BPA and RPA processes or stored in content management and line of business systems.  The challenge is, how to enrich and extract that content for better findability and insight, and how to do it quickly, easily and at low cost?
Ryan Bazler, Veritone's VP of aiWARE Marketing explores how to leverage an expansive ecosystem of hundreds of ready-to-deploy AI models to extract business value from content, and how to do so at scale, in near real-time, without the need for AI expertise. Featured guest speakers are Damon Brady from BAE Systems – Advanced Geospatial Solutions, and Dave Cook from Figure Eight Federal who share their experiences using AI to transform their content-rich processes for improved productivity, efficiency and insight. This is a must-see session for anyone looking to utilize their content in a more automated way!
If you would like to speak to Ryan or one of our other Automate Studio experts, contact us today.
Contact Us