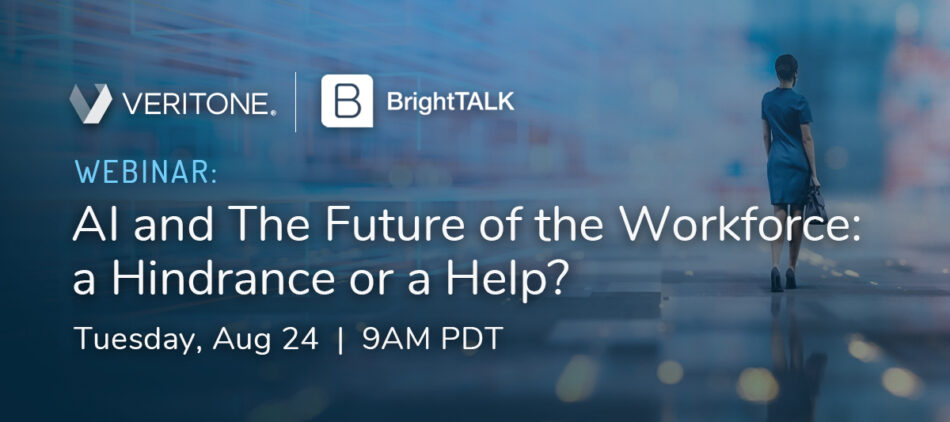 08.10.21
Webinar: AI and The Future of the Workforce: a Hindrance or a Help?
There is a culture of fear behind AI and Machine Learning that stems from a lack of understanding and a fear of job loss. But in 2021, how rational is this fear?
In this month's episode of AI: The Future of Business, we're asking this question. We'll be breaking down how AI is enabling many businesses and industries to do their best work, and we'll be asking to what degree AI can open doors rather than close them.
On Tuesday, August 24 at 9:00 AM Pacific, join Ramesh Dontha from DX Pro; Ryan Bazler from Veritone; Ronald Ashri from GreenShoot Labs and Salim Ladak from Future Ready Initiative as they discuss:
– Why there is the misconceived notion that AI and Machine Learning are threats to the human workforce
– Where the mainstream culture of fear derives from and how businesses can help their workforces overcome this fear
– The practical ways in which AI enables us to work more productively and collaboratively
– The role of AI in enhancing employee happiness, productivity and careers
– And more!