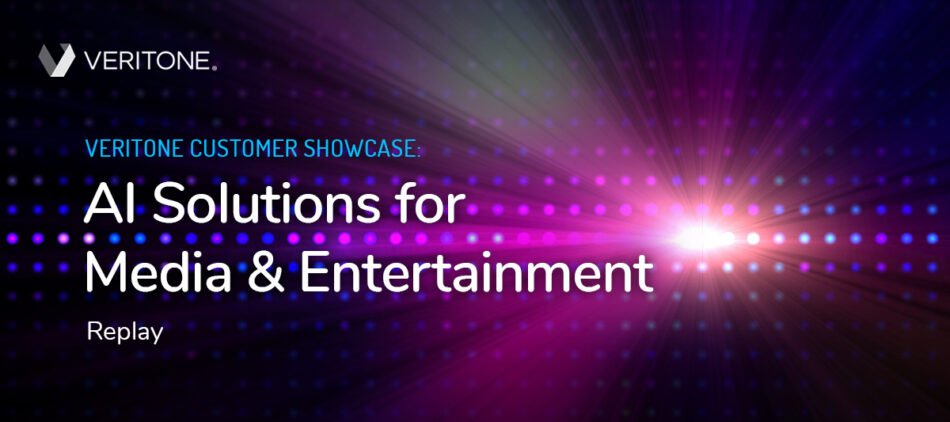 01.18.22
Webinar Replay: Veritone Customer Showcase: AI Solutions for Media and Entertainment Companies
Did you know that Veritone Enterprise AI solutions span a broad range of media and entertainment applications including audio advertising, ad attribution and proof of performance, content licensing, digital asset management, and synthetic voice? In this Veritone Customer Showcase webinar, attendees will discover how organizations such as Audacy, Babbel, and the San Francisco Giants are leveraging Veritone AI solutions to digitally transform their businesses.
Attendees will learn:
How radio and TV broadcasters can obtain ad proof-of-performance and attribution metrics, complete airchecks, and more using AI

How agencies can gain valuable insights to optimize performance and scale their broadcast campaigns 

How content creators can easily index, search, and monetize their video or audio content

How rights holders such as sports, film, TV, and news organizations can better manage, share, and monetize their digital assets

How media companies and talent can leverage verified synthetic voices, in any language

How media companies and brands can leverage AI to augment their current workflows with logo detection, face recognition, content classification, and speaker separation

And much more…
Watch the Replay!