Veritone Voice Network
Multilingual custom AI voice solution to monetize podcasts across global markets
Leverage Veritone Voice Network to revolutionize the way podcast hosts and networks expand their reach, both locally and globally, and monetize their podcast. We offer a streamlined, all-in-one solution by leveraging custom synthetic voice creation to quickly expand the reach of your podcast.
Podcast Monetization at Scale 
Veritone Voice Network is a multilingual custom AI voice solution and podcast monetization service, which combines synthetic voice creation and AI translation services to localize podcasts and grow ad revenues and audiences. We support network and podcast goals to expand into foreign language and international markets in an authentic way, while seamlessly empowering hosts to maintain their established voice identity.
By leveraging our proprietary aiWARE platform, award-winning technology of Veritone Voice, the service enables podcast hosts to create a custom and enterprise-grade synthetic voice model, staying true to their original sound while reaching new audiences. Veritone Voice Network transcribes and translates podcast episodes into the desired language output and then applies the host's multilingual synthetic voice model to deliver a ready-to-air translation of the original episode.
Veritone Voice Network allows podcast networks to overcome language barriers that have historically posed as significant challenges to expansion opportunities. We're able to unlock incredible opportunities to reach new audiences both domestically and internationally and help monetize this new incremental reach.
With our team of industry and advertising experts, coupled with proprietary podcast buying and podcast ad performance tools, we help boost your ad revenues and take the guesswork out of your podcast advertising strategy.
Services Offered
Podcast Localization

Veritone Voice Network applies your custom AI voice model to the translated text of the original episode, delivering a ready-to-air localized version of your podcast. From voice creation to the transcription and translation of your content, we'll help share your message across a much wider array of diverse audiences.

Custom Voice Creation
Your voice is the greatest asset to your brand. Our team works with you to acquire the necessary training data to develop and replicate your own lifelike synthetic voice.


Translation
Our translation engines transform the transcribed text from its current language to the target output language.


Transcription
Using our enterprise AI platform, we transcribe both old content and newly created media in near real-time.


Advertising

Creating impactful advertising that drives actionable response from your audience is an art. Our expertise in media buying, planning, and creative development, coupled with our Enterprise AI platform, enables us to deliver meaningful results in a way that's simple, scalable, and trackable. With the world's largest influencer database, we can analyze historical pricing, performance and audience targeting metadata to ensure your ad dollars are maximized.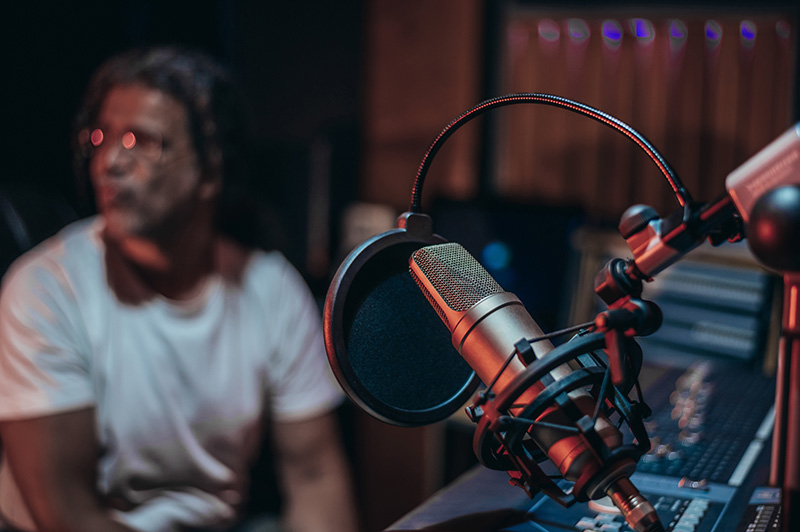 Benefits
Remain hands-off as we create and localize your custom voice to the target languages.
Maintain your voice identity across new markets.
Expand into new communities in a more authentic way 
Increase advertising revenue
Minimize financial risk of new market expansion

Veritone's synthetic voice and translation service has enabled us to enter new markets at the network level. There is clear value in being able to seamlessly reach new audiences and rapidly expand our growth potential."
— Kevin Connolly, CEO, Action Park Media

The Veritone Voice Network has allowed us to not only expand into new markets, but to authentically engage with them and build out those communities in ways that were not previously possible."
— Doug Ellin, Writer, Producer, and co-host of Victory The Podcast
See how our team can help your organization optimize your workflows, increase productivity, and minimize cost.