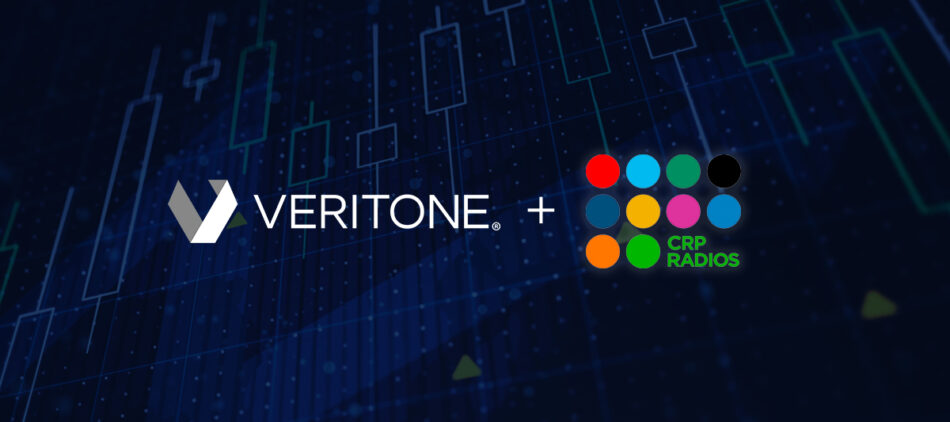 02.9.21
Veritone Continues International Expansion Through Agreement with Peru's CRP Radios
Commercial radio group will leverage AI-enabled Veritone Attribute to bolster better insights into its advertising campaigns
Veritone, Inc. (Nasdaq: VERI), the creator of the world's first operating system for artificial intelligence, aiWARE™, today announced a new agreement with Lima, Peru-based commercial radio group, CRP Radios. The deal marks a significant milestone in Veritone's global market expansion by broadening its reach in the South American region.
The agreement allows CRP Radios to leverage Veritone Attribute, a leading AI-enabled broadcast attribution application, giving the group greater insight into ad performance across its eight radio stations. Through the use of Veritone Attribute, CRP Radios will also be able to show the efficacy of the campaign, inform ad optimization strategies and maximize return on investment for advertisers. In three local campaigns tested with Attribute, the radio group demonstrated advertising across their stations accounted for nearly a 12% average lift in website visits for advertisers.
"We needed a tool that had intuitive features and support, and after evaluating Veritone Attribute, we knew the application would give us just that, and more," said Abraham Zavala Cochano, General Manager at CRP Radios. "Attribute allows us to demonstrate lift in website visits from ads aired across our stations in a way we have never been able to accomplish, which has been an invaluable asset to our advertising partners and allowed us to showcase real-time analytics to better measure campaign effectiveness."
Radio ad spend in Latin America is projected to grow to $1.28 billion U.S. dollars this year. The adoption and deployment of Veritone's AI-enabled solution positions CRP Radios as a leader in the South American broadcasting industry by providing capabilities to make it easier and more intuitive to deliver actionable insights across radio advertising campaigns. Not only will this help CRP Radios drive more ad revenue, it also creates greater satisfaction with their customers by providing ad performance data so they can adjust strategy in near-real-time. 
"As we continue to build our global footprint, we're excited to work with CRP Radios to bring AI-enabled content and ad intelligence to its advertisers," said Paul Cramer, Managing Director, Broadcast Solutions at Veritone. "Veritone has become the industry standard for broadcast ad intelligence, utilized by nearly 1,500 stations in six countries. This deal allows us to chart the course in the South American market and bring Peruvians added value to their ad campaigns."
A leading AI-enabled broadcast attribution application, Veritone Attribute correlates broadcast advertising placements of all formats –– including pre-produced spots, organic mentions and live reads –– with website interaction data in near real-time.
For more information on Veritone Attribute, please visit: https://www.veritone.com/applications/attribute/. To learn more about CPR Radios, please visit: https://crpweb.pe/.
Further Reading
Here's the Optimal Way To Run Broadcast Ads
New Veritone Attribute Capabilities Take Ad Performance Measurement to the Next Level
Veritone Licensing Announces Agreement with Brave Bison to Expand Global User-Generated Content Library>
---
About Veritone
Veritone (NASDAQ: VERI) is a leading provider of artificial intelligence (AI) technology and solutions. The company's proprietary operating system, aiWARE™, powers a diverse set of AI applications and intelligent process automation solutions that are transforming both commercial and government organizations. aiWARE orchestrates an expanding ecosystem of machine learning models to transform audio, video, and other data sources into actionable intelligence. The company's AI developer tools enable its customers and partners to easily develop and deploy custom applications that leverage the power of AI to dramatically improve operational efficiency and unlock untapped opportunities. Veritone is headquartered in Costa Mesa, California, and has offices in Denver, London, New York and San Diego. To learn more, visit Veritone.com. 
About CRP Media
CRP Radios (CRP Medios y Entretenimiento S.A.C) is a leading radio broadcaster in Perú. It operates music stations targeted to different segments in Lima and more than 30 cities in Perú.  Its stations have a wide reach and the company has the largest audience share of any radio broadcaster in the country. It also generates +11MM monthly streaming sessions.
Safe Harbor Statement
This news release contains forward-looking statements, including without limitation statements regarding the Veritone Attribute application and its expected benefits to CRP Radios and its advertisers. Without limiting the generality of the foregoing, words such as "may," "will," "expect," "believe," "anticipate," "intend," "could," "estimate" or "continue" or the negative or other variations thereof or comparable terminology are intended to identify forward-looking statements. In addition, any statements that refer to expectations, projections or other characterizations of future events or circumstances are forward-looking statements. Assumptions relating to the foregoing involve judgments and risks with respect to various matters which are difficult or impossible to predict accurately and many of which are beyond the control of Veritone. Certain of such judgments and risks are discussed in Veritone's SEC filings. Although Veritone believes that the assumptions underlying the forward-looking statements are reasonable, any of the assumptions could prove inaccurate and, therefore, there can be no assurance that the results contemplated in forward-looking statements will be realized. In light of the significant uncertainties inherent in the forward-looking information included herein, the inclusion of such information should not be regarded as a representation by Veritone or any other person that their objectives or plans will be achieved. Veritone undertakes no obligation to revise the forward-looking statements contained herein to reflect events or circumstances after the date hereof or to reflect the occurrence of unanticipated events.