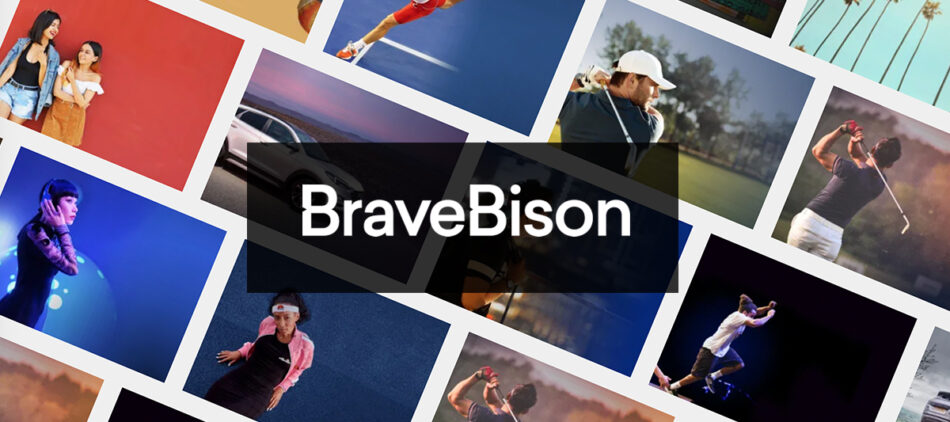 12.9.20
Veritone Licensing Announces Agreement with Brave Bison to Expand Global User-Generated Content Library
Social video company Brave Bison's collection of user-generated content will bolster Veritone's library and help meet increasing demand from creatives and content producers
COSTA MESA, Calif. –– December 9, 2020 –– Veritone, Inc., (NASDAQ: VERI), the creator of the world's first operating system for artificial intelligence, aiWARE™, and provider of digital content licensing services on behalf of the world's premier sports entities, news organizations and user-generated networks, today announced a new content licensing agreement with Brave Bison (LSE: BBSN), a London-based international social video company specializing in cross-platform video content. 
As creatives' demand for high-quality user-generated content continues to grow, this agreement enables Veritone to expand its content library and enhance the availability of user-generated content for licensing and creative projects. This is the third library of user-generated content that Veritone has signed this year, and the first international user-generated content library, marking significant growth for Veritone as it continues to broaden the global reach of its already vast, AI-powered content library. 
"We have seen soaring interest in user-generated content this year –– especially in the entertainment and advertising industries. Brave Bison has a unique vision for delivering and producing high-quality content, and we're looking forward to working with the entire team," said Jay Bailey, Vice President of Entertainment Licensing at Veritone. "Brave Bison's video assets will help us serve the creative community like never before, and help them bring their visions to life on a global scale."
An international leader in social video, Brave Bison inspires audiences with bold social content – for its clients, partners and its own media brands. Brave Bison's universe is a global community of 158 million followers, generating billions of views every single month. This gives Brave Bison real-time insight into what's working, right here and right now. Adding Brave Bison's content to Veritone's library will equip Veritone and its customers with high quality, authentic and unique international user-generated content to fulfill a wide range of creative needs. 
"Veritone's unmatched licensing expertise and relationships will open the doors for our international brands to expand their reach into the United States, while also providing creators with exclusive content for their projects," said Mariya Lyanguzova, Senior Licensing Manager at Brave Bison. "We're excited to begin working with Veritone, and look forward to so many of our brands' unique moments being leveraged and monetized right away by creators around the world."
Brave Bison's content library can be found on Veritone's Licensing website, an AI-enabled licensing portal that allows users to easily search for clips across Veritone's media partners, including the NCAA, CBS News, Bloomberg, the United States Tennis Association and many more. Veritone's experienced research and advisory team works with leading agencies, creatives and filmmakers to curate and license exclusive content for major advertising and editorial productions. The Brave Bison collection has over 5,000 assets, with additional content being added each week to the platform.
To learn more about Veritone's content licensing library and AI-enabled solutions and services, please visit https://www.licensing.veritone.com.   
---
About Veritone
Veritone (Nasdaq: VERI) is a leading provider of artificial intelligence (AI) technology and solutions. The company's proprietary operating system, aiWARE™ powers a diverse set of AI applications and intelligent process automation solutions that are transforming both commercial and government organizations. aiWARE orchestrates an expanding ecosystem of machine learning models to transform audio, video, and other data sources into actionable intelligence. The company's AI developer tools enable its customers and partners to easily develop and deploy custom applications that leverage the power of AI to dramatically improve operational efficiency and unlock untapped opportunities. Veritone is headquartered in Costa Mesa, California, and has offices in Denver, London, New York and San Diego. To learn more, visit Veritone.com. 
About Brave Bison
Brave Bison inspires audiences with bold social content – for our clients, our partners and our own media brands. Our global community of 158 million followers generates billions of views every single month. This gives us real-time insight into what's working, right here and right now. We know how to deliver the right content, influencers, creators and strategies to excite audiences, worldwide. We do it for our own social-first media brands, our network of premium YouTube channels and for clients that include Spotify, Netflix, Apple, Uber Eats, and Uniqlo. What we have in common – with our partners, followers and each other – is our love for this social world we live in and the way it connects us all across cultures, backgrounds and identities. It never stops evolving. Neither do we.
Safe Harbor Statement
This news release contains forward-looking statements, including without limitation statements regarding the expected demand for user-generated content by the company's licensing customers, and the expected benefits of the Brave Bison agreement to Veritone and the company's content licensing customers. Without limiting the generality of the foregoing, words such as "may," "will," "expect," "believe," "anticipate," "intend," "could," "estimate" or "continue" or the negative or other variations thereof or comparable terminology are intended to identify forward-looking statements. In addition, any statements that refer to expectations, projections or other characterizations of future events or circumstances are forward-looking statements. Assumptions relating to the foregoing involve judgments and risks with respect to various matters which are difficult or impossible to predict accurately and many of which are beyond the control of Veritone. Certain of such judgments and risks are discussed in Veritone's SEC filings. Although Veritone believes that the assumptions underlying the forward-looking statements are reasonable, any of the assumptions could prove inaccurate and, therefore, there can be no assurance that the results contemplated in forward-looking statements will be realized. In light of the significant uncertainties inherent in the forward-looking information included herein, the inclusion of such information should not be regarded as a representation by Veritone or any other person that their objectives or plans will be achieved. Veritone undertakes no obligation to revise the forward-looking statements contained herein to reflect events or circumstances after the date hereof or to reflect the occurrence of unanticipated events.