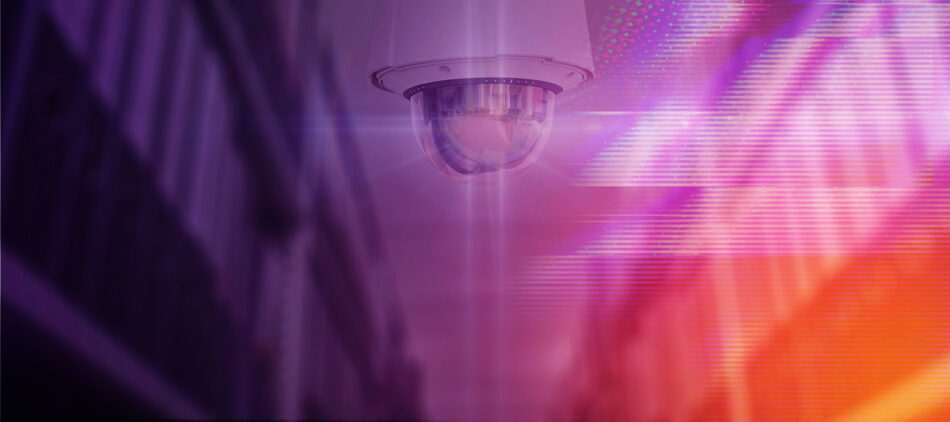 03.21.23
The Challenges of Tracking Persons of Interest Across Video Files (Part 1)
Summary: 
Video evidence makes up the vast majority of evidentiary materials reviewed today by law enforcement, legal teams, and other organizations with security personnel. 

AI in evidence review historically came with concerns around privacy and PII, but new technology alleviates that concern. 

With a new AI approach that doesn't use facial recognition or biometric markers,

Veritone Tracker

streamlines video analysis to track persons of interest across files and accelerates apprehension. 
---
Video evidence has reached a staggering volume for investigative teams to review, including justice and public safety agencies and private organizations. In fact, 80%, if not more, of crimes include some form of video evidence. And as the data shows, this acceleration does not appear to be slowing down anytime soon. 
Compounding sources of video evidence in every investigation (e.g., video taken by security and traffic camera footage, body cameras, dashcams, and handheld devices), will only continue to increase. Consider that 97% of Americans own some type of mobile device today. This type of sourced footage has become very common as an evidence type both in the public and private sectors. With 60% of local police departments and nearly 50% of sheriff's offices having fully deployed body worn cameras, the makeup of evidence will become dominated by video as state-mandated bodycam legislation inches closer to 100% in the US. 
Outside law enforcement agencies, video surveillance and footage can help keep the public safe in several situations and spaces, such as spectator safety at sporting events or identifying missing or kidnapped individuals in public transit stations. analyzing and using these files in the past required teams to manually conduct a frame-by-frame review. With new AI technology, much of that process can be automated and expedited. 
Using AI in Video Evidence Review 
To alleviate the burden of manually analyzing video evidence, Tracker's cognitive engines connect images from different video files, building a comprehensive evidence story of individuals, events, locations, and timelines, which significantly aids an investigation's outcome both inside and outside the courtroom. However, using AI to process video evidence for investigative purposes—such as tracking persons of interest—raises concerns about privacy laws and ensuring the integrity of (PII) personally identifiable information. 
Fortunately, there are alternative AI models that maintain the integrity of PII—helping investigators find a needle in a haystack without relying on the use of biometric markers. This new approach to using AI means a 10-minute video can be analyzed in minutes rather than spending 8 hours in front of a monitor reviewing frame by frame. Or, for tracking a person of interest across multiple video files and formats, that means identifying potential matches where AI has the capability of surfacing moments where certain identified features of an individual appear. But what exactly makes this possible? 
Introducing Veritone Tracker
Released at the end of 2022, Veritone Tracker enables law enforcement agencies, legal teams, and building and event security teams to track persons of interest across different cameras. Unlike other video analytics tools that rely on facial recognition, our AI-powered engines identify human-like objects (HLOs) without biometric markers. This makes it more usable because it protects against violating PII. 
Veritone's digital forensics tool is designed to be flexible and scalable. With HLO and head detection capabilities, Tracker ensures your team complies with privacy laws. We've seen firsthand how the agencies and organizations we work with have become overwhelmed by the amount of video they have to process. To solve this challenge, Tracker makes video analysis from multiple sources faster and more accurate so that agencies and organizations can accelerate their investigations. 
AI technology is critical in accelerating these processes, resulting in faster criminal apprehension, missing person searches, and countering human trafficking more effectively and with more accurate case timelines. All of this equates to a safer society and more time and resources for agencies to reinvest in other areas to improve how they serve their communities today and in the future. In the next blog, we'll look at some of the key use cases for Tracker. 
Learn More about Veritone Tracker
---
Further Reading: 
What's New With Veritone In Government, Public Saftey, Justice, and Legal Industries 
Pasadena Police Department Leverages Veritone Redact to Meet California's Right to Know Act 
Lake Stevens PD: Benefits of Using Veritone's AI-Powered Redation and Transcription 
Sources: 
https://bja.ojp.gov/sites/g/files/xyckuh186/files/media/docu
https://www.pewresearch.org/internet/fact-sheet/mobile/
https://nij.ojp.gov/topics/articles/research-body-worn-cameras-and-law-enforcement/