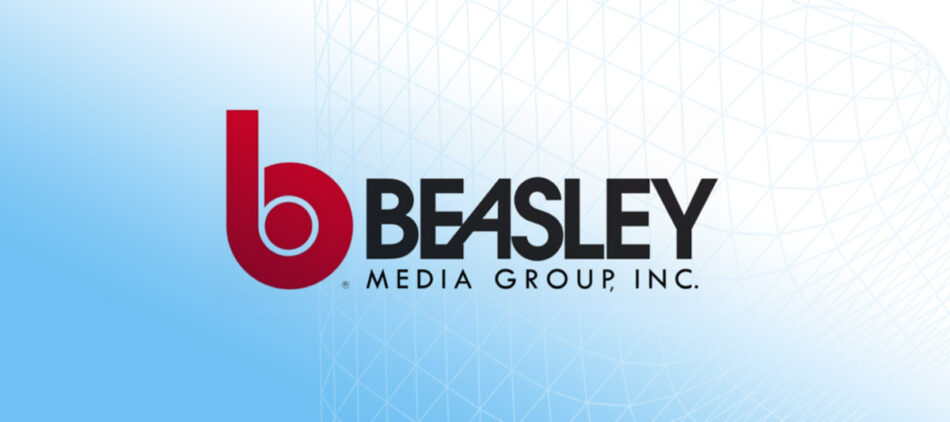 01.22.19
Veritone Announces Expanded Usage of Its AI Platform Among Beasley Media Group Radio Stations

Agreement highlights further aiWARE™ adoption across both large- and mid-market broadcasters
COSTA MESA, Calif. – JANUARY 22, 2019 – Veritone Inc. (NASDAQ: VERI), the creator of the world's first operating system for artificial intelligence, aiWARE™, today announced a renewed and expanded multi-market licensing agreement with Beasley Media Group. The Veritone aiWARE platform enables Beasley Media Group to provide advertisers and brands with near real-time insights and analytics into their advertising campaigns. The agreement doubles the number of stations using aiWARE to 28, across six markets, including new markets such as Detroit, Las Vegas, and Tampa.
This expanded agreement provides Beasley Media Group with the ability to provide detailed campaign insights based on actual campaign playout, quantify earned media as well as over-delivery, and more easily repurpose on-air content to monetizable online content.
"Veritone developed aiWARE so that organizations in virtually any industry can easily take advantage of the power of artificial intelligence," said Ryan Steelberg, Co-Founder and President of Veritone. "Media broadcasters were the first industry segment to adopt aiWARE and we're thrilled that radio station groups of all sizes are experiencing great success and operational efficiencies by using our AI platform. Their advertising customers benefit from new insights and campaign performance analytics similar to those in digital media, enabling budget and campaign optimization in whole new ways. It's a win-win situation for both radio stations and advertisers."
"We are pleased that Beasley Media Group sees the value in our AI platform and has doubled the number of stations that can access its benefits," said Steelberg. "We look forward to continuing to provide Beasley's sales teams with actionable data to maximize campaign performance for their clients."
"We're excited to expand our relationship with Veritone into additional markets as it allows us to capitalize on the extensive reach of Radio by quantifying the full value we deliver to our advertising partners," said Bob McCurdy, Beasley Media Group's Vice President of Corporate Sales. "It also enables us to put our terrestrial brands on a more level playing field with our digital assets in terms of the insights and data that can be gleaned from our customers' campaigns."
About Veritone
Veritone (Nasdaq: VERI) is a leading provider of artificial intelligence (AI) technology and solutions. The company's proprietary operating system, aiWARE™, orchestrates an expanding ecosystem of machine learning models to transform audio, video and other data sources into actionable intelligence. aiWARE can be deployed in a number of environments and configurations to meet customers' needs.  Its open architecture enables customers in the media and entertainment, legal and compliance, and government sectors to easily deploy applications that leverage the power of AI to dramatically improve operational efficiency and effectiveness. Veritone is headquartered in Costa Mesa, California with over 300 employees, and has offices in Denver, London, New York, San Diego, and Seattle. To learn more, visit Veritone.com.
About Beasley Media Group
Beasley Media Group, Inc. is a subsidiary of Beasley Broadcast Group, Inc., which owns and operates 63 stations (45 FM and 18 AM) in 15 large and mid-size markets in the United States. Approximately 19 million consumers listen to Beasley radio stations weekly over-the-air, online, on smartphones and tablets and engage with the Company's brands and personalities through digital platforms such as Facebook, Twitter, text, apps and email. For additional information, please visit www.bbgi.com.
Contacts:

VERITONE
RAISE Communications
Cari Sommer, 646.480.6783
cari@raisecg.com