Simplifying the Multilayered World of Web3 with Sebastian Rusk
We're excited to share with you another episode of Adventures in AI! In this episode, we speak with Sebastian Rusk, social media expert turned podcast guru, who is here to explain (in understandable terms) how NFTs work, and the variety of ways in which artists and business owners are getting involved.
From Bored Apes to Snoopverse to members-only access to events, tune in to hear why NFTs (and Web3 in general) deserve your attention! Although there are still some hurdles that need to be conquered, Web3 is revolutionizing the way we do things, so don't fall too far behind.
Key Points From This Episode:
How blockchain is changing the world as we know it
An explanation of how NFTs can benefit artists more than traditional art sales
Hurdles that businesses in the Web3 space still need to overcome
Why building community is essential to a company's success in the world of Web3
Advice for avoiding Web3 scams
What to do next if you are interested in NFTs
Don't forget to subscribe, rate, review, and share the Adventures in AI Podcast. Be sure to catch up on previous episodes and tune in to Sebastian's GritDaily Startup Podcast episode with Veritone Chief Marketing Officer Scott Leatherman, too!
Guests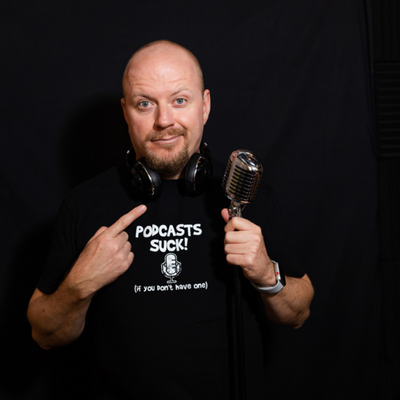 Sebastian Rusk
Podcast Host of Web3 SUCKS! (if you don't understand it)
Subscribe