Breaking Barriers: Exploring Voice and Accessibility in the Digital World
Although it has been possible to use technology to recreate someone's voice for several decades now, machine learning and other advances are enabling us to create those AI voices (or synthetic voices) in less time, for less money, and with less data to help people with a range of different needs.
Joining us today to discuss this is Dr. Rupal Patel, VP of Voice and Accessibility at Veritone. She is also a professor at Northeastern University in the area of Speech Science Audiology and Information Science and she has given two TED Talks on the subject of voice. Tuning in, you'll hear what voice and accessibility is, how the technology behind it works to create synthetic voices, and the types of people who benefit from this technology. You'll learn more about why having a customized voice is significantly better than a generic voice and different applications of this technology.
To find out more about the development of AI voice, how it is impacting people's lives, and how Dr. Patel foresees it continuing to evolve, tune in today!
Veritone disclaims any responsibility for any statement of participants in the podcast. The views expressed in this podcast are those of the interviewee and do not necessarily reflect the views of Veritone or its directors, officers, or employees.
Key Points From This Episode:
What voice and accessibility is, how it works to create synthetic voices, and who benefits from this technology
Why having a customized voice instead of a generic voice is so much better for the person who uses it
How this technology will evolve in the future
Success stories of how AI voice has helped people
How to donate your voice for those in need
Don't forget to subscribe, rate, review, and share the Adventures in AI Podcast. Be sure to catch up on previous episodes, too!
Links Mentioned in Today's Episode:
Follow Veritone on Facebook, Instagram, LinkedIn, and Twitter!
Guests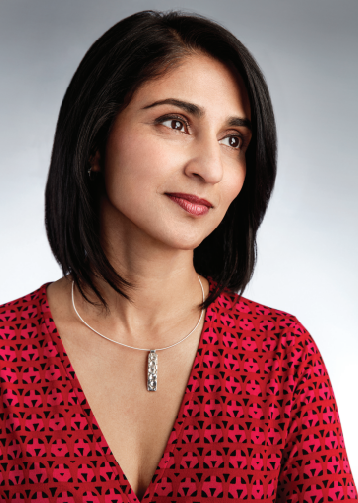 Rupal Patel
VP, Voice and Accessibility, Veritone
Subscribe