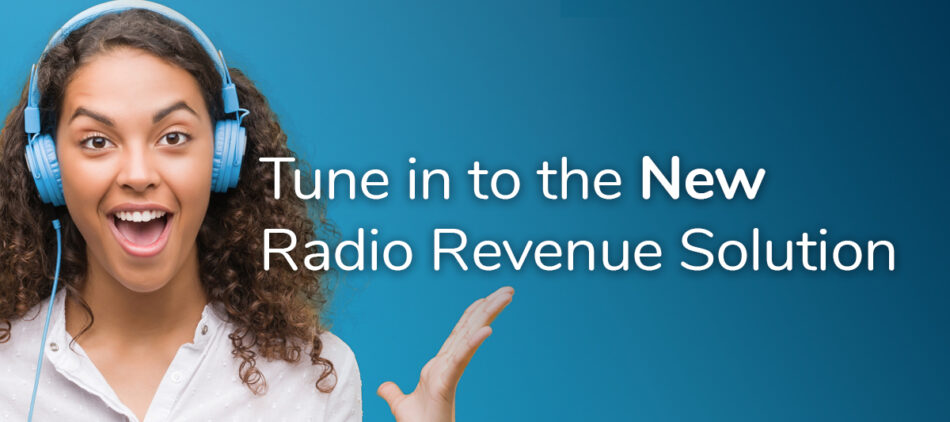 11.18.20
How to Get Powerful Radio Analytics Tools for Free and Boost Revenue
Veritone is now offering our top radio revenue-boosting applications as a zero-cost bundle. 
Summary:
Radio revenue is down, but it can be recovered by using the right analytical tools.

The Radio Revenue Solution gives you free access to Attribute, Discovery and VeriAds.

This solution pairs powerful campaign analytics tools with incremental revenue from unsold ads.
---
Radio is losing ad spend due to the pandemic as more advertisers are focusing their budgets on media that can easily show results, such as digital advertising. A recent survey found that 65% of advertisers agree that the coronavirus pandemic will result in focusing their ad spend on media that can show direct sales outcomes
Radio stations are already feeling this loss. The radio business is estimated to have lost 25% of ad revenue, according to eMarketer. In a recent interview with the top three CEOs of the radio business, the impact was much more significant for the larger networks, who experienced closer to a 50% dropoff in ad revenue. 
The good news is there's optimism that revenue will rebound next year and rise by 16.8% to reach $12.18 billion, according to eMarketer. Getting there requires effort, such as investing in better technology that will help you prove your campaigns are working. But the solution you choose needs to earn you more dollars than it costs to implement and run.
To meet this challenge, Veritone is introducing a new Radio Revenue Solution that helps radio stations better compete with digital advertising by using powerful broadcast campaign analytics tools. Our goal is to help you attract and retain more ad dollars — at zero net cost.
What the bundle includes
The special offer bundle gives stations instant access to our AI-enabled Discovery and Attribute applications, with participation in our VeriAds premium spot network. By purchasing the bundle, you get access to the following:
Discovery

, an AI-powered content analytics application designed to provide in-depth visibility into advertising and content performance. It works by transforming your broadcasts into intelligent, highly structured content in near real-time, helping you find moments, brand mentions and other clips within seconds and easily track and verify ads, including organic mentions. 

Attribute

, the leading AI-enabled campaign analytics application that correlates broadcast ad placements of all formats, including pre-produced spots, organic mentions and live reads, with website interaction data in near real-time. It gives you access to near real-time dashboards that visually represent ad performance by daypart, creative, geographic location, placement and more, allowing you to not only prove the effectiveness of ad campaigns but also work with your advertisers to use these insights to maximize what's working best.



VeriAds,

a premium, full-service spot network that guarantees ad revenue through the liquidation of unsold inventory to trusted partners. We work with Fortune 1000 brands with which your audience is already familiar, helping you generate revenue from day one.
How it works
Our AI-enabled applications are designed to work in tandem to optimize your campaign performance and drive ROI. With real-time attribution data and incremental revenue generated through VeriAds' flexible live-read ad inventory, you can easily run high-performing campaigns driven by AI-powered insights.
The bundle helps you pay for these new tools by subsidizing their monthly subscription fee with the incremental revenue you generate from participating in VeriAds. It's a win-win for broadcasters looking to modernize their analytics game, deliver better ROI to their advertisers and differentiate themselves in an increasingly competitive industry.
To learn more about this offer or any of our products, get in touch.