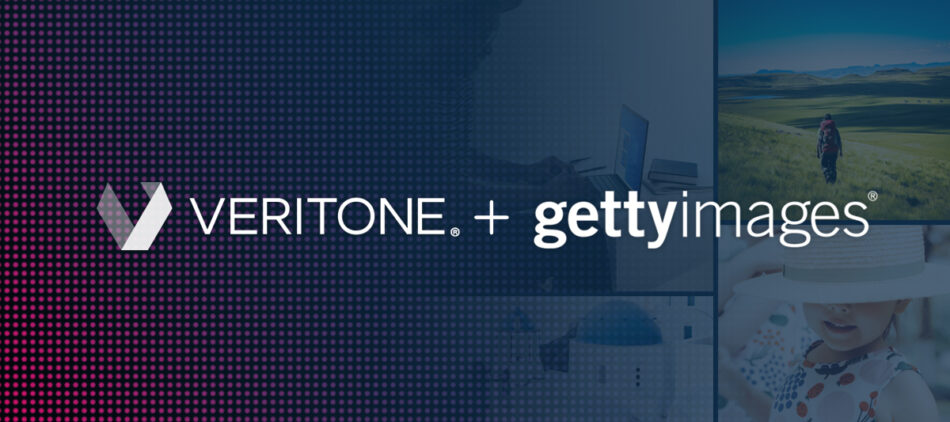 05.27.20
Veritone Unveils New Collaboration With Getty Images to Simplify and Streamline Digital Media Asset Management and Accelerate Content Utilization
New integration enables users to search and download visual content through a unified user interface in Veritone Digital Media Hub
Veritone, Inc. (Nasdaq: VERI), the creator of the world's first operating system for artificial intelligence, aiWARE™, and Getty Images, a world leader in visual communication, today introduced a new unified search service for Veritone's AI-powered digital asset management portal, Digital Media Hub. The integration allows users to search, view and download content stored in both Digital Media Hub and Getty Images through a single, intuitive interface. In addition to Digital Media Hub's advanced search capabilities, the new add-on feature enables customers to accelerate content discovery and simplify project workflows.  
"We're thrilled to further our partnership with Veritone and release this powerful integration," said Peter Orlowsky, Senior Vice President of Strategic Partnerships at Getty Images. "The Digital Media Hub will now serve as a centralized location where mutual customers will now be able to access Getty Images' award-winning visual content, in turn simplifying complex creative workflows and saving time."
The new search and index service has been field-tested by several mutual Veritone and Getty customers, and the companies are excited to take the service into general availability. With content housed in multiple, disparate platforms, users appreciate a simpler and more intuitive way to search, access and transact with assets in both the Digital Media Hub and Getty databases to accelerate asset discovery and maximize utilization. 
Getty and the Digital Media Hub
"With the new search and index capability in Digital Media Hub, this integration with Getty Images will provide a single access point for discovering and activating content from both locations through our proven Digital Media Hub portal," said Ryan Steelberg, president of Veritone. "The tool is designed for future expansion to other content platforms as well. The goal is for Digital Media Hub to serve as a centralized gateway for users to leverage both proprietary and third party content spread across any number of sources and help them access and utilize a larger universe of assets."
Federated search of Digital Media Hub and Getty Images-based assets is available today for any Digital Media Hub customer. Those customers interested must also have a subscription to Getty Images or contact Getty Images to create an account.
Veritone Digital Media Hub search results include Getty Images filters, metadata, renditions, and the ability to download
---
About Veritone
Veritone (NASDAQ: VERI) is a leading provider of artificial intelligence (AI) technology and solutions. The company's proprietary operating system, aiWARE™ powers a diverse set of AI applications and intelligent process automation solutions that are transforming both commercial and government organizations. aiWARE orchestrates an expanding ecosystem of machine learning models to transform audio, video, and other data sources into actionable intelligence. The company's AI developer tools enable its customers and partners to easily develop and deploy custom applications that leverage the power of AI to dramatically improve operational efficiency and unlock untapped opportunities. Veritone is headquartered in Costa Mesa, California, and has offices in Denver, London, New York, San Diego, and Seattle. To learn more, visit Veritone.com. 
About Getty Images
Getty Images is one of the most trusted and esteemed sources of visual content in the world, with over 400 million assets including photos, videos, and music, available through its industry-leading sites www.gettyimages.com and www.istock.com. The Getty Images website serves creative, business and media customers in nearly every country in the world and is the first-place people turn to discover, purchase and share powerful visual content from the world's best photographers and videographers. Getty Images works with over 320,000 contributors and hundreds of image partners to provide comprehensive coverage of more than 160,000 news, sport and entertainment events each year, impactful creative imagery to communicate any commercial concept and the world's deepest digital archive of historic photography. 
Visit Getty Images at www.gettyimages.com to learn more about how the company is advancing the unique role of still and moving imagery in communication and business, enabling creative ideas to come to life. For company news and announcements, visit our Press Room, and for the stories and inspiration behind our content, visit gettyimages.creativeinsights.com. Find Getty Images on Facebook, Twitter, Instagram, LinkedIn, or download the Getty Images app where you can explore, save and share the world's best imagery. 
Product or service names mentioned herein are the trademarks of their respective owners. 
Safe Harbor Statement
This news release contains forward-looking statements, including without limitation statements regarding the Digital Media Hub and Getty Images integration and related capabilities and the expected benefits of the integrated offering to customers. Without limiting the generality of the foregoing, words such as "may," "will," "expect," "believe," "anticipate," "intend," "could," "estimate" or "continue" or the negative or other variations thereof or comparable terminology are intended to identify forward-looking statements. In addition, any statements that refer to expectations, projections or other characterizations of future events or circumstances are forward-looking statements. Assumptions relating to the foregoing involve judgments and risks with respect to various matters which are difficult or impossible to predict accurately and many of which are beyond the control of Veritone. Certain of such judgments and risks are discussed in Veritone's SEC filings. Although Veritone believes that the assumptions underlying the forward-looking statements are reasonable, any of the assumptions could prove inaccurate and, therefore, there can be no assurance that the results contemplated in forward-looking statements will be realized. In light of the significant uncertainties inherent in the forward-looking information included herein, the inclusion of such information should not be regarded as a representation by Veritone or any other person that their objectives or plans will be achieved. Veritone undertakes no obligation to revise the forward-looking statements contained herein to reflect events or circumstances after the date hereof or to reflect the occurrence of unanticipated events.