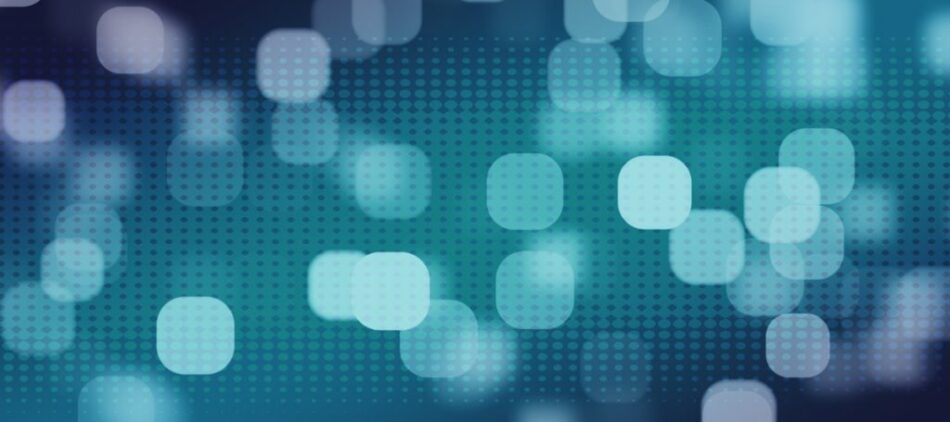 04.11.18
Veritone Sets the Standard for Open and Extensible Artificial Intelligence Solutions
Veritone® Inc. (NASDAQ: VERI), today announced that its aiWARE™ platform has set the standard for how enterprises and institutions can effectively and profitably engage with AI. The open and extensible platform allows clients to configure cognitive capabilities based on organizational needs – prioritizing accuracy, speed, and cost while enhancing workflows.
"Artificial intelligence is imperative for industry, and we are able to apply state-of-the-art machine learning techniques with innovative platform features that make AI not only accessible but truly scalable in short order, setting the standard for enterprise AI," said Ryan Steelberg, president of Veritone. "With Veritone, clients and partners have access to future-proof cognitive engine technology and the ability to integrate their own applications, engines, and systems with aiWARE to employ artificial intelligence for competitive advantage."
The recent introduction of the aiWARE real-time framework, coupled with the platform's ever-growing ecosystem of 185 cognitive engines and applications, enables users to unlock new insights and economic value from virtually any type of data. The self-service development environment within aiWARE – Veritone Developer – further empowers customers and partners to create and deploy both public and private applications and cognitive engines directly. Veritone Developer consists of a robust suite of tools, including step-by-step development workflow instructions, comprehensive application programming interfaces (APIs), an interactive user interface for API development, documentation for applications and integrations, open-source libraries, sample applications, and a software development kit with pre-designed user interface elements.
"With Veritone Developer, we were able to swiftly and seamlessly develop an integration that introduces leading-edge artificial intelligence to our Media Library customers," said Heiner Lesaar, chief technology officer of ELEMENTS. "Incorporating the cognitive capabilities of Veritone aiWARE brings AI to our media workflows and ensures our continued commitment to client success."
SInce the release of Veritone Developer in late 2017, over 35 new cognitive engines have been onboarded during the first three months of 2018. The ability to develop applications and cognitive engines across over 15 categories of cognition is accelerating, and multiple media assessment management (MAM) providers are announcing new API integrations and applications for aiWARE at NAB Show 2018.
For more information on Veritone aiWARE and to understand how major broadcasting groups use the platform to cognitively process programming at scale, please visit Veritone at NAB Show 2018 in the AWS booth SU2022, ELEMENTS booth SL11505, NetApp booth S111LMR, and Quantum booth SL8511, or visit Veritone.com.
About Veritone
Veritone (NASDAQ: VERI) is a leading artificial intelligence company that has developed aiWARE, an AWS-certified platform offering orchestrated cognitive computing to transform and analyze structured and unstructured data for clients in a variety of markets, including media and entertainment, legal, compliance and government. The open platform integrates an ecosystem of cognitive engines, which can be orchestrated together, and a suite of proprietary applications, to reveal unprecedented, multivariate insights from linear files such as radio and TV broadcasts, surveillance footage and public and private content globally. Veritone is the presenting sponsor of the Artificial Intelligence Marketplace at CES and has been recognized by Oracle for Excellence in Application Development. To learn more, visit Veritone.com and interact with us on Twitter and LinkedIn.
Safe Harbor Statement
This news release contains forward-looking statements, including without limitation statements regarding the use of the Veritone aiWARE platform by Veritone customers and the expected benefits, as well as the acceleration in the ability to develop cognitive engines and applications for aiWARE. Without limiting the generality of the foregoing, words such as "may," "will," "expect," "believe," "anticipate," "intend," "could," "estimate" or "continue" or the negative or other variations thereof or comparable terminology are intended to identify forward-looking statements. In addition, any statements that refer to expectations, projections or other characterizations of future events or circumstances are forward-looking statements. Assumptions relating to the foregoing involve judgments and risks with respect to various matters which are difficult or impossible to predict accurately and many of which are beyond the control of Veritone. Certain of such judgments and risks are discussed in Veritone's SEC filings. Although Veritone believes that the assumptions underlying the forward-looking statements are reasonable, any of the assumptions could prove inaccurate and, therefore, there can be no assurance that the results contemplated in forward-looking statements will be realized. In light of the significant uncertainties inherent in the forward-looking information included herein, the inclusion of such information should not be regarded as a representation by Veritone or any other person that their objectives or plans will be achieved. Veritone undertakes no obligation to revise the forward-looking statements contained herein to reflect events or circumstances after the date hereof or to reflect the occurrence of unanticipated events.
Contacts
Media
BLASTmedia for Veritone, Inc.
Meghan Matheny,
317.806.1900 ext. 115
meghan_matheny@Blastmedia.com