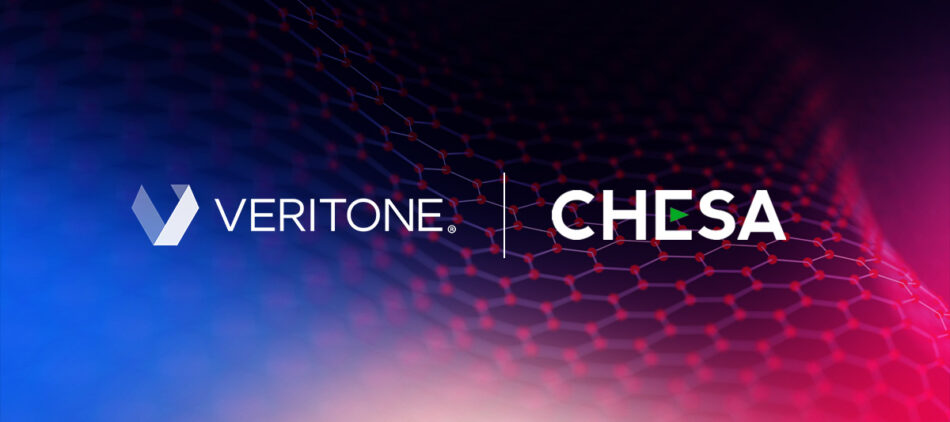 10.3.23
Veritone Partners with CHESA to Streamline the U.S. Federal Legislative Branch Digital Media Management Solutions
Leveraging Veritone's AI-powered Digital Media Hub, CHESA facilitates collaboration for enhanced user experience
Veritone, Inc. (NASDAQ: VERI), a leader in enterprise AI software and services, today announced that the Legislative Branch of the U.S. Government will use the company's cutting-edge solutions to streamline its digital media management efforts. The deal was made possible through a channel partnership with CHESA, a prominent provider of media workflow solutions. The partnership aims to revolutionize the way the U.S. Congress stores, manages and distributes photos, audio and videos, dramatically increasing its digital media management efficiency.
The Legislative Branch sought a comprehensive solution to address the challenges posed by its existing photo management platform. Members of Congress and their staff have frequently voiced a desire for an upgraded system, and Congress turned to CHESA and Veritone, whose expertise in analyzing, engineering and implementing advanced media technology systems is widely recognized within the industry.
Veritone's innovative Digital Media Hub platform combines artificial intelligence (AI) with digital asset management in one customizable, user-friendly solution. The Legislative Branch can leverage AI engines such as facial recognition to easily tag photos of agency members and staff allowing them to quickly locate and share photos in their archive, significantly improving efficiency and saving resources for media management efforts. 
"By implementing Veritone Digital Media Hub, the Legislative Branch is transforming its media management capabilities, providing the capability to more intelligently store, manage and distribute media of virtually any kind," said Lance Hukill, Chief Commercial Officer, CHESA. "Veritone's advanced solutions, coupled with our expertise, enhance our ability to serve Congress, enabling us to modernize workflows and provide an improved overall user experience. We look forward to the positive impact this partnership will have on Congress's media operations."

"We are delighted to partner with CHESA and support the Legislative Branch in their mission to upgrade their media management capabilities," said Jon Gacek, general manager for Government, Legal, and Compliance at Veritone. "With Veritone Digital Media Hub, the U.S. Congress can increase human output by streamlining and automating processes, which increases time that they can spend serving and engaging with constituents and their communities. We are proud to contribute to their mission and look forward to the positive impact it will have."
By adopting Veritone Digital Media Hub as its primary media management platform, Congress gains a robust solution that supports its internal communication needs, as the platform enables seamless management and distribution of all digital media types, including photos, audio and videos for members and staffers. Subsequently, these media assets can be efficiently shared externally with the press, on social media and with constituents, reinforcing transparency and engagement.
For more information about Veritone Digital Media Hub, please visit https://www.veritone.com/applications/digital-media-hub. 
For more information about CHESA, please visit https://chesa.com/federal. 
---
About Veritone
Veritone (NASDAQ: VERI) is a leader in enterprise artificial intelligence (AI) solutions. Serving organizations in both commercial and regulated sectors, Veritone's software, services and industry applications simplify data management, empowering the largest and most recognizable brands in the world to run more efficiently, accelerate decision making and increase profitability. Veritone's leading Enterprise AI platform, aiWARE™, orchestrates an ever-growing ecosystem of machine learning models to transform audio, video and other data sources into actionable intelligence. Through its robust partner ecosystem and professional and managed services, Veritone develops and builds AI solutions that solve problems of today and tomorrow.
To learn more, visit Veritone.com.
Safe Harbor Statement
This news release contains forward-looking statements. Without limiting the generality of the foregoing, words such as "may," "will," "expect," "believe," "anticipate," "intend," "could," "estimate" or "continue" or the negative or other variations thereof or comparable terminology are intended to identify forward-looking statements. In addition, any statements that refer to expectations, projections or other characterizations of future events or circumstances are forward-looking statements. Assumptions relating to the foregoing involve judgments and risks with respect to various matters which are difficult or impossible to predict accurately and many of which are beyond the control of Veritone. Certain of such judgments and risks are discussed in Veritone's SEC filings. Although Veritone believes that the assumptions underlying the forward-looking statements are reasonable, any of the assumptions could prove inaccurate and, therefore, there can be no assurance that the results contemplated in forward-looking statements will be realized. In light of the significant uncertainties inherent in the forward-looking information included herein, the inclusion of such information should not be regarded as a representation by Veritone or any other person that their objectives or plans will be achieved. Veritone undertakes no obligation to revise the forward-looking statements contained herein to reflect events or circumstances after the date hereof or to reflect the occurrence of unanticipated events.