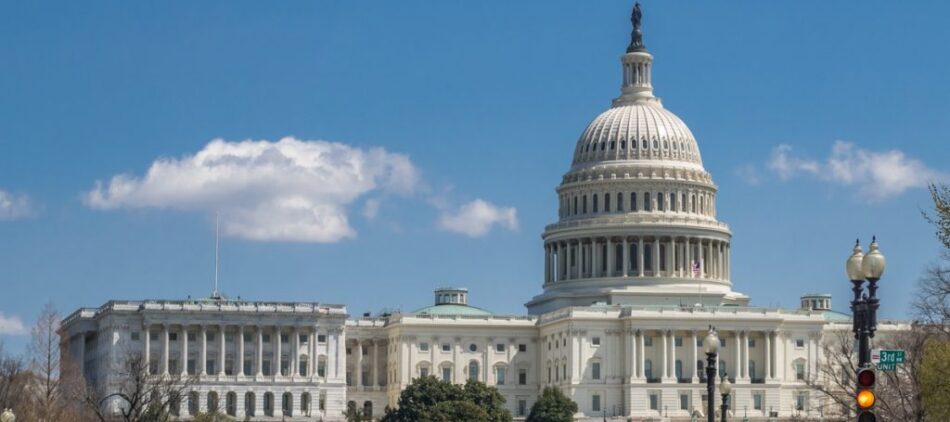 04.12.18
Veritone to Advance Federal Government Presence with FedRAMP Compliance Initiative
Veritone® Inc. (NASDAQ: VERI), a leading provider of artificial intelligence (AI) and cognitive solutions, today announced that its certification for the Federal Risk and Authorization Management Program (FedRAMP) has achieved "in process" status. The company expects to achieve full certification for its aiWARE™ platform of cognitive engines, applications, and data products by the end of 2018, making it the first platform approved for federal agencies to harness the power of AI to securely and accurately deliver real-time insights and automation.
FedRAMP is a government-wide program that provides a standardized approach to security assessment, authorization, and monitoring for cloud-based products and services. Its certification process includes an in-depth examination of a solution's data security and data governance capabilities, as well as the security practices of its services. To achieve "in process" status, Veritone, under the supervision of the FedRAMP Program Management Office, has undergone an extensive compliance program, including security process implementation and extensive review and auditing of its platform and processes by outside consultants. This status allows Veritone to begin working with Federal government agencies to help them leverage the power of AI in their operations.
A report released last year by Deloitte University Press predicted that AI could save Federal government agencies up to 1.2 billion hours annually within the next five to seven years, translating into $41.1 billion in potential cost savings and more time for agencies to innovate and provide services.
"The exponential growth in the volume, variety, and velocity of data within the federal space requires an ability to swiftly understand and act on its value with AI," said Ryan Steelberg, president of Veritone. "Our initiative to achieve FedRAMP certification exemplifies Veritone's commitment to delivering our commercially-proven AI platform to federal agencies."
About Veritone
Veritone (NASDAQ: VERI) is a leading artificial intelligence company that has developed aiWARE, an AWS-certified platform offering orchestrated cognitive computing to transform and analyze structured and unstructured data for clients in a variety of markets, including media and entertainment, legal, compliance and government. The open platform integrates an ecosystem of cognitive engines, which can be orchestrated together, and a suite of proprietary applications, to reveal unprecedented, multivariate insights from linear files such as radio and TV broadcasts, surveillance footage and public and private content globally. Veritone is the presenting sponsor of the Artificial Intelligence Marketplace at CES and has been recognized by Oracle for Excellence in Application Development. To learn more, visit Veritone.com and interact with us on Twitter and LinkedIn.
Safe Harbor Statement
This news release contains forward-looking statements, including without limitation statements regarding its expectation of receiving full FedRAMP certification by the end of 2018, its expectation of being the first AI platform to receive full FedRAMP certification, the use of the Veritone aiWARE platform by Veritone customers and the expected benefits, and the projected savings of time and costs by Federal agencies by using AI. Without limiting the generality of the foregoing, words such as "may," "will," "expect," "believe," "anticipate," "intend," "could," "estimate" or "continue" or the negative or other variations thereof or comparable terminology are intended to identify forward-looking statements. In addition, any statements that refer to expectations, projections or other characterizations of future events or circumstances are forward-looking statements. Assumptions relating to the foregoing involve judgments and risks with respect to various matters which are difficult or impossible to predict accurately and many of which are beyond the control of Veritone. Certain of such judgments and risks are discussed in Veritone's SEC filings. Although Veritone believes that the assumptions underlying the forward-looking statements are reasonable, any of the assumptions could prove inaccurate and, therefore, there can be no assurance that the results contemplated in forward-looking statements will be realized. In light of the significant uncertainties inherent in the forward-looking information included herein, the inclusion of such information should not be regarded as a representation by Veritone or any other person that their objectives or plans will be achieved. Veritone undertakes no obligation to revise the forward-looking statements contained herein to reflect events or circumstances after the date hereof or to reflect the occurrence of unanticipated events.
Contacts
Media
BLASTmedia for Veritone, Inc.
Meghan Matheny,
317.806.1900 ext. 115
meghan_matheny@Blastmedia.com